WASHINGTON, D. C. – Some U.S. diplomats, once they leave their overseas posts, go on to become think-tank experts or academics affiliated with well-known universities. Others take jobs as high-powered lobbyists in Washington.
Anne Slaughter Andrew chose another route. The first woman ever to represent the United States as ambassador to Costa Rica now runs a venture that hopes to convert the seed oil of pongamia trees into biofuels and other money-making byproducts.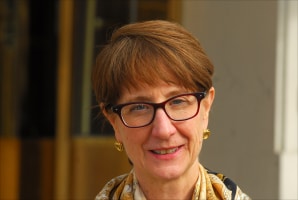 TerViva, based in Oakland, California, has been in business since 2009. Andrew helped start the company with her husband Joe – former chairman of the Democratic National Committee – but had to resign in 2010 upon her confirmation as U.S. envoy to Costa Rica. She rejoined the company as chairman earlier this year following her June 2013 retirement from the State Department.
"I greatly enjoyed my posting, working with such a terrific embassy team," Andrew told The Tico Times in an interview Friday. "I happened to be in Costa Rica at a time when U.S. and Costa Rican interests were very much aligned in advancing science, education, conservation, clean energy and the economic empowerment of women."
Now, Andrew hopes to involve Costa Rica in her TerViva venture, which has eight employees and oversees pilot programs in south-central Florida with U.S. Sugar and Evans Properties. The company also plans operations in Hawaii and hopes to expand to Central America over the next few years.
"Our staff is small but we have an amazing team," she said. "My knowledge of Costa Rica, its customs, its culture and its laws are a tremendous plus for the company."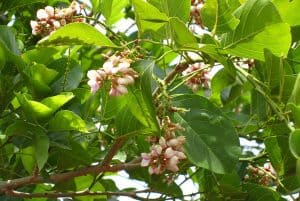 Andrew said the Guanacaste region is ideal for pongamia, thanks to its hot, dry climate. Parts of Guatemala, a leading producer of palm oil, also are well suited to the leguminous tree, which requires less water and fertilizer than other crops.
"We have talked with the Costa Rican government in order to begin the process so that we can import our seedlings into Costa Rica for pilot projects," Andrew said. "With our sales of the trees, we hope to be cash-positive by 2016. We believe this could be bigger than palm oil."
For one thing, pongamia trees can produce up to eight times more oil per acre than soybeans. What's more, she said, pongamia can be "intercropped" with other crops, enhancing the soil and making the land on which it's cultivated more viable.
"The challenge to the pongamia business is that the tree has grown for hundreds of years in places like India and Australia, but it's never been commercialized before," she explained. "It takes time to develop a new agricultural crop on a commercial scale. Once we can get through that process, I don't see any other downside to our success."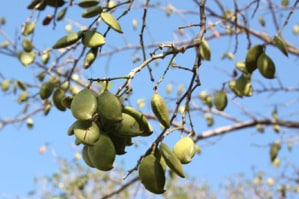 Andrew said her company has already raised $4 million, and is looking to round up another $4-6 million. She added that TerViva has received a $1 million grant from the U.S. Navy to plant more than 400 acres on the big island of Hawaii, with the intention of turning pongamia into a potential biofuel that could one day supply up to 10 percent of the state's electricity needs.
"This is an ubiquitous plant, and one of pongamia's values as a sustainable crop that can produce advanced biofuels," she told us. "Pongamia is a nitrogen fixer, so it increases the viability of the soil, and can be sustained long-term with minimal input of water. It can also tolerate a fair amount of salinity in the soil, so it can be utilized on marginal lands."
Pongamia might enjoy even greater success in Florida, where the world-famous citrus industry is suffering from a fatal greening disease that threatens to kill off orange and grapefruit production within a few years.
"Pongamia trees don't do well above the freeze line, so Florida is within our zone. It's also the right place for our product, because citrus growers are struggling right now," Andrew said. "Greening disease is causing them to lose crops, market share and profitability. They realize that the future has to include a more diversified product. Our goal is to work with Florida citrus growers to establish pongamia as an additional crop that can be very profitable."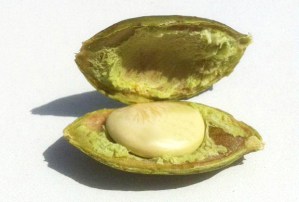 She added: "We're not giving them seeds but seedlings. Pongamia trees take four years to mature, and eight years to full production. They produce a seed pod with very similar qualities as palm and soybean oil, so it can be used as an advanced biofuel."
That Andrew now heads an agribusiness startup after serving as ambassador for nearly four years should surprise no one. The environmental attorney and consultant spent 10 years on the board of the Nature Conservancy in her native Indiana, and was on the presidential advisory council for five years before President Obama nominated her to be U.S. envoy to Costa Rica. While ambassador, she took a keen interest in alternative energy projects and vocally supported the country's pledge to be carbon-neutral by 2021.
In addition to rejoining TerViva following her posting in San José, Andrew has also joined the board of Earth University and Ad Astra Rocket Co., a startup venture headed by Costa Rican astronaut Franklin Chang Díaz. As if that's not enough, Andrew is also on the board of the Washington-based Natural Resources Defense Council, an environmental lobby.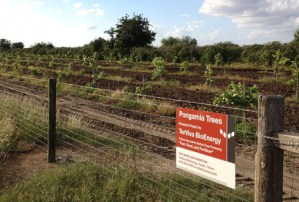 Andrew said TerViva's CEO, Naveen Sikka, has done a terrific job raising the company's profile.
"We're very aggressive in bringing in a high-level advisory board, and he's reached out to a number of people involved in bio-energy and agriculture," she said. "As we have found our efforts in both Florida and Hawaii taking root, we are very anxious to begin expanding to Latin America. We see Latin America fitting well with the plant geographically. Our approach there is to work with folks in the sugar industry and others who may be looking to diversify their crops and evolve beyond monoculture."