Related: Cuba embargo under pressure as Obama urged to pull down barriers
WASHINGTON, D.C. – Cuba, whose halting reforms have failed to energize the island's stagnant, centralized economy, may have a thing or two to learn from Costa Rica – which over the last 30 years has made strides in slashing poverty, promoting trade and luring foreign direct investment.
That's the conclusion of a paper by Alberto Trejos, titled "Economic Growth and Restructuring through Trade and FDI: Costa Rican Experiences of Interest to Cuba."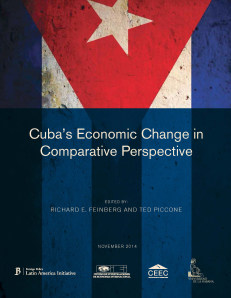 Trejos' analysis is one of six studies featured in a 120-page report issued Nov. 7 by the Brookings Institution, a prominent Washington think tank.
In it, he points out that Costa Rica ranks second in Latin America in terms of per-capita cumulative output growth in the three decades after 1980, and first in the proportional fall of its extreme poverty rates. This, he said, is largely thanks to the country's strong export-based economy and its relatively high level of FDI.
"Some of the strengths on which Costa Rica built this successful trade policy strategy are similar to the most salient advantages of the Cuban economy, in particular the relative abundance of human capital. As such, it is worth considering the applicability of Costa Rica's policy experience to Cuba," he wrote. "Costa Rica's poor showing in other areas, such as infrastructure, only enhances the interest in this case."
But that's not the only reason it's worth comparing the two countries, he said.
For one thing, both Costa Rica and Cuba have made investments in health and education – which far exceed expectations, given their similar levels of income and development. In addition, both countries place a high value on the role of the state in promoting more equitable income distribution, and in neither country do mineral or fossil energy resources play a large role compared to most of their neighbors.
Before the 1980s, he said, Costa Rica exported barely $1 billion a year in goods and services, with these exports largely concentrated on three agricultural commodities: coffee, bananas and sugar. Today, thanks to "significant trade liberalization" and aggressive promotion policies, the volume of exports has multiplied 18-fold, and the exports themselves have diversified to the point where those original three commodities now represent less than 8 percent of the total.
These results would not have been possible if Costa Rica had not managed to attract significant FDI, Trejos argued.
"Multinational corporations provide capital that enhances domestic labor productivity without using funds from the domestic savings pool and import new technology to the country, improving current productivity and transferring knowledge, best practices and familiarity with global industry to workers or domestic suppliers," he said. "More importantly, FDI provides a different kind of market access as it is often the case that a country possesses the labor and other resources that enable it to competitively produce a particular good or service, but lacks the organizational capacity of an entrepreneur or company."
As Costa Rica's foreign trade minister from 2002 to 2004, Trejos led the nation's talks to join CAFTA. He was also president of the board of CINDE, Costa Rica's agency in charge of attracting foreign investment. Trejos, who has a Ph.D. in economics from the University of Pennsylvania, serves as a consultant at think tanks and companies in the United States, Latin America, Europe and Africa.
"While Costa Rica has moved away from its past leanings toward central planning, the country has not shared the privatization impetus of the rest of the region, and still holds a very large fraction of its economy in the form of state enterprises," Trejos said. "In other words, some long-held aspects of the Costa Rican economy, as compared to other Latin American examples, would be more familiar to the contemporary Cuban analyst."
Recommended: Costa Rica is 20 percent more expensive than other Latin American countries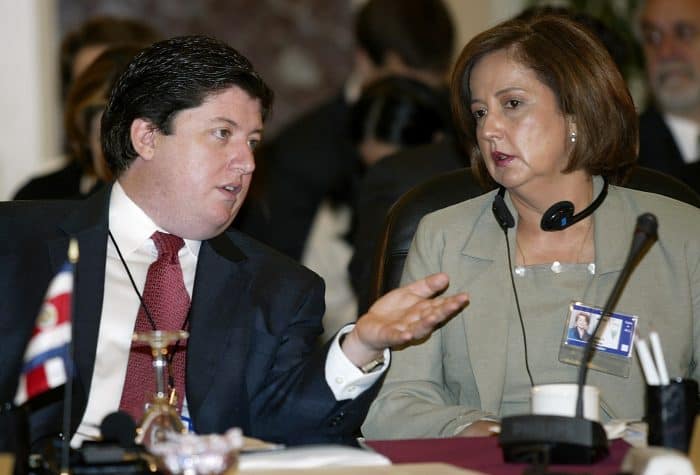 Yet José Juan Ruiz, chief economist at the Inter-American Development Bank and manager of its research department, isn't upbeat about Cuba's short-term prospects.
"I would like to be an optimist, but I am an economist," he said. "To my knowledge, successful reforms need to have social consensus. I don't know how this can be created in Cuba because it's not the kind of consensus we saw in the 1990s in Eastern Europe." He added that "being disconnected is the first step to making very bad decisions."
Richard Feinberg is a senior fellow at Brookings who co-edited the report in which Trejos' analysis appears. He's made numerous trips to Cuba and follows closely the economic reforms introduced by the Castro regime since Raúl Castro assumed the presidency in 2008.
These include the relaxation of rules regulating overseas travel, use of mobile phones, Internet access and the formation of small-scale businesses, as well as laws to attract foreign investment and the planned phase-out of Cuba's dual-currency system.
"What Cuba lacks is a visible cadre of internationally recognized technocrats who have had some global experience and with whom the international community can engage," he said. "That just isn't present in Cuba. I'm sure there are some smart people in government, but either they're invisible or not accessible."
Feinberg added that Costa Rica is not an extreme neoliberal model, but rather a country where the state remains a strong player and where worker rights are sustained by generous pensions.
"In Costa Rica, attracted by the educated and competitively priced workforce, foreign investment has poured into diversified sectors – electronics, medical equipment, life sciences, business process outsourcing – the very same sectors where Cuba could hope to be competitive in international markets," he said.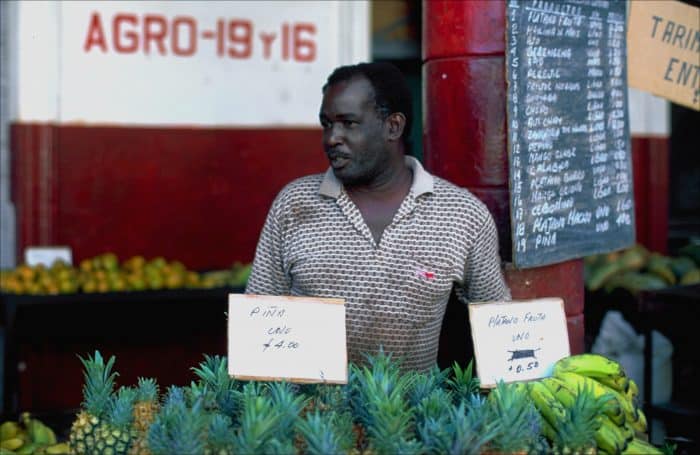 Román Macaya, Costa Rica's ambassador to the United States, said the Trejos study is indeed interesting, but that "Cuba is a unique situation" and that everything must be taken in context in order for any comparisons between the two countries to be useful.
"I would agree that Costa Rica, in some regards, provides a model in that we had a lot of state-owned enterprises. They weren't privatized; the sector was opened up," said Macaya, who attended the Brookings conference. "But it was a very slow process."
That process began 20 years ago with the opening up of Costa Rica's banking sector, followed later by the insurance and telecom industries, he said. The state also mostly controls the energy sector, and to date it has only 15 percent private-sector participation.
"All of this took place over a number of years, and under different conditions than what Cuba has today," the ambassador pointed out. "We didn't start from a closed political and economic society, and we didn't have an embargo. So those are two huge elephants in the room that have to be taken out of the analysis."
On the other hand, Macaya said, "we've invested strongly in health care and education. There are some comparables, but you have to be careful in making these leaps, transporting one model to the next. We've gone from center-left to center-right, but very close to the center. Cuba's way out on the left."
Recommended: Business leaders, industrialists worried about Costa Rica's 'political problem'