Recommended: 'Psychotropic' Sonámbulo readies for U.S.
The day is finally here: Popular Costa Rican band Sonámbulo has announced the launch of its hotly anticipated new album, "Psicosonorama," now available on the group's website and on iTunes. The video for the album's first single, "La Maraca," was released earlier this year.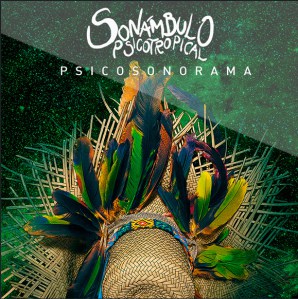 Sonámbulo, whose members hail from Cuba, El Salvador and Costa Rica, is widely recognized as the architect of the "psychotropical" genre. Its San José concerts are sellout, crazed-crowds-stretching-down-the-block affairs, and its success has taken it on a European tour and to Austin City Limits, among other international gigs.
The band's website describes the new album with language befitting Sonámbulo's one-of-a-kind style:  "Psicosonorama is a unique being with a biomechanical body that feeds off the dark matter present in all space, transmutating that matter into liquid light."
The site also suggests that the album's listeners might find themselves taking "a journey to the G-spot of their imaginations." Oh, is that all? Let the trip begin.
See also: Sonámbulo frontman suffers from rare, debilitating spine condition