MEXICO CITY – Mexican soldiers have captured Héctor Beltrán Leyva, one of the country's most-wanted men and a suspected drug-cartel kingpin who had a bounty of more than $7 million on his head, prosecutors said Wednesday.
He had taken over the Beltrán Leyva cartel in recent years after his brothers' deaths or arrests, but was nabbed in the city of San Miguel de Allende, investigating prosecutors' spokesman Tomás Zerón told reporters.
Known as "H" (for Héctor), authorities snared Beltrán Leyva — for whom Mexico had offered a $2.2 million reward — without firing a shot, after an 11-month manhunt, Zerón said.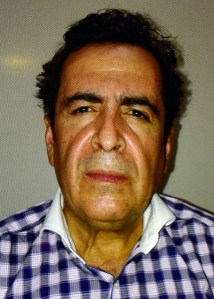 Recommended: Adiós, El Chapo

He called Beltrán Leyva one of Mexico's top drug traffickers, who specialized in moving cocaine from South America and Central America to lucrative U.S. and European markets.
In 2009, authorities killed his brother Arturo in Cuernavaca. Brothers Alfredo and Carlos were arrested later, leaving him in charge of the operation.
The United States offered another $5 million reward for his capture. The U.S. State Department says he is 49 years old.
It was not clear when he was arrested.
An estimated 80,000 people have died in drug violence and 22,000 have gone missing since 2006 across Mexico.
Since President Enrique Peña Nieto took over in December 2012, however, the government also has captured Joaquín 'El Chapo' Guzmán, head of the Sinaloa cartel and at the time the world's most-wanted drug trafficker.
Recommended: How do 'El Chapo' Guzmán's kids live? Follow them on Twitter