GUATEMALA CITY — On the edge of the airport here is a one-story structure, the first stop for tens of thousands of migrants sent back from the United States. It's like a reverse Ellis Island.
Inside, Guatemalan government officials representing dozens of agencies patiently await planeloads of countrymen. There are two banks to exchange U.S. dollars or Mexican pesos for quetzals, the local currency. A doctor stands ready in a clinic to help migrants with injuries.
And on a recent morning, officials set out 115 bagged lunches for each passenger arriving on the first flight of the day. There was a sandwich of black beans smeared on bread, apple juice, cookies and a bag of Tortrix — Guatemalan potato chips, a brand chosen, officials said, to help returning migrants reacclimate to society.
"Now you're in your country and with your people" read a large placard at the front of the room. It was written in Spanish and Quiché, the most widely spoken of Guatemala's 22 indigenous languages. The placard was behind about a dozen kiosks where officials were to quiz the returning migrants.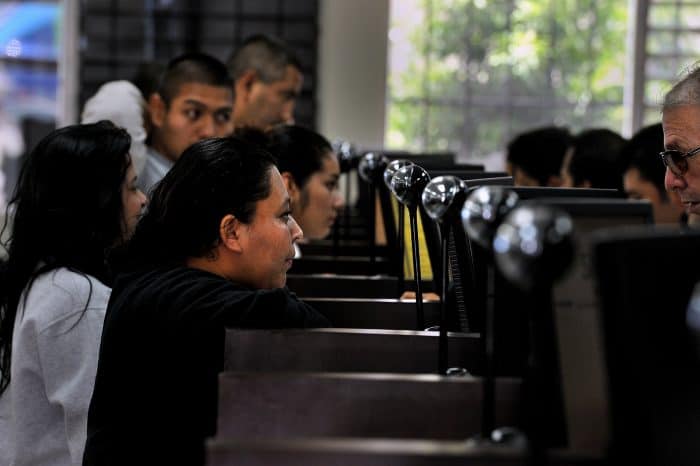 If living and working in the United States is the dream for tens of thousands of Central Americans immigrants, then ending up in this building is the nightmare.
The process that unfolds here most weekdays is at the heart of the Guatemalan government's plan to address the regional immigration crisis and convince the Obama administration that it's a reliable partner, worthy of more economic assistance to deter more illegal immigration.
"We have a process and we're improving the quality of how they're received," Guatemalan President Otto Pérez Molina said in a recent interview with The Washington Post. He said his government is preparing especially for the return of unaccompanied young children who made it across the U.S.-Mexico border but are due to be sent back in the coming weeks after sparking national outrage and a renewed debate on Capitol Hill.
"We don't anticipate a massive deportation of children to Guatemala," he said. "But we expect that it will happen gradually and that we will be able to receive them well and provide for them."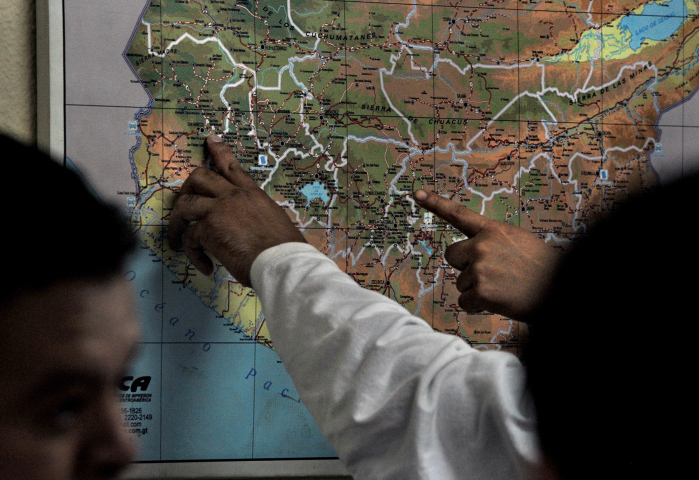 U.S. officials closely tracking the process are impressed so far and believe that Guatemala has taken greater steps than El Salvador and Honduras to absorb the contraflow of migrants expected to continue for the foreseeable future. In recent months, the Guatemalan government has refurbished shelters to temporarily house returning migrants who can't immediately find family or a ride home. And the government has launched a spirited advertising campaign on television, radio and the Internet in several western provinces that is urging Guatemalans to "Quédate," or "Stay."
Then there's the simple white building on the military side of the airport that's barely visible from the gleaming glass passenger terminal on the other side of the tarmac.
"It's better than most DMV operations in the United States," said Paco Palmieri, a deputy assistant secretary for Central America and the Caribbean, who is one of several U.S. officials who've visited and observed the process.
Before one recent planeload of migrants arrived, someone turned on loud marimba music to help fill the space and lighten the mood.
Moments later, a flight from Alexandria, Louisiana — a jet operated by the charter passenger service World Atlantic Airlines, dubbed "Mission AEX1" by U.S. Immigration and Customs Enforcement — pulled up next to the building. There were 115 passengers aboard. They were served water. No food. And no in-flight movie.
Flights carrying illegal immigrants back to Guatemala, El Salvador and Honduras take off daily from runways near federal detention facilities in Mesa, Arizona; Brownsville, Texas; or Louisiana. Wheels up to wheels down, the flights cost U.S. taxpayers roughly $10,000.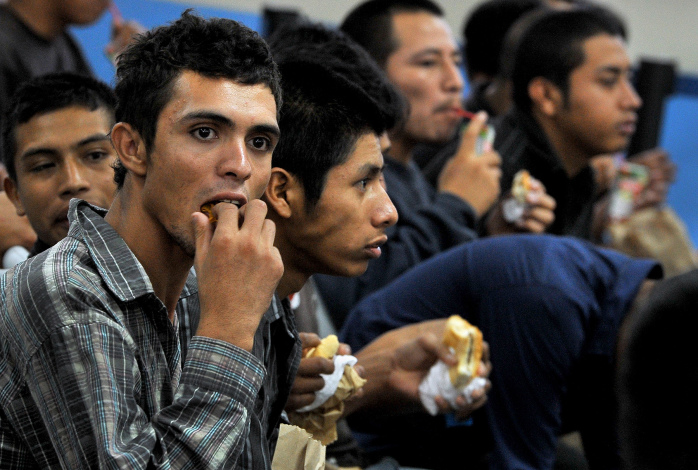 The first person off the plane this day was an ICE official carrying a large manila envelope full of documents. He was followed by three young women and dozens of men, who walked two-by-two into the building. Some smiled, others bopped their heads to the marimba music. As they sat down, they tore into the lunches. Most were dressed in T-shirts, jeans and hiking boots or sneakers.
Then the marimba music abruptly cut off.
Out stepped Víctor Méndez, an immigration official.
"¡Bienvenidos a Guatemala!" he said.
The room erupted in cheers.
"I have several instructions for you," he told them. "If you changed your name in the United States for whatever reason, give us your actual name here." Officials also want to know dates of birth, home towns, why the migrants left the country, when they left and by which exit point along Guatemala's western border with Mexico.
"You have crossed rivers, deserts and on trains," Méndez told the crowd. "But thank God that you were able to get there, to do work and send help for your families."
When he then said, "You are now in your country," applause broke out again. Then the migrants were called up to the kiosks to be fingerprinted and interviewed. Minors warrant special attention, but on this flight there were none.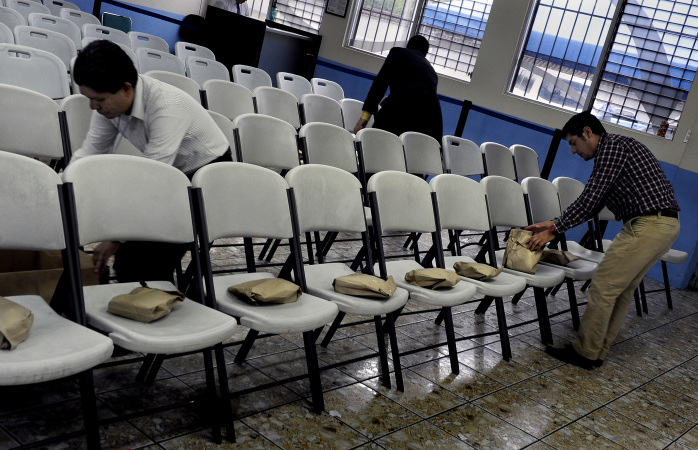 Among those waiting was José Luis Maldonado García, 34. He was wearing a yellow shirt from the landscaping company where he worked in Alexandria, Virginia.
As he waited for his name to be called, García could recall several exact dates. He first immigrated illegally in 2001 and stayed until returning to Guatemala in 2009. He tried again, but was apprehended in Texas on March 5, 2012. About a month later, he said, he entered the United States and made it to Northern Virginia by May 5, 2012, where he lived and worked until immigration authorities raided his home on Aug. 7. He was taken to Richmond, then a federal facility in Louisiana. Two weeks later, he was back in Guatemala.
Asked if he will ever try going to the United States again, García said, "No, I don't think so. The journey is too treacherous." He has a wife and two kids — 4 and 2 — in the village of Chiquimula, and, from now on, he said he plans to try earning a living here.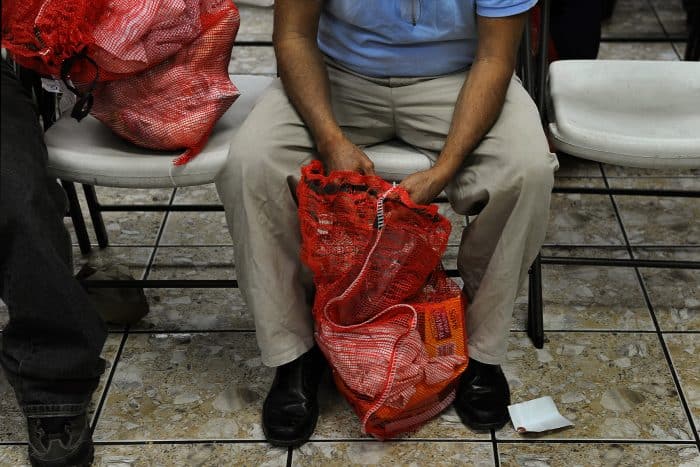 Pascual Mateo Andrés, 22, said he might try immigrating again one day. He spent eight years in the United States, entering along the Texas border in 2006 and traveling to Jackson, Mississippi, where he worked in a Mexican restaurant. On the night of July 4 — Independence Day — he said local police apprehended him outside the restaurant and handed him over to ICE.
Unsure about what's next, he said, "I guess I'll stay with my family. I wanted to bring my sisters up, but I couldn't. They didn't cross the border." Once he gets to his family in Acatenango, "I'll find a new job as fast as I can."
Within an hour, García and Andrés were interviewed and given free bus tickets to travel home.
Then it was time to sweep the floor and put out more lunches. Time to cue the marimba music and swing open the doors. Another plane with 107 passengers was unloading momentarily. And many more will be coming soon.
© 2014, The Washington Post