Theo Peeters was born and raised in Holland, but he has lived many years in Costa Rica. The Dutchman living in Tiquicia insists he has no internal conflict about who he'll root for Saturday.
"What kind of question is that?" Peeters scoffs, then chuckles. "The people who were born in Holland, I think they want Holland to win the game. But it's quite difficult. I have a Colombian wife. I have two kids. I think they are not coming to the game this Saturday."
Then he laughs again, making it difficult to tell if he is joking.
Peeters is co-owner of Jazz Café, the Central Valley nightclub and music venue with locations in San Pedro and Escazú. Since the World Cup started, Jazz Café Escazú has welcomed soccer fans, catering especially to the Dutch community. For every Dutch game, the crowd has donned a blinding amount of orange attire.
If you're wondering why the people of Holland sport orange, it's because of the Dutch royal family, the House of Oranje-Nassau, which dates back to the 16th century monarch William the Silent, Prince of Orange. (At least that's his name in English). So imagine if Steelers defensive tackle Mean Joe Greene actually demanded that his fans wear the color green, and then multiply that image by five centuries of royal lineage.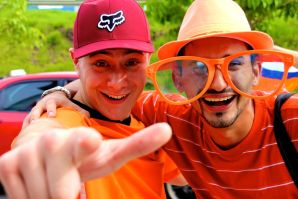 The face-off between Holland and Costa Rica has caused good-humored tension among some Dutch expats. The Netherlands national team holds the unpleasant record of playing the most World Cup finals without ever winning a tournament. After finishing second in 1974 and 1978, Holland again placed second in 2010. Still many Dutch expats have strong relationships with Tico friends and family, and Costa Rica's unprecedented success in this year's World Cup has been infectious.
"I just hope it's a great match, and whoever wins deserves to win," says Antoinette Van Belle, a yoga and wellness practitioner based in Escazú. Van Belle's background is particularly complex: She grew up in the Netherlands, her mother is English, and she lived in several different countries, including Spain and Italy, before settling in Costa Rica.
"I'm not a major football person," Van Belle admits. "But I do love the World Cup. I think it's an exciting time. I just think it's so funny that Dutch people from different parts of the country are flocking to Jazz Café. I had to look up an old orange T-shirt. They go absolutely berserk with the orange stuff. The atmosphere there is completely amazing. It kind of made me homesick. Even a golden retriever was wearing an orange jacket."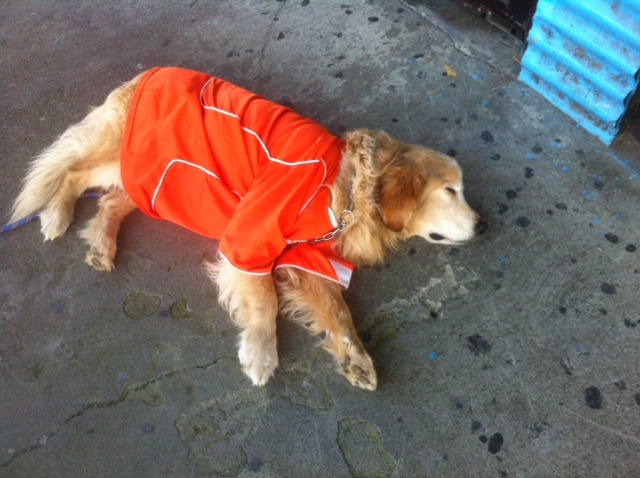 Van Belle's partner is Tica, and her daughter is supporting La Sele. When pressed, Van Belle just laughs. "I would love to see the Ticos go a little bit further. I'm not that nationalistic."
As for Peeters, the longtime expat is looking forward to hosting both groups of fans. A Costa Rican clothing company approached him and asked whether they could sell shirts (cash only) that are half-Costa Rican, half-Dutch. Peeters agreed and is offering them space in Jazz Café on game day.
Says Peters: "This is a once-in-a-lifetime event."