A Colombian National Police sergeant who was kidnapped by the Revolutionary Armed Forces of Colombia (FARC) and held captive for 13 years is now a police attaché working in the Colombian Embassy in Costa Rica.
During Colombia's presidential elections on Sunday, César Augusto Lasso, 47, described being held captive for more than a decade in the Colombian jungle. Lasso was one of several victims kidnapped by the FARC in a famous incident known as the "Toma de Mitú," in the departmental capital of Vaupés, in southeastern Colombia, in the Amazon basin.
On Nov. 1, 1998 at 4:45 a.m., approximately 1,500 FARC guerrilla fighters attacked a police station in Mitú, outnumbering the small town's squad of 120 police officers.
"After several hours of combat, our people were falling. They [the FARC] killed 18 of my compañeros and they kidnapped 61 of us," Lasso, who was then 34, said in an interview outside the Colombian Embassy in San José.
"From then on, it was one continuous hike through the jungles of Colombia waiting to be rescued, or for a chance to escape, or to be traded in a prisoner exchange, or a unilateral release, as the guerrillas did in the end," Lasso said.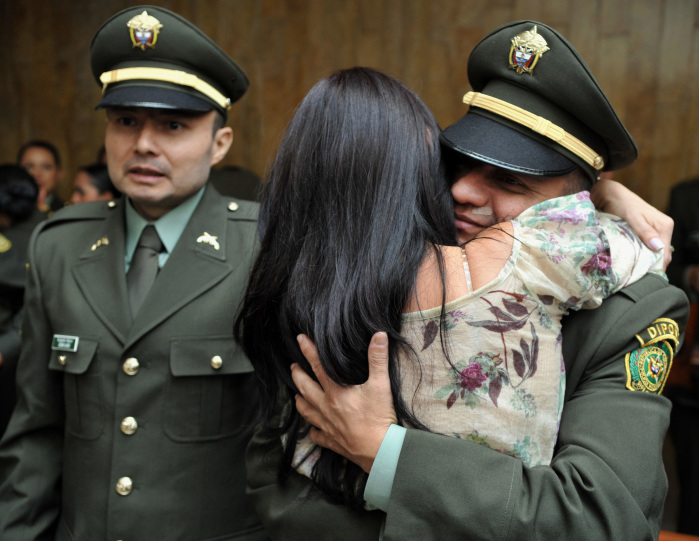 Lasso and the other hostages spent the entire 13 years chained at the neck, in pairs. They endured horrid conditions, including unbearable heat, high humidity, tropical disease, and – most of all – isolation.
"We didn't have direct communication with our family members. We could only hear messages from them, mostly my mother and my children, when our captors allowed us to listen to the radio," he said.
"In all that time, [the FARC] never showed anyone from the outside proof that we were still alive. But thanks to God's will and the strength he gave us, we were able to make it out alive, although other compañeros didn't make it," Lasso said. "Some died, others are still missing."
The FARC released Lasso on April 2, 2012. During those 13 years, Lasso said what he missed most was the chance to see his children grow up, along with "the many things that life gives you, the ability to educate yourself, perfect yourself.
"Pero bueno," he said, "life goes on."
Lasso never got another chance to see his father, who died 10 years after the kidnapping.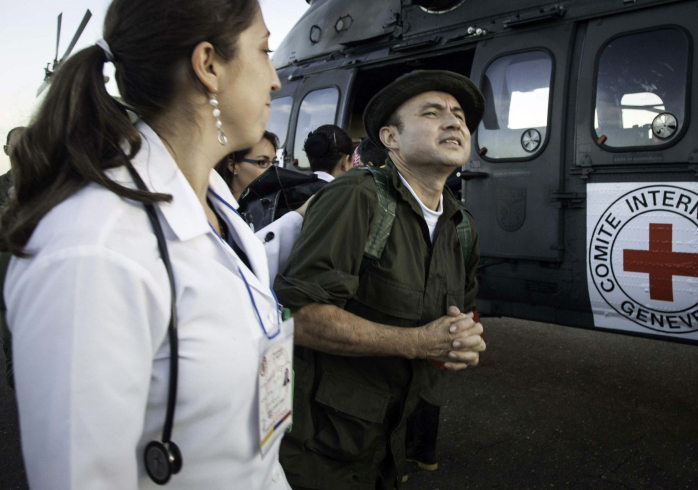 The FARC is currently engaged in peace negotiations with the Colombian government in Havana, Cuba, one of the central issues in the South American country's current electoral process.
Colombian opposition candidate Óscar Zuluaga led President Juan Manuel Santos in Sunday's elections, but neither candidate captured enough votes to avoid a runoff. Santos favors continuing his administration's 18-month negotiations with the Marxist rebels, but Zuluaga, who has the support of former conservative president Álvaro Uribe, has vowed to take a harder line and end the peace talks.
Recommended: Colombian leader, rival head to runoff vote