The official slogans of each of the 32 national teams taking part in this summer's soccer World Cup in Brazil are out and have been circulated — and ridiculed — online.
Here are our definitive grades for each nation's chosen slogan and, in some cases, offers correctives or alternative options.
Algeria Official slogan: "Desert Warriors In Brazil"
WorldViews grade: B+
Comments: Well, it's a bit dry, no? But the Algerians are a combative, tough squad and will want to live up to their billing this summer.
Argentina Official slogan: "Not Just A Team, We Are A Country"
WorldViews grade: F
Comments: Thanks, Capitan Obvious. In the history of nation-states, this has to be one of the most shamefully pointless patriotic cries imagined. The Argentines are a terrific side, with a relatively easy first-round group. They have a real chance to win the World Cup on Brazilian soil, a prospect that has their archrivals to the north very concerned. For the hosts, they're not just a country — they're a nightmare. Suggested fix: "Don't cry for us, Brazil, we're going to win!"
Australia Official slogan: "Socceroos: Hopping Our Way Into History!"
WorldViews grade: C+
Comments: Cute nickname? Check. Pun based on stereotypical national animal? Check. Potential for profound embarrassment after being routed by three far superior teams in the first round? Definite check. Suggested fix: "Socceroos: Hopping Our Way Out of Brazil!"
Belgium Official slogan: "Expect The Impossible!"
WorldViews grade: C-
Comments: This is anodyne corporate speak, worthy of a sportswear company — not one of the most exciting teams to emerge out of Europe in a generation. The Belgians are dark horses to win the whole tournament, buoyed by an astonishing array of talent that has a particularly multicultural character. The squad, some of whose best players are the children of immigrants, have rallied a nation that to this day struggles to find unity off the field. Longstanding divisions between Belgium's French-speaking south and Flemish-speaking north look likely to flare after this weekend's European elections. Suggested fix: "As Belgian as Belgium gets."
Bosnia and Herzegovina Official slogan: "Dragons In Heart, Dragons On The Field!"
WorldViews grade: A
Comments: WorldViews likes dragons. This is also Bosnia's first appearance in the World Cup, an emotional moment for a country whose sparring ethnic groups will hopefully rally around the flag, at least for a month.
Brazil Official slogan: "Brace Yourselves! The Sixth Is Coming!"
WorldViews grade: B-
Comments: This is a high-pressure occasion for Brazil. Expectations for the hosts are through the roof, as ever for one of the world's most celebrated soccer-playing nations, and the impetus to win the trophy for a sixth time will weigh heavily on the minds of the superstars lining up in the yellow of the Seleção. On top of that, a vociferous protest movement — sparked by anger over corruption and wasteful government spending — threatens to cloud the World Cup and distract the players. "Brace yourselves" is a fair warning. But it's one the Brazilian team will heed as much as its opponents.
Cameroon Official slogan: "A Lion Remains A Lion"
WorldViews grade: A-
Comments: The Cameroon team is known as the "Indomitable Lions" so its slogan makes perfect sense, though it smacks a bit of laziness.
Chile Official slogan: "Chi Chi Chi!, Le Le Le! Go Chile!"
WorldViews grade: B+
Comments: Who doesn't remember those heartwarming scenes in 2010 as miners trapped for days beneath the earth emerged to the rapturous chant that is also the Chilean team's official slogan. The patriotic mood that surrounded the rescue of the miners has faded since. But Chile, a sparkling, effervescent attacking team, will likely be the neutral's favorite.
Colombia Official slogan: "Here Travels A Nation, Not Just A Team!"
WorldViews grade: D
Comments: This is just slightly better than Argentina's dismal slogan, since it makes clearer the long acknowledged truism that a soccer team is the nation made real in the flesh. But this is a Colombian team that has swagger and flair and may go deep into the tournament. It deserves something better.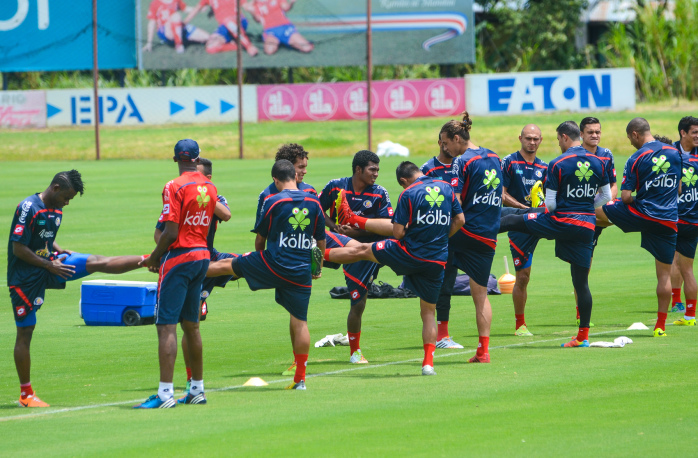 Costa Rica Official slogan: "My Passion Is Football, My Strength Is My People, My Pride Is Costa Rica"
WorldViews grade: B-
Comments: It's hard to argue with any of the above, even though it's rather earnest.
Croatia Official slogan: "With Fire In Our Hearts, For Croatia All As One!"
WorldViews grade: B+
Comments: For a country of its size, Croatia has an incredible record of World Cup competitiveness, the best of any recent Balkan side. But their distinctive uniforms are an eye-catching spread of red checks, not unlike tablecloth at a sunny bistro. Suggested fix: "Can I take your order?"
Ecuador Official slogan: "One Commitment, One Passion, Only One Heart, This Is For You Ecuador!"
WorldViews grade: B
Comments: This is not unlike Costa Rica's slogan above and it's similarly heartfelt and stirring.
England Official slogan: "The Dream Of One Team, The Heartbeat Of Millions!!"
WorldViews grade: D
Comments: For years, a farcical optimism used to surround the English team each time it ventured to a World Cup, drummed up by the country's jingoistic tabloid press. But now a delicious cynicism seems to follow the perennially overrated, underachieving English and there are few delusions that this year's team — one of the youngest in the tournament — has a real chance. Suggested fix: "The collapse of one team, the black humor of millions!!"
France Official slogan: "Impossible Is Not A French Word"
WorldViews grade: B-
Comments: On first glance, one is inclined to give the French an "F" for this slogan, not least because impossible is a word in French. But it's actually a proverb meant to communicate bravado and guts. Perhaps more than any of Europe's other top teams, the French have built incredibly integrated national teams during the past two decades, boasting stars who hailed from all corners of the faded French empire — from French Polynesia and Mauritius to West Africa and the Caribbean Antilles. The squad this year is no exception. Suggested fix: "The only good thing about colonialism."
Germany Official slogan: "One Nation, One Team, One Dream!"
WorldViews grade: B+
Comments: It has a much better ring to it in German — Ein Land, Eine Mannschaft, Ein Traum — than in English.
Ghana Official slogan: "Black Stars: Here To Illuminate Brazil"
WorldViews grade: B
Comments: We deducted points for cheesiness. The Black Stars — the Ghanaian team's nickname — are probably Africa's strongest team and were a controversial handball away from reaching the semifinals of the 2010 tournament in South Africa. They'll be hoping to better their performance this year and WorldViews wishes them well.
Greece Official slogan: "Heroes Play Like Greeks"
WorldViews grade: D
Comments: Forgive WorldViews's bias, but we cannot forget the eyesore that was Greece's unlikely victory in the Euro 2004 tournament, where they defended and dulled their opponents to submission. Sure, it was a dogged performance — but it was more soul-crushing than heroic. Suggested fix: "No one needs to bail us out!"
Honduras Official slogan: "We Are One Country, One Nation, Five Stars On The Heart"
WorldViews grade: B
Comments: The five stars refer to the arrangement in the middle of the Honduran flag, which evokes an earlier vision of a united Central American republic. It's a hubris that likely won't translate into sporting success in Brazil.
Iran Official slogan: "Honor Of Persia"
WorldViews grade: B+
Comments: Short and simple, the Iranian slogan does the trick. The Islamic republic's team achieves the rare feat of uniting both Iranians at home and in the diaspora, where many are staunchly opposed to the mullahs in charge in Tehran. Ahead of the World Cup, some of the Iranian squad have joined Twitter, even though the social media site is technically unavailable in their home country. Suggested fix: "Follow us on Twitter, if you can."
Italy Official slogan: "Let's Paint The FIFA World Cup Dream Blue"
WorldViews grade: C+
Comments: Beyond the confusing mixed metaphor — can you paint a dream? — one senses a real missed opportunity here. Sure, the Italian team are known as the Azzuri, the blues, but this is a country brimming with allusive potential. Please offer up your alternative Italian slogan below.
Ivory Coast Official slogan: "Elephants Charging Towards Brazil!"
WorldViews grade: B+
Comments: This is probably the last chance for Ivory Coast's fabled "golden generation" of stars to make a collective impression on the international stage. The side, known as "Les Elephants," have slipped up in previous tournaments and have yet to win a major trophy despite their great depth and talent. The elephants may be charging toward Brazil, but one wonders what they'll do once they reach. Will they be complacent and get picked off by poachers?
Japan Official slogan: "Samurai, The Time Has Come To Fight!"
WorldViews grade: A
Comments: How can you not like this one?
Mexico Official slogan: "Always United, Always Aztecas"
WorldViews grade: B+
Comments: We like the historical invocation, but let's not mince words: The Mexican team is one of the most divisive, dysfunctional squads out there, not helped by the pressure heaped on them by a passionate national audience, desperate for soccer success.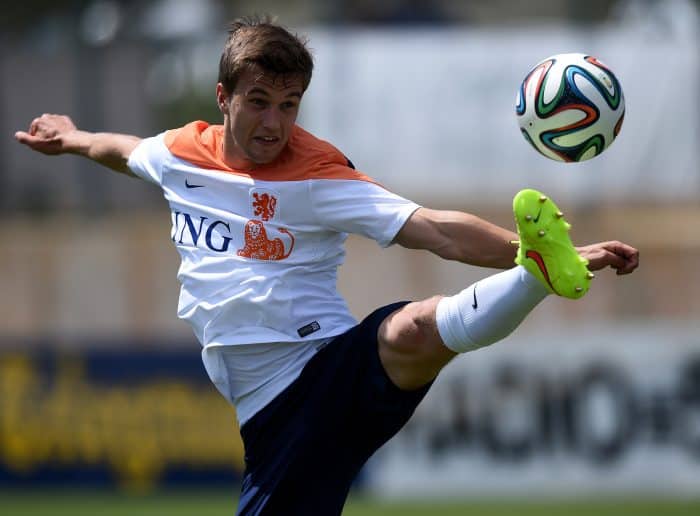 The Netherlands Official slogan: "Real Men Wear Orange"
WorldViews grade: C-
Comments: We're not thrilled with this trite, gendered construction, even if it's tongue in cheek. The Dutch have acquired a reputation for their combustible, egotistical stars and frequent training ground bust-ups. Suggested fix: "Millionaire divas wear orange."
Nigeria Official slogan: "Only Together We Can Win"
WorldViews grade: B
Comments: This is unobjectionable and endearing, but let's be real … Suggested fix: "#BringBackOurGirls"
Portugal Official slogan: "The Past Is History, The Future Is Victory"
WorldViews grade: A-
Comments: This has the majesty of a great political campaign. And like all sloganeering, it falls short of the likely reality.
Russia Official slogan: "No One Can Catch Us"
WorldView grade: B+
Comments: It's hard to hear this slogan and not think of Moscow's actions in Ukraine, where a power play instigated by President Vladimir Putin has sparked one of the most stark geopolitical crises in Europe since the end of the Cold War. Suggested fix: "Glory to the heroes"
South Korea Official slogan: "Enjoy It, Reds!"
WorldViews grade: B-
Comments: This is a real come down from South Korea's far more committed slogan in 2002: "Be the Reds!" Then, the tournament was hosted by the South Koreans and Japanese, and South Korea surprised many by reaching the semifinal. They clearly have reduced expectations this year.
Spain Official slogan: "Inside Our Hearts, The Passion Of A Champion"
WorldViews grade: B
Comments: The defending World Cup champions may go down in history as the greatest national team ever assembled, at least based on their record of success beginning in the 2008 European championships. Its triumphs in recent years have stood in contrast to the grim crises wracking the Spanish economy.
Switzerland Official slogan: "Final Stop: 07-13-14 Maracana!"
WorldViews grade: A-
Comments: This is perfect. The Swiss, known for their clocks, stiffness and punctuality, put a date in their own World Cup slogan. It's the day of the tournament's final, to be played in Rio de Janeiro's Maracana stadium. Incidentally, the Swiss will not be there.
Uruguay Official slogan: "Three Million Dreams … Let's Go Uruguay"
WorldViews grade: B+
Comments: Uruguay is a small country — just three million people, as its slogan trumpets — but it has a special place in the World Cup. It has won the tournament twice: in 1930, when Uruguay hosted the first ever World Cup, and in 1950, the last time Brazil hosted the tournament. That year, the Uruguayans beat Brazil at the Maracana, leading to a national trauma that the Brazilians are desperate to finally put to bed. Suggested fix: "1950 all over again!"
United States Official slogan: "United By Team, Driven By Passion"
WorldViews grade: C
Comments: This is a bland, unremarkable slogan — not unlike the U.S. team itself. At the World Cup, the U.S. is far from the superpower it is in almost all other global arenas. Its players are good, but not great, and play in the shadow of Europe and South America's more established, more recognized stars. It is the team of a more humble, 21st century America. Suggested fix: "We believe in American Unexceptionalism"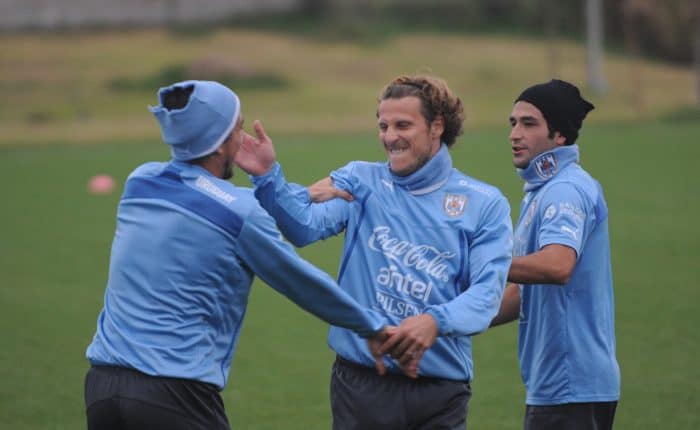 © 2014, The Washington Post