Envision Festival expands minds in the jungle, and other happenings in Costa Rica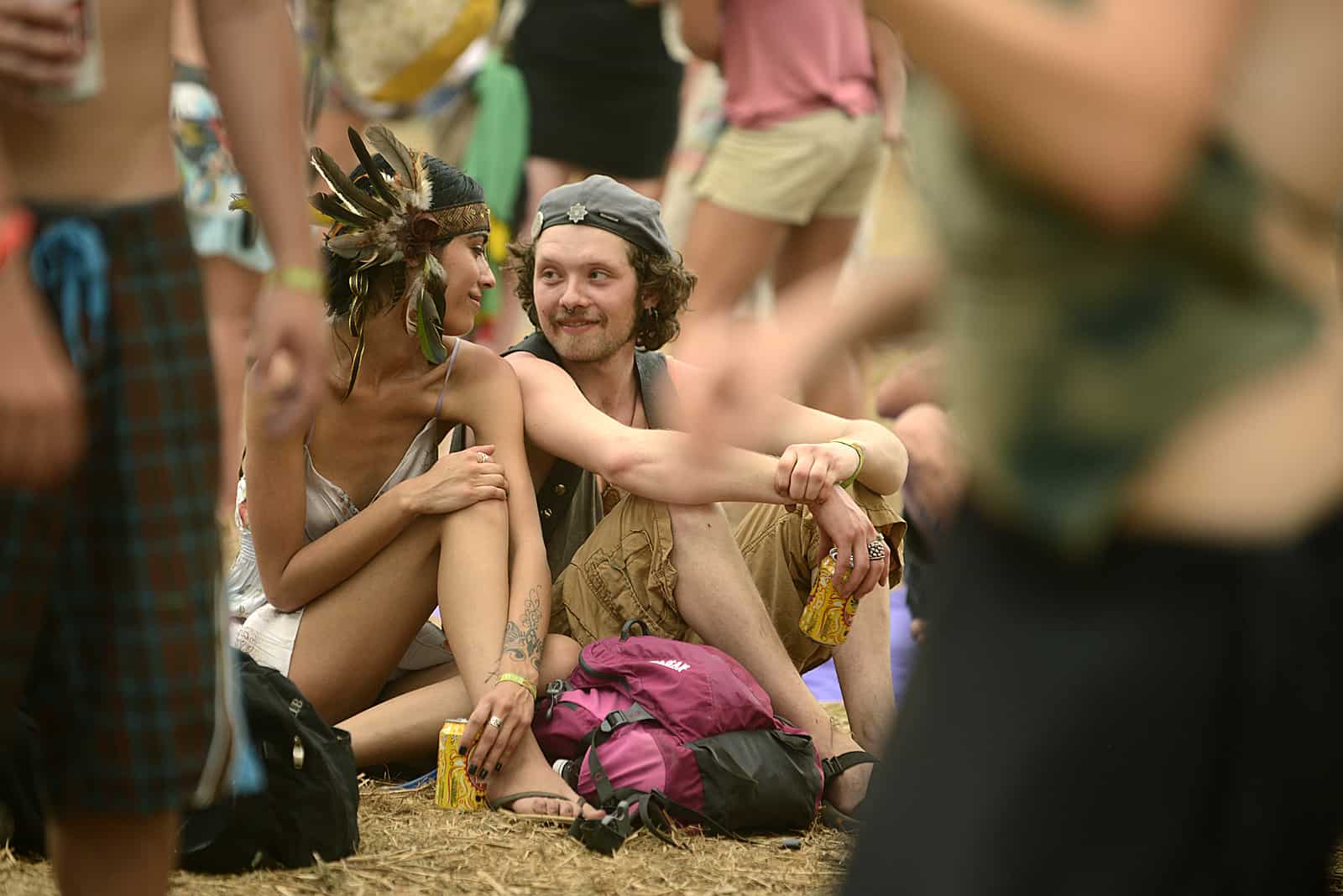 Envision Festival
How do you describe Envision? Just picture all-day yoga, tattooed artists, tribal outfits, performance art, and myriad workshops on shamanic healing, then multiply this image by thousands of earth-loving spirit-travelers, and that'll give you some idea how mind-expandingly awesome this festival can be. Like Burning Man in the U.S., Envision is a gargantuan stone soup of hyper-creative people. Unlike Burning Man, there's a lush rain forest setting near the beach.
The Envision Festival takes place Feb. 20-23 at Rancho La Merced, Uvita de Osa. $265 (international), $125 (with valid cédula, or Costa Rican ID). Info: Envision website.
Carrera Chirripó
This  race up Costa Rica's highest peak (and back) is one of the toughest in the world. It's back for the 26th time this year, and will attract thousands to San Gerardo de Rivas to watch the brutal competition and partake in the accompanying festivities.
Carrera Chirripó takes place Saturday, Feb. 22, beginning at 7 a.m. at the soccer field in San Gerardo de Rivas. The race filled up months ago, but for more info, check out the event website.
 Puntarenas Carnival

Don't overlook Puntarenas: This humble shipping town comes alive with wild costumes, electric parades and tons of live music. Like a Brazilian metropolis in miniature, the entire city turns into one giant party. Accessible, inexpensive, and replete with "Churchill" frozen drinks, the Carnavales de Puntarenas is one authentic Tico party.
The carnival takes place Feb. 21-23 throughout Puntarenas. Fri., 6-10 p.m.; Sat. & Sun., 1 p.m.-12 a.m. Info: Carnival Facebook page.
National Film Week
Veritas University kicks off the semester with a film festival, screening one Costa Rican film each day. The New School of Film and Television hosts diverse filmmakers, who will present and discuss their work.
National Film Week takes place Feb. 25-28 at Veritas University, Barrio Mangos. All films start at 7 p.m. Free. Info: New School website.
"Rey Lear" Revival
The Shakespeare classic returns for an encore performance at the Teatro de la Aduana. The National Theater Company presents this acclaimed Spanish-language production starring Óscar Castillo.
"El Rey Lear" continues through March 9. Teatro de la Aduana, Barrio Carmen. Thu.-Sat., 7:30 p.m.; Sun., 5 p.m. ₡4,000 ($8). Info & Tickets: 2257-8305.
Screening of "THX 1138"
Club de Cine deleFOCO continues its Stanley Kubrick/George Lucas film series with "THX 1138," Lucas' early feature film about an emotional human in a world overcrowded with drones.
"THX 1138" screens Feb. 27 at Casa Batsú, Barrio Escalante, San José. 7 p.m. Free. Info: Event Facebook page.
Summer Symphony
The National Symphony Orchestra teams up with trio Editus, Gandhi and Marfil for an accelerated tour of Costa Rica. This weekend they perform in Curridabat and Ciudad Colón.
The Summer Symphony performances takes place Feb. 21, 7 p.m., in the Multiplaza Curridabat shopping complex, and Feb. 23 in the central park of Ciudad Colón, 5 p.m. Free. Info: Tour Facebook page.
Music: Saxforte
Saxforte combines a wide range of traditional musical forms, from calypso to waltzes. Catch their act in the National Theater's foyer.
Saxforte plays Feb. 27 in the National Theater, downtown San José, 5:10 p.m. Free. Info: National Theater website.
Music: American Voices

Get spiritual with the American Voices gospel choir. They join gospel group Oscar Williams and the Band of the Life on their tour of Costa Rica. Brought to you by the U.S. State Department and the U.S. Embassy in Costa Rica.
Concerts take place Feb. 21-24 at the following venues: Fri., 7 p.m., at the Eugene O'Neill Theater near San Pedro; Sat., 7 p.m., on the Black Star Line in Limón; Mon., 9:30 a.m. at the Limón Public Library and 4 p.m. at the Center for the Arts in Cartago. All shows are free and open to the public.
Theater: "The Glass Menagerie"
The Little Theatre Group presents its final weekend of the Tennessee Williams classic.
"The Glass Menagerie" performs through Feb. 23 at Verdeza, Barrio Trejos Montealegre, Escazú. Fri., 7:30 p.m.; Sat. & Sun., 2:30 p.m. ₡5,000 ($10). Info: The Little Theatre Group website.
In the Woods
The Museum of Costa Rican art presents this haunting and beautiful series of landscapes by Gerardo González. See his unique vision of the rain forest.
"Bosque Adentro" continues through April 6 at the Museum of Costa Rican Art, La Sabana Park. Tue.-Sun., 9 a.m.-4 p.m. Free. Info: Museum website.
Fall in Love With Your City
Yes, you can get gaga for San José – especially when the Culture Ministry is sponsoring "Fall in Love With Your City," a year-long celebration of art, culture and urban parks. Starting this week and continuing every Saturday through November, Enamorate de tu Ciudad kicks off with the Lubín Barahona Orchestra. Check back for games, workshops, presentations and surprise performances.
Fall in Love with Your City takes place Sat., Feb. 22, in various parks in downtown San José. 9 a.m.–5 p.m. Free. Info: Enamorate de tu Ciudad website.
Theater: "The House of the Spirits"
Teatro Espressivo presents a theatrical adaptation of Isabel Allende's classic novel, "The House of the Spirits." This epic magic-realist story receives an inventive adaptation by Caridad Svich.
"The House of the Spirits" continues through April 13 at Teatro Espressivo, Curridabat. Thu.-Sat., 8 p.m.; Sun., 6 p.m. ₡8,000-15,000 ($16-30). Info: Performance website.
Historical Cartoon Exhibition
How better for kids to understand history than through comic strips? Eighteen works illustrate the history of Costa Rica, thanks to a comics workshop hosted by the Juan Santamaría Historical Museum.
Exhibit continues through Feb. 27 at the Juan Santamaría Historical Museum, Alajuela. 8 a.m.-5:30 p.m. Free. Info: Museum Facebook page.
You may be interested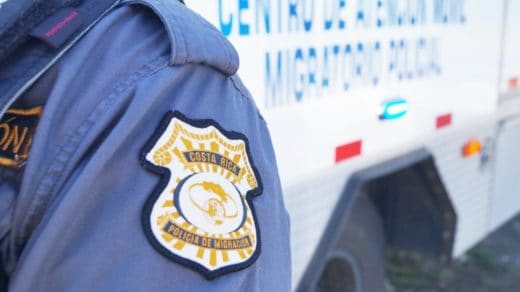 Business
64 views
How Can I Immigrate to Costa Rica?
Lic. Jorge Montero B.
-
February 28, 2021
Back in September 2016, when we lived in a completely different social environment, not yet affected by the global pandemic,…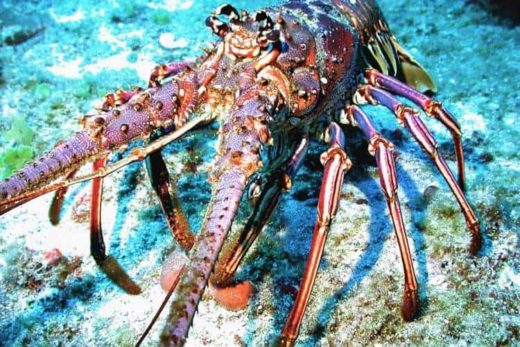 Fishing
1704 views
Central America begins ban to protect lobster
AFP and The Tico Times
-
February 27, 2021
Countries of Central America and the Dominican Republic on Monday will begin a ban to protect the Caribbean spiny lobster…