A magnitude-4.5 earthquake rocked Costa Rica around 7:40 p.m. Wednesday, according to the University of Costa Rica's National Seismological Network. UPDATE: The seismological network recorded a magnitude-4.2 aftershock at 9:20 p.m.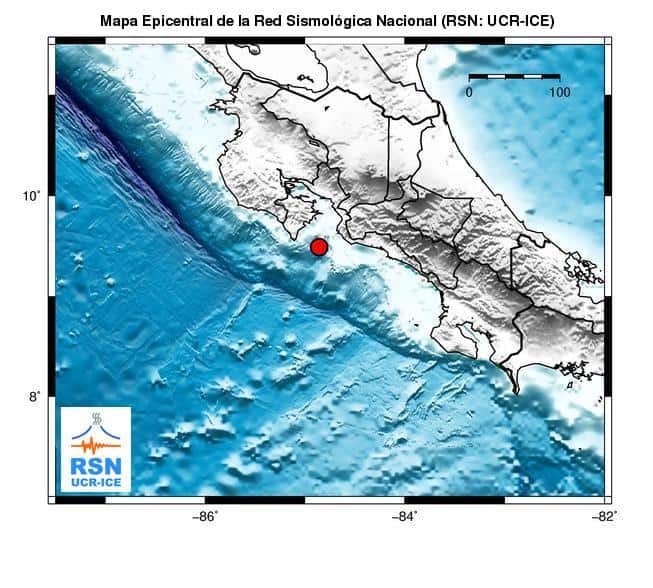 The epicenter of the temblor was about 7.5  kilometers off the central Pacific coast, near the municipality of Aguirre and close to the popular tourist destination Manual Antonio. The Volcanological and Seismological Observatory of Costa Rica measured the quake at magnitude-4.9.
Reports showed it was felt throughout the entire country, with the strongest tremors hitting San José and the Central Valley. In San José, it seemed to last at least 10 seconds. No significant damage or any injuries have been reported.
Less than a week before Costa Rica's presidential election, the two leading candidates both took to Twitter to point out helpfully that an earthquake had occurred and to ask their followers if they were OK. The move came off as totally sincere, and not at all as some type of feeble political ploy.
Recién sentimos un sismo fuerte, espero que todos se encuentren bien.

— Johnny Araya (@Johnny_Araya) January 30, 2014
Vivimos en tierra de temblores, esperamos que ninguna persona haya sufrido daños con el #temblorCR

— José María Villalta Flórez-Estrada (@josemvillalta) January 30, 2014