Jungle Jam
Like a tropical Bonnaroo, Jungle Jam continues to rock the rainforest this weekend, overtaking Jacó beach with bands and fans from all over the world. If you haven't caught the first couple days, you can still hightail it to DoceLunas hotel for a wild weekend. On Saturday you can catch Slightly Stoopid, with special guest Don Carlos, and the weekend includes Max Creek, G Love, Nicki Bluhm and the Gramblers, The Expendibles, Dumpstaphunk, and more. Camping passes are available, and you can even wake up early for a morning yoga session. For big concerts, you can't beat this rumble in the jungle.
Jungle Jam continues through Jan. 19. DoceLunas hotel, Jacó. Through Sun., 11 a.m.-late evening. $50-199. Info: Jungle Jam website.
"Soy Cuba" Screening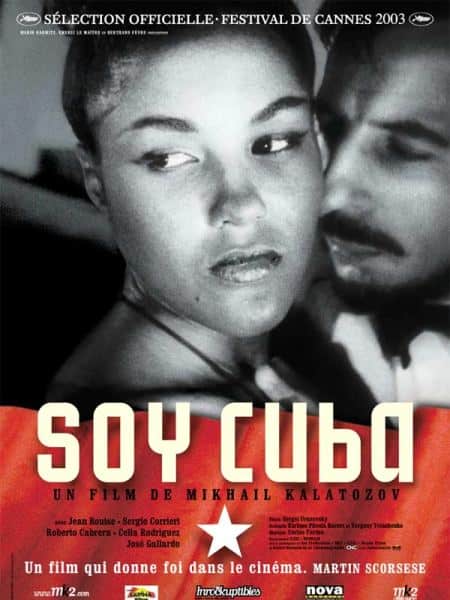 Soviet propaganda never looked so human: 1964 film "Soy Cuba" receives a screening at TEOR/éTica, where viewers can relive the plight of pre-revolutionary Cuba. Although the pro-Castro regime movie didn't receive a U.S. release until 1995, critics have heaped praise onto the propaganda film, notably for its stunning technical achievements. One critic wrote for the San Francisco Chroncile called the movie "one of the most visually hypnotic films ever — and that's not hyperbole." 

"Soy Cuba" shows Jan. 22, TEOR/éTica Gallery, Barrio Amón, San José. 7 p.m. Free. Info: Event Facebook page.
Palmares Festival Continues
Rides! Churros! Cowboy hats! The colossal Palmares Festival continues throughout the week,attracting hordes of people from across the country.
The Palmares Festival continues through Jan. 27. Palmares, Alajuela Province. Free. Info: fiestaspalmares.com.
"Inside Llewyn Davis" Screens at Cine Magaly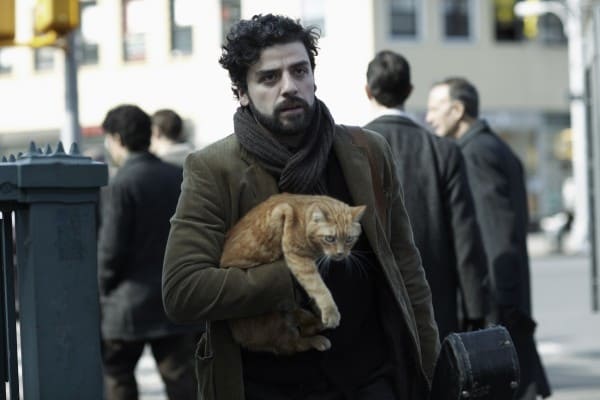 When you're a rock star, life is far out. When you're not 
quite
 a rock star, you may be freezing, homeless and miserable on the streets of New York City. "Being Llewyn Davis" is the Coen brothers'
latest dark-comic masterpiece
, playing through next Wednsesday at Cine Magaly, Costa Rica's most beloved and oldest art-house cinema.
"Inside Llewyn Davis" plays through Jan. 22 at Cine Magaly, Barrio California, San José. Fri. & Sat. 4:30, 6:30 & 8:30 p.m.; Sun. 3:30, 5:30 & 7:30 p.m.; Mon.-Wed. 4, 6:30 & 8:30 p.m. ₡2,300 ($4.50). Info: Cine Magaly Facebook page.>
Lecture by Dr. Vendana Shiva
Author-scientist Vendana Shiva describes the dangers of genetically modified foods at the University of Costa Rica. Learn just how treacherous pesticides and agribusiness can be at this day-long symposium.
Presentations take place Jan. 21, University of Costa Rica campus, San Pedro. 10 a.m.-8 p.m. Free. Info: Event Facebook page.
Photo Exhibition
Before he died in 1965 , photographer Manuel Gómez Miralles was considered "the visual chronicler" of Costa Rica. View his historic photographs of San José at the Center for Cultural Heritage, curated by architect Rosa Malavassi.
"San José Through the Lens of Manuel Gómez Miralles" continues through Jan. 30 on the first floor of the Center for Cultural Heritage, Central Avenue, San José. Free. Mon.-Fri., 8 a.m.-4 p.m. Info: Heritage Center website.
La Sele vs. Chile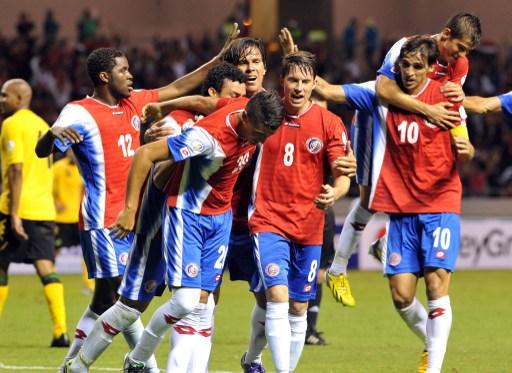 Costa Rica faces off with Chile on Wednesday for a World Cup pre-match. Visit your favorite sports bar and cheer with fellow fans as La Sele dukes it out in the Chilean city of Coquimbo.
The game kicks off Jan. 22, 6 p.m. Costa Rica time.
Recycling at the Multiplaza
Just when you gave up on recycling in Costa Rica, the Multiplaza pulls through. Bring your reusable paper, cans, and plastic bottles to the Escazú shopping complex, any Wednesday you like.
Collection takes place Wednesdays in front of Cinemark movie theater, Multiplaza, Escazú.
Free Cardio Dance and Tae Bo Classes
Tone that beach body — it's the Costa Rican summer, after all. The Aranjuez Sports Center offers free morning classes in aerobics. Families welcome.
Classes take place at Aranjuez Sports Center, Barrio Aranjuez. 9:30-10:30 a.m. Free. Info: Sports Center Facebook page.