Criminals target parents of missing U.S. hiker in Costa Rica
A Chicago couple's latest attempt to find their missing son in Costa Rica instead turned up a caller demanding a $250,000 ransom – a disturbing but thus far unhelpful new chapter in the four-year search. 
Costa Rica's Judicial Investigation Police (OIJ) has been investigating the disappearance of David Gimelfarb, who would be 32, since he went missing on Aug. 11, 2009, the day he was seen entering Rincón de la Vieja National Park in the northwestern province of Guanacaste.
His rental car was found at the park entrance, his belongings at a nearby hotel. Despite a widespread and longstanding search involving the Costa Rican Red Cross, U.S. military helicopters, and even a U.S. congressman, no solid evidence of David's whereabouts has emerged.
Although OIJ spokesman Marco Monge told The Tico Times the agency has not received recordings of the extortion attempts – made by the Gimelfarbs during several phone conversations with the alleged perpetrators – and therefore has not opened an official investigation, the Gimelfarbs, a spokesman for the U.S. Embassy in Costa Rica and a Chicago-area police spokesman all told The Tico Times they have been in contact with the OIJ about an ongoing investigation into the extortion attempt.
It is unclear why the OIJ spokesman repeatedly has contradicted information from several other sources regarding the latest series of events in the David Gimelfarb case.
The fiasco began on Roma and Luda Gimelfarb's yearly trip to Costa Rica – a ritual they conduct on the anniversary of their son's disappearance. This year's trip spanned 1,370 kilometers (850 miles) across Costa Rica, beginning at San José's Juan Santamaría International Airport. The couple traveled to the site of David's disappearance in Rincón de la Vieja, and then they trekked down the Pacific coast to Quepos, Dominical and eventually the Panamanian border. They returned to San José, before journeying to the Caribbean side, visiting Limón and then the Panamanian border.
On this trip and those that came before, the Gimelfarbs pursued every lead that surfaced, and there have been several since 2011, when they began offering a $100,000 reward for information leading to David's location.
In late August, just before the couple was preparing to return to Chicago, Roma received a call from a Costa Rican cellphone. The caller said he was in touch with people who had abducted David. "They can send you a picture of your son, you know, with the newspaper," the caller said. "You know, with today's newspaper."
Soon after, the Gimelfarbs received by email a dark photo of a man holding the current edition of the daily Costa Rican newspaper La Teja. According to Roma's description of the photo, the pictured man was lying on a bed and was wearing a long-sleeve shirt. He had dark hair – darker than David's – and a slight amount of facial hair. Roma said it was impossible to know if it was his son.
The caller said he wanted $100,000 up front and $150,000 at a later date for David's return. He said heavily armed men were holding David on a farm north of the capital, and Roma and Luda should come alone, without the cops. They said David had become involved with drug traffickers and stolen drugs. The kidnapping, they said, was payback.
"Because it [the photo] was so dark, my first reaction was, 'I don't think that's my son.' But later I thought that could be him," Luda told The Tico Times.
Roma said his reaction was different. "I looked and thought it could be David," Roma said. "He looked drugged. My feeling was it could possibly be him."
Since posting the $100,000 reward, the Gimelfarbs have received several calls from people claiming to have information about David. When asked for proof, though, the callers are never able to provide it. The incident last August was the first time anyone followed a call with apparent photographic evidence.
The Gimelfarbs said they provided the recorded phone calls to the OIJ while in Costa Rica, as well as to police in their hometown near Chicago, in the United States. According to Roma, OIJ investigators are developing a suspect list, based on the photo and on names obtained from cellphone and email records.
A Tico Times reporter and editor also listened to the recordings in late August.
Roma said OIJ agents suspect the call may have been made from inside a prison in Costa Rica. According to a records search by The Tico Times of the phone numbers and email addresses of the perpetrators, the phone's owner is an 18-year-old man living in Santa Cruz, Guanacaste.
Whoever made the calls also threatened a translator hired by the Gimelfarbs. In an attempt to speak with Roma and Luda, the caller reached their translator and demanded access to the Gimelfarbs. The caller then noted the location of the school the translator's young daughter attends.
The sinister calls are only the latest in a long line of reported sightings and tips, all of which have amounted to nothing. A farmer near Rincón de la Vieja reported seeing David, while others reported seeing him at a brothel in Liberia, the provincial capital of Guanacaste. At a gas station in Limón, a family reported taking in a disheveled mute man who matched David's description. They took the man to a police checkpoint, where he was briefly questioned and released before his identity could be confirmed.
On recent trips, someone reported that a homeless man in the central Pacific town of Quepos might be David. Roma soon found the man, and it was not his son.
The Gimelfarbs have spent more than $300,000 on the search, according to "The Last Hike of David Gimelfarb," a long-form story published in Chicago Magazine by writer Dave Seminara. They have hired private investigators, conducted dog searches and prodded their hometown police, the OIJ, the U.S. Embassy in San José, and the FBI. They have even consulted several psychics, but nothing has helped, and in many cases, people offering helped appeared only to take advantage of the Gimelfarbs' desperation.
At the end of August and exhausted from the latest debacle, the Gimelfarbs once again returned to Chicago. "We can do a lot more here than we can do down there," Roma said.
The Gimelfarbs also are looking beyond the case of their son to set up a foundation to assist families who end up in similar situations. Roma said the inspiration came after meeting many other families whose loved ones disappeared while traveling abroad.
"[The foundation] is to provide direct help to people to start the search, right away," Roma said. "It would help them coordinate with the embassy, with qualified people, and with a bunch of others."
In addition to assistance, the Gimelfarbs believe the foundation could help prevent disappearances. They want to create a safety rating system for parks, travel regions and specific tourist attractions. They want hikers to be able to rent devices like GPS systems to help them avoid getting lost.
But most of all, they just want to know what happened to David.
The U.S. Embassy in Costa Rica encourages U.S. citizens traveling here to enroll in its Smart Traveler Program, which registers your trip with the embassy (in case the embassy needs to issue an emergency statement). Read more about the program here. Also, the embassy offers Country Background Sheets with information on traveling in Costa Rica: http://travel.state.gov/travel/cis_pa_tw/cis/cis_1093.html
You may be interested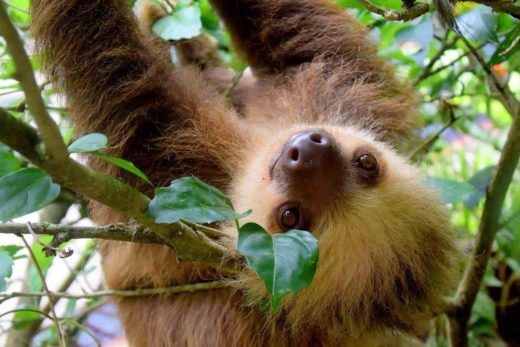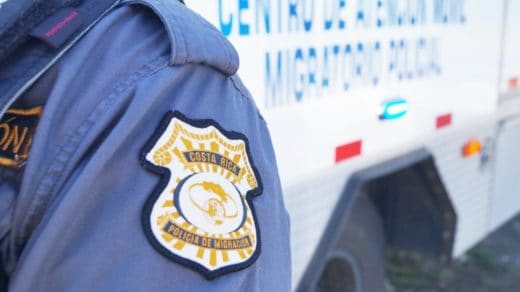 Business
72 views
How can I immigrate to Costa Rica?
Lic. Jorge Montero B.
-
February 28, 2021
Back in September 2016, when we lived in a completely different social environment, not yet affected by the global pandemic,…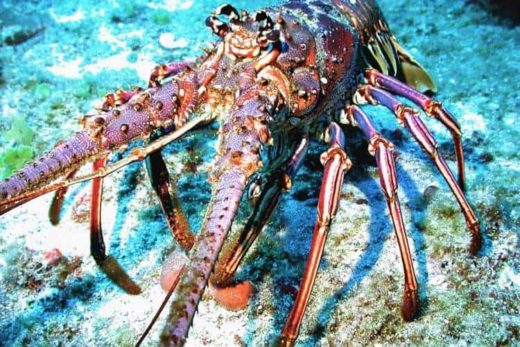 Fishing
1708 views
Central America begins ban to protect lobster
AFP and The Tico Times
-
February 27, 2021
Countries of Central America and the Dominican Republic on Monday will begin a ban to protect the Caribbean spiny lobster…