Fishing decree promises action
Calling it a "historic day" for Costa Rica's fishing sector, Agriculture and Livestock Minister Gloria Abraham last Friday signed a decree that calls for implementation of the administration's National Fishing Plan, an effort to guide the country toward more sustainable fishing practices. 
"In 2013, fishing and aquaculture activities will be a priority on the ministry's agenda," Abraham said.
The 10-year plan seeks to "establish policy guiding countrywide fishing and aquaculture practices," Luis Dobles, president of the Costa Rican Fisheries Institute (Incopesca), told The Tico Times. 
The plan responds to Article 3 of Costa Rica's Fishing and Aquaculture Law, which mandates the government develop policies to protect national marine resources, promote responsible fishing and conduct research and training programs. 
It was drafted by Incopesca officials working with the fishing sector and will be implemented in coordination with President Laura Chinchilla's Cabinet-level Oceans Commission – created last year – as well as the Environment Ministry and other offices. 
 Dobles said more fishing and marine resources management research is needed to help guide policy. He also said the plan would help modernize Incopesca, which has often been criticized for siding with big players in Costa Rica's fishing industry. 
Incopesca also would better coordinate regulation and conservation efforts with the Coast Guard, Environment Ministry, the Public Works and Transport Ministry and the Presidency Ministry, an idea that has been discussed openly by the administration since last year. 
The plan calls for better cooperation with international organizations and governments to develop sustainable fishing-management programs, as well as funding to implement them. 
Aquaculture activities would include efforts to "cultivate" the sea to restock and replenish resources over the next decade. 
Dobles said Incopesca needs logistical and financial support from other government agencies to implement the decree. 
The agency also needs to improve its image, which has been badly damaged over the years. Critics charge Incopesca officials with often siding with fishing industry interests and failing to enforce marine conservation regulations. The most notorious case involving Incopesca is Costa Rica's shark-fin industry, which for years took advantage of lax regulation and enforcement and tarnished the country's "green" reputation abroad.
Last week, the Ombudsman's Office released a statement criticizing Dobles and members of Incopesca's board of directors for ignoring a request by a local artisanal fishing organization in San Juanillo, Guanacaste, for the creation of a responsible fishing zone in that northwestern Pacific community. Local fishermen solicited Incopesca for the creation of the regulated zone more than a year ago.
In a letter sent to Incopesca board members, the Ombudsman's Office said, "This office cannot understand how an institution under your direction has taken so long to approve the creation of [protected] marine areas; this extreme delay and institutional inertia generates not only social and financial harm to local coastal residents, but also to marine environments, as irrational exploitation affects its sustainability." 
Randall Arauz, president of the Marine Turtle Restoration Project, said, "We are certain that no [marine] development plan is going to work until private interests are removed from public policy decision making."
According to Arauz, the plan was designed by the same officials who for several years defended the use of private docks in Costa Rica by foreign fleets who used them to unload, prepare and export shark fins. 
"They are the same ones who created fishing policies that were overturned by the courts," he added. 
The signing of the decree took place the same week as an ongoing investigation into the deaths of hundreds of sea turtles and other marine animals that washed ashore last week on the southern Pacific coast
While photos and videos point to longline fishermen in the area as having caused the turtles' deaths, officials initially said a harmful bacteria could be to blame, a statement that conservationists dismissed.
Asked about the case, Dobles said, "We are aware of the importance of marine resource protection and conservation, but we can't forget that this protection and conservation need to happen in accordance with human needs; we're not going to do much protecting and conserving if in the end we're going to eliminate the human race."
Responded Arauz: "If the seas are not healthy, humans will suffer."
You may be interested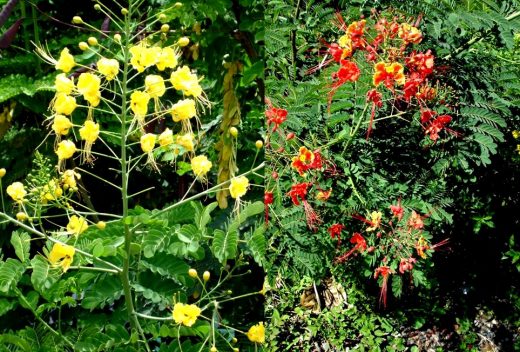 Home Gardening
15532 views
Home Gardening
15532 views
Costa Rica Multipurpose Patio Shrub – Malinche
Ed Bernhardt
-
April 11, 2021
Here's another attractive ornamental that's a favorite Costa Rican backyard patio shrub. You'll find malinche (Caesalpinia pulcherrima) growing in just…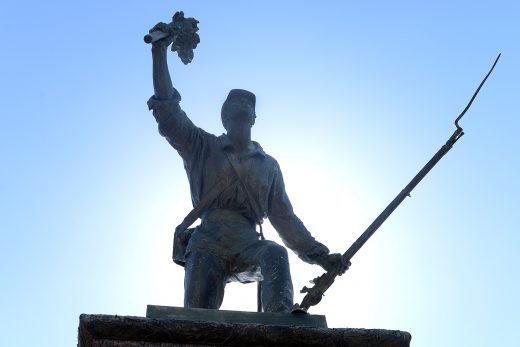 Costa Rica
2479 views
Costa Rica celebrates Juan Santamaría Day
The Tico Times
-
April 11, 2021
Costa Rica, lacking an army since 1948, has relatively few war heroes. Perhaps the most notable exception is Juan Santamaría, a…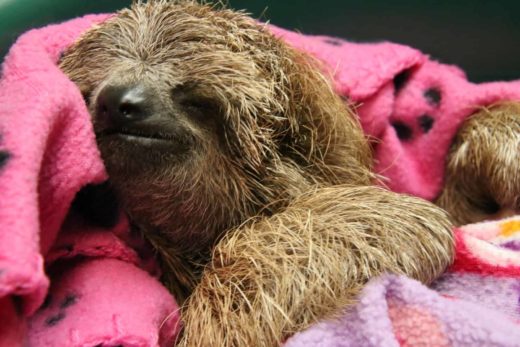 Sloth Sundays
5 views
A sloth for your Sunday
The Tico Times
-
April 11, 2021
Happy Sunday from all of us at The Tico Times!