Photographers Speak English, Make House Calls
CAMCORDERS and digital cameras at popular pricesgive people many choices for capturing life's specialmoments or recording their children's growth from year toyear. Nevertheless, many people still prefer the expertise ofa professional photographer. For one thing, it is the easiestway to avoid having a collection of family pictures withone person missing. It is also much easier to relax whensomeone else you trust is in charge.Although hundreds of good professional photographerswork in Costa Rica, finding one who speaks English can bea challenge. Here are a few portrait photographers who do:YAMIL COTO (229-5080) and his sister Celia weretrained by their father, who opened one of the first photographystudios in Costa Rica 48 years ago in Coronado,northeast of San José. They offer a full range of photographicservices. When asked about their specialty, YamilCoto answers, "Everything."In addition to weddings and other special events, he andhis sister do individual and family portraits, pictures ofpets, publicity for businesses and aerial shots of properties.Their studio features a garden with beautiful old trees andflowers. They are also happy to come to your home.ANDREA DELGADO (222-3829) works out of herfather's studio in downtown San José and at a modelingagency. Although she enjoys working with models, herfavorite work is with children and young people. She doesnot work outside of her studio.COLEMAN HECKART (289-4446), originally fromTexas and Southern California, is a master photographerwith a wide range of experience. He has trained manyyounger photographers who marvel at what the "voice ofexperience" has to teach them that wasn't mentioned intheir academic courses.He has covered horse shows and Olympic-level diving,swimming and gymnastics competitions. A friend's daughter,a prima ballerina, brought him into the world of balletphotography when her company performed at the NationalTheater with dancers from Russia. Heckart was commissionedto do a series of interior photos at Multiplaza whenit first opened, and is currently working with one of CostaRica's foremost architects, Daniel Lacayo, on photos for aWeb site and a planned book. Although all of this keepshim very busy, he always makes time for individual andfamily portraits because he really enjoys helping people getwhat they want and will treasure forever. He will work atpeople's homes.DAVID QUESADA'S (257-4069) studio is on the eastside of Centro Colón, Calle 39, Paseo Colón/Avenida 3. Healso works at people's homes. In his 36 years of experience,he has covered weddings, graduations, christenings,birthday parties, family reunions and other events. He alsodoes school pictures, family portraits and candid picturesof babies and older children. Because a family photographis something very special to him, he prefers that peopledress in their best clothing, something elegant if possible.However, if a family wants to dress casually, that's fine too,because he is at your service. "The best pictures happenwhen people are comfortable," he says.ROLF VON RICHTER (282-4622) is a self-taughtphotographer from Oklahoma, who retired in Costa Ricaafter 30 years as an attorney in California. He did fashionphotography for many years. He also did the pictures forartist César Valverde's first book. He has just finished afour-by-six-foot photo collage for Hotel Bougainvillea.This kind of work is made possible by today's digital technology,which allows the photographer to produce largepictures with finer detail."These days," he says, "20% of the work is with thecamera and 80% is on the computer using Photoshop." Rolfworks only at people's homes. His advice to people is to "beyourself and be comfortable. Whatever happens, I can workaround it. That's what being professional means."JOHN SKIFFINGTON (232-4929) received hisdegree in cinema from Southern Illinois University. He hasbeen doing professional photography in Costa Rica for 30years. His list of corporate and business clients is over 400and counting. He also goes to people's homes for individualand family portraits.ART SMILEY (288-2992) is a photographer of internationalrepute with 40 years of experience. The trade association,Professional Photographers of America, namedhim "Master of Photography" in 1976.Smiley exhibited his work at the Temple ofNationalities in Beijing, China, in the mid-1990s, and wasthe only U.S. photographer ever invited to Moscow by theRussian Union of Photographers. He has been honoredwith an invitation to become a member of CameraCraftsmen, a private society of the 40 best photographers inthe world.Although he is officially retired, he takes on projectsthat appeal to him. When asked about his specialty, heresponds, "I like people." He works only outdoors with naturallighting – be it your backyard, a favorite beach, awaterfall or a mountaintop. He has no set rules about whatcolors people ought to wear because he says it's the relationshipof their clothing color to the background that isimportant. For example, white against a black backgroundmakes people look fat, he says, whereas white worn at thebeach is very slimming."The object," he explains, "is for the person to standout and not blend into the background."INGRID HOLST STRADTMANN (289-3471) is acommercial photographer with 20 years of experience. Shestudied photography at the University of Costa Rica andworked for the daily La Nación for nine years. Her commercialwork includes publicity for hotels, restaurants and otherbusinesses, as well as portfolios for models. She does not doformal portraits, preferring candid shots of people in theirown environments. For her, every session is an adventure."Anything can happen, and has!" she says.
You may be interested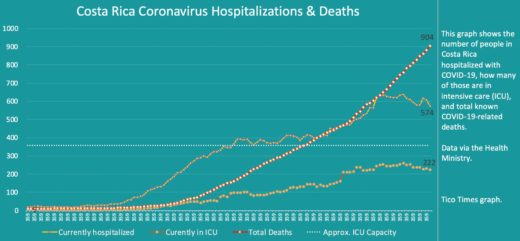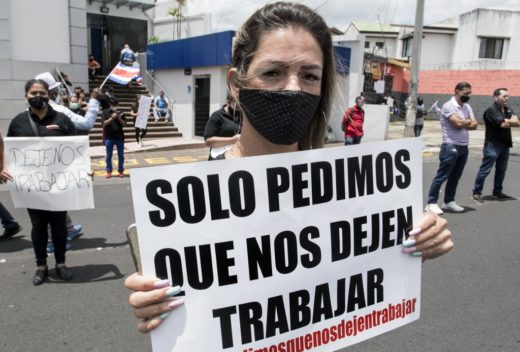 Business
3341 views
Some 34 million jobs lost in Latin America due to pandemic
Carlos MANDUJANO / AFP
-
September 30, 2020
The two aspirers for the presidency of Costa Rica, the evangelical preacher Fabricio Alvarado and the former minister Carlos Alvarado, reach the closing of the electoral campaign for April 1st with a technical draw, according to a poll disclosed this Friday.