Companies Offer New Options for Medical Care
SEVERAL private companies areoffering expanded health-care options toresidents of Costa Rica, including one forU.S. military veterans and another offeringpre-paid emergency medical assistance toresidents of the Central Valley and the centraland northern Pacific coast.The Hospital Clínica Bíblica in San Joséis working with the American Legion here toprovide health-care programs and benefitsfor U.S. servicemen on active duty andretired military veterans living in Costa Rica,through a program called Tri Care.Designed to better serve the needs of agrowing number of U.S. military veteransand their families living in Costa Rica, theprivate Hospital Clínica Bíblica recentlylaunched the Tri Care program to cater toexpanding and specific demands."TRI Care is a lot like Medicare formilitary retirees and active duty servicemen.There are no annual deductiblecharges or co-payments. The U.S. governmentpays for benefits and care, unless it isone of the few procedures not covered bythe plan, such as organ transplants," saidJohn Cantrell, Tri Care CoordinatorThe Hospital Clínica Bíblica estimatesthere are approximately 5,000 U.S. veteransliving in Costa Rica, and along with their familymembers, 15,000-20,000 people are eligibleto receive treatment under the program."These people can receive treatment atClínica Bíblica, which is a full-service hospital– the best in Central America. Ninetypercent of the doctors are English speakingand were trained in the United States orWestern Europe, and follow all the sameprocedures as they do in hospitals locatedin the States," Cantrell said.ESTABLISHED in July, Tri Care offerspatients access to top-of-the-line medicaltechnology as well as the finest doctors inthe country, and services such as a 24-hourpharmacy, on-site services and same-dayappointments. According to officials ofHospital Clínica Bíblica, the goal is to provideeasy access to care and comfort."Everything is set up as a service tomake life easier on the patient," Cantrellsaid.The Clínica Bíblica is a private hospitalthat prides itself on offering extensive medicaland surgical capabilities, including cardiacsurgery, 24-hour emergency room andambulance services, and CT and MRI scans."The hospital is a non-profit organizationand donates one-third of its revenue toother services that provide for institutionsand people who can't support themselves,"Cantrell said.The Tri Care program is coordinatedthrough the hospital's International InsuranceDepartment, located in the hospital'snew Omega Medical Tower in San José.People interested in signing up or obtainingmore information can call 221-7177 or522-1500.VETERANS and non-veterans alikecan sign up for emergency medical servicesfrom one of two private companiesthat recently formed an alliance –Emergencias Médicas and EmergenciasMédicas 2000.Thanks to the new agreement, customersof Emergencias Médicas in theCentral Valley who travel to coastal locationsgenerally considered out of coveragerange will now be able to use the servicesof Emergencias Médicas 2000, which coversthe Pacific coast from Quepos north tothe beaches of Guanacaste."Emergencias 2000 is not the same asEmergencias Médicas, but there is a dealthat if a person has membership with us,they can use the service of Emergencias2000, which operates at the Pacific coast,just by showing our affiliation card. Andthey will charge only ¢5,000 ($11.25) forthat service," said Carlos Monge, generalmanager of Emergencias Médicas.EMERGENCIAS Médicas, whichservices more than 30,000 people, hasoffered private emergency medical servicesto Central Valley residents since1995. The company specializes in prehospitalcare and patient aid 24 hours aday, 365 days a year."Emergencias Médicas is a privatecompany that for a small monthly fee of¢5,250 ($11.80) per person… suppliesfirst-rate services in the event of an emergency,"said Olga Morúa, a sales executiveat the company. She said the company alsooffers group rates, such as a four-personfamily package for ¢13,750 ($30.90).Response time averages 12 minutesfrom first alert until on-site services,including administration of initial first aidand treatment with necessary medications,are provided, according to EmergenciasMédicas representatives."Because of our capacity to treatpatients upon initial arrival, 80% of incidencesdo not require transportation to ahospital," Morúa said.EMERGENCIAS Médicas 2000 providesprivate medical attention to residentsand tourists at central and northern Pacificbeaches. The company offers medical,paramedical and ambulance service 24hours a day, 7 days a week, at the beach,hotels, people's homes, workplaces or anywhereelse in the coverage area.Medical and paramedical staffs aretrained in emergency procedures, and theirambulances are fully equipped with modernmedical and communication equipment forany emergency, according to the company.In the event a service is needed that cannotbe provided by a local hospital, ambulancesare available to relocate customers toany hospital or clinic in the Guanacasteprovince or to San José.Emergencias Médicas 2000 says its goalis to supply the highest quality medicalattention possible to Costa Rica's residentsand visitors so they can enjoy Costa Ricawithout concerns about safety and health.FOR more information about availableservices, call Emergencias Médicas at 290-4444 or e-mail emerg@emergenciasmédicas.co.cr, or call EmergenciasMédicas 2000 at 697-1046 or e-mail emergencias2000@racsa.co.cr.
You may be interested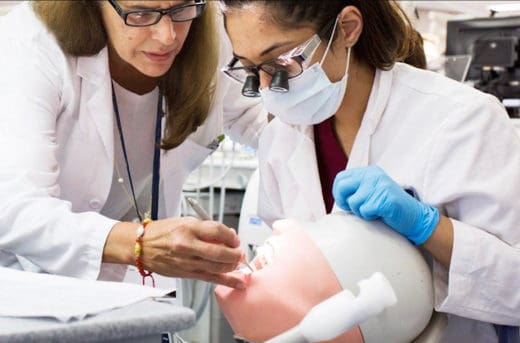 Dental Tourism
2343 views
Dental school or Costa Rica dental abroad?
Patrick Goodness / Goodness Dental
-
November 28, 2020
A visit to the local dentist is becoming too expensive for most Americans. While prices for routine check-ups and cleanings…