Turtles, Tourists Benefit from Conservation
FOR the ecotourist interested in some quality turtle viewing, Guanacaste may be one of the best places on the planet.
The region is home to two of only eight beaches worldwide in which Olive Ridley (Lepidochelys olivacea) sea turtles gather.
About 200,000 turtles visit the two beaches in each month between July and December, said Carlos Mario Orrego, manager of Ostional National Wildlife Refuge.
"That's an average. It can be higher. Sometimes we can have as many as 800,000 in a month," he said.
The two beaches are Playa Nancite, in Santa RosaNational Park, and Playa Nosara in the Ostional National Wildlife Refuge, according to Environment and Energy Ministry (MINAE) officials. Though the largest gatherings take place during the rainy season, turtles arrive at the park yearround as individuals or in small groups, Orrego said.
OLIVE Ridleys are among the smallest sea turtles, weighing less than 100 pounds and normally measuring only about two feet, according to statistics from the Humane Society of the United States.
Ridleys can dive up to 500 feet, and their diet consists of a variety of vegetation, as well as small fish, crabs and mollusks.
In contrast, another turtle native to Costa Rican waters, the American Pacific Leatherback Turtle (Dermochelys coriacea), is not only the largest marine turtle, but is the world's largest reptile. The turtles can weigh up to a ton and have been recorded as growing to as long as nine feet, though they average around six feet.
They are named for their unique soft, leather-like shell. It is perhaps fitting, then, that nearly 100% of their diet consists of soft food – namely jellyfish.
The leatherback is also among the world's deepest-diving air-breathing animals. They can reach up to 4,000 feet, depths surpassed only by sperm whales and elephant seals, according to the Humane Society.
WHILE the population of the Olive Ridley appears to be relatively stable, scientists warn that the leatherback could be completely extinct in the next 10 years.
That conclusion was reached during the 24th Annual International Sea Turtle Symposium, held during the last two weeks of February in San José and involving more than 1,000 scientists from around the world (TT, Feb. 27).
Leatherbacks have fallen victim to accidental catches by long-line fisherman, and their overall population has dropped 97% in the past 20 years, said Roderic Mast, President of the International Sea Turtle Society (www.seaturtle.org).
Now the leatherbacks can be seen only rarely at Ostional, said the refuge's Orrego. He added that only 40 to 50 of the animals visit the park between October and March.
Orrego said tourists interested in having local experts show them the best places to see turtles should contact a local organization called "Guías Locales de Ostional" (Local Guides of Ostional, 682-0470).
FOR better luck finding the vanishing animals, visitors may want to consider Playa Grande in Las Baulas National Marine Park, which park director Rodney Piedra calls "the most important for sea turtles in the Western Pacific," as it is the most important breeding site for the animals in this part of the world.
The massive reptile's decline has been highly visible at the park, Piedra said. He said in 1988 the park counted 1,365 females laying eggs, and in 2003, only 155. However, that number is an improvement from the 2001 count of only 69.
Other species of sea turtles face threats as well, and not only from overfishing. Turtle eggs, for example, are popular snacks, and selling them can be a lucrative venture – the preliminary results of a study conducted by the World Wildlife Fund, released during this year's Sea Turtle Symposium, showed that in Ostional in 2002 (the only place in the country where limited harvesting is allowed), sea turtle eggs brought in $992,850 (TT, Feb. 27).
The same study showed that non-consumptive use of turtles, such as eco-tourism, could be more lucrative. During the same year in Tortuguero, on the Northern Caribbean coast of the country, the study showed that 26,292 visitors brought an estimated $6.7 million.
Robert Goodier contributed to this article.
You may be interested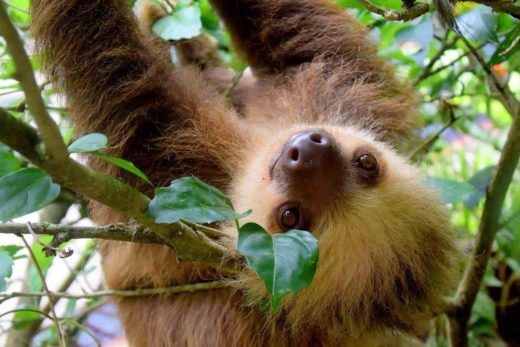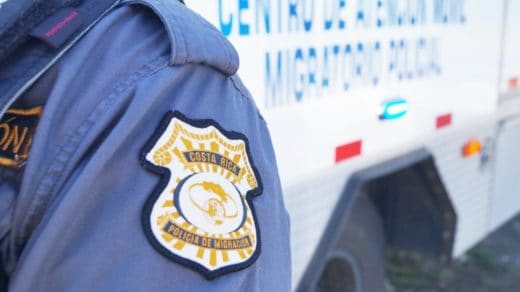 Business
71 views
How can I immigrate to Costa Rica?
Lic. Jorge Montero B.
-
February 28, 2021
Back in September 2016, when we lived in a completely different social environment, not yet affected by the global pandemic,…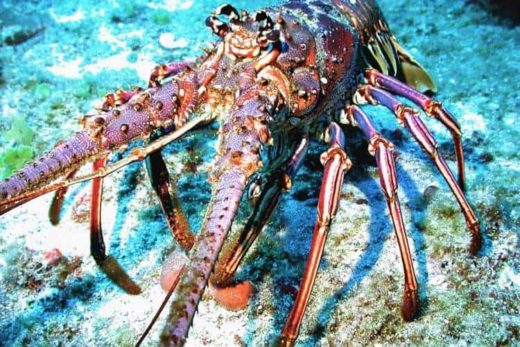 Fishing
1707 views
Central America begins ban to protect lobster
AFP and The Tico Times
-
February 27, 2021
Countries of Central America and the Dominican Republic on Monday will begin a ban to protect the Caribbean spiny lobster…