As Costa Rica Homicides Increase, Everyone Is On Edge
In a Costa Rican Caribbean port, full of color and life, cruise ship passengers are taken away to explore the jungles of Costa Rica. Locals make sure to get them back home by nightfall due to the increasing presence of drug-related violence in the area, as Costa Rica homicides increase.
Last year, we witnessed Costa Rica homicides increase as we saw the highest ever number of murders with 657 recorded cases. Limon was at the center of this tragic statistic, having a homicide rate that was five times the national average.
The widespread violence in a nation which is usually seen as having an easy-going attitude and no army has provoked a strong public response, with the government of President Rodrigo Chaves desperately searching for solutions.
Costa Rican authorities state that the country has seen a shift in drug trafficking, where it was previously only used as a passage for cocaine shipments from Mexican and Colombian cartels to northern destinations, it is now frequently used by local gangs to store and transport drugs to Europe.
Costa Rica Homicides Increase – Limón
In Limon, the ever-evolving criminal landscape has been compounded by a sharp increase in the number of young unemployed men who make up the majority of victims in intense territorial fights.
Martín Arias, the deputy security minister and head of Costa Rica's Coast Guard, suggested that Limon's rampant violence is a result of battles regarding the trafficking of cocaine to Europe as well as the sale of marijuana in the local area.
In January, law enforcement broke up a criminal group engaged in the illegal smuggling of drugs through the container port. Cocaine was discovered to have been hidden behind the walls of steel cargo containers and even covertly packed in shipments of pineapple and yucca destined for Spain and Holland.
Foreign drug traffickers used to pay Costa Rican fishermen to transport gasoline to their smuggling vessels.
Arias reported that the Mexican narcos declared that they would not rely on money to settle their debts, and instead opt for a different form of payment: cocaine. He explained that this would help them avoid leaving any traces in the banking systems.
At first, the fishermen and their associates lacked access to foreign markets for selling cocaine, so they sold it locally as crack. However, after realizing how much more it was worth in Europe, they started smuggling it out of the port in order to export it abroad. This allowed them to make far greater profits than ever before.
Meanwhile, marijuana was being imported to the country from Jamaica and Colombia, causing an influx of gangs fighting for control over the local market. This violence has unfortunately affected mostly impoverished communities, according to Arias.
Costa Rican authorities categorized 421 out of the total 657 homicides that occurred in the previous year as being a result of "score settling."
Costa Rica Homicides Increase – Gustavo Mata Explains Why
Gustavo Mata, the former Security Minister of Costa Rica, speculated that a whopping 80% of homicides in the country could be attributed to the rising drug trade.
Mata explained that in the past, when people thought of cartels, they would think of Colombian and Mexican groups. However, investigators have found gangs led by Costa Ricans are now becoming a growing presence in many areas.
Mata, who held the office of security minister between 2015 and 2018, declared that Costa Rica had become an enormous storehouse for drugs as well as a hub for exports to Europe.
The shipping operations, both legitimate and illicit, conducted at the Limon port have been a major contributor to the violence in the region.
Randall Zúñiga, director of Costa Rica's Judicial Investigation Department, noted that in Limon there are four powerful criminal gangs vying for control over the drug market. According to Zúñiga, these groups are often involved in violent confrontations and it is usually those who belong to or are associated with the criminal organizations that suffer the consequences. He stated, "Generally the people who die are the dealers or members of the criminal groups."
Unfortunately, the violence has not merely been limited to Limon or those engaged in illicit drug dealings, as we have seen Costa Rica homicides increase nationwide.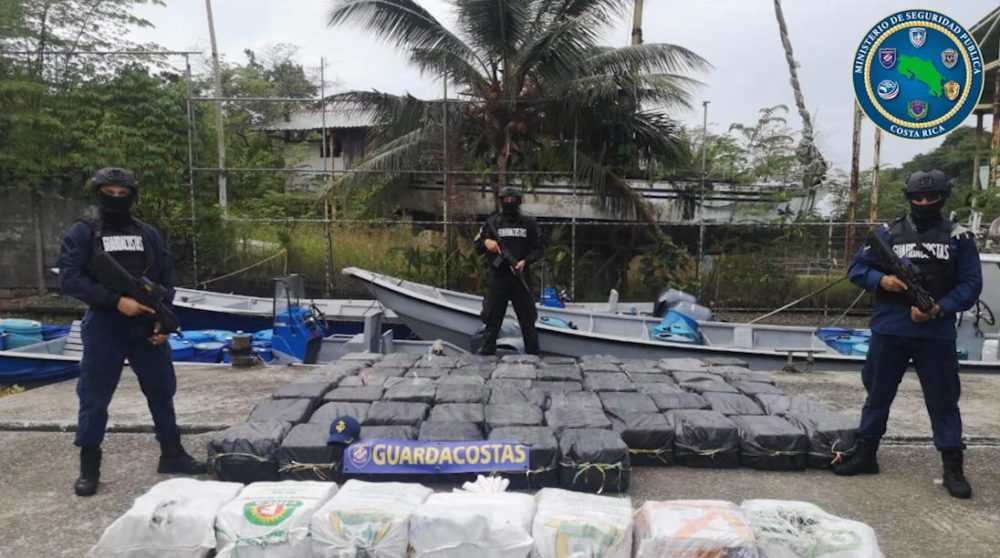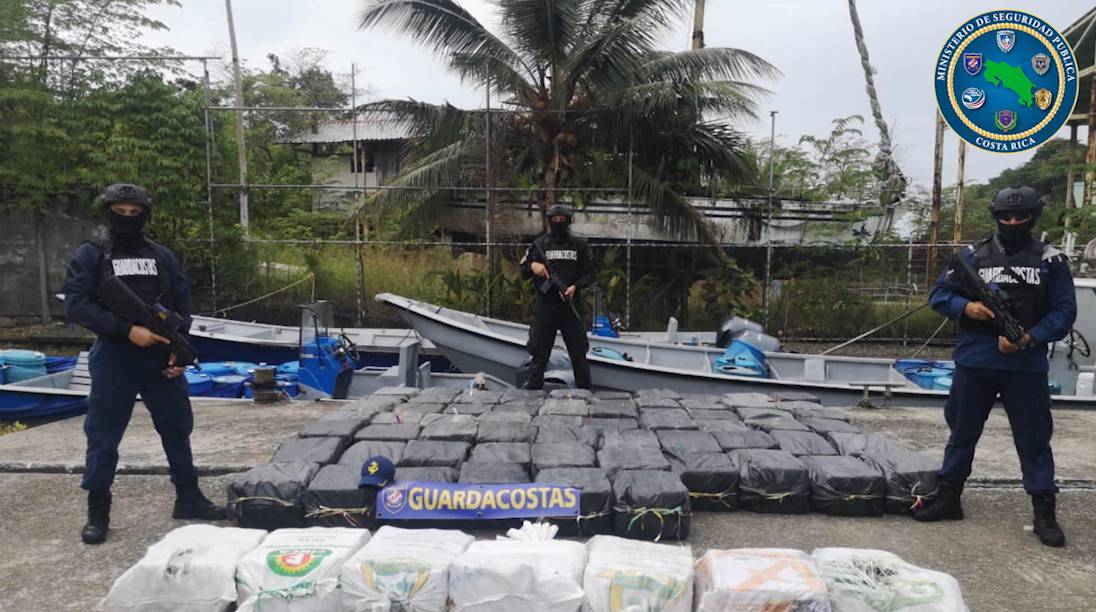 San José, Costa Rica Homicides Increase
The tragic death of 8-year-old Samuel Arroyo, who was killed by a stray bullet while he slept in San Jose on Feb. 28, sparked widespread outrage among the people of Costa Rica. Even those with no connection to his family attended his funeral and released white balloons in his memory.
President Chaves declared Samuel's death as "outrageous, inexplicable and unacceptable," suggesting that it arose from the conflict between gangs. A 15-year-old was apprehended in connection to the incident.
One month prior, Ingrid Muñoz coordinated a protest outside federal courts in San Jose, insisting on justice after her 19-year-old son Keylor Gambia was fatally wounded while protecting his girlfriend from an attack
Muñoz emphasized the importance of creating an awareness of the need for justice and accountability, so that both judges and prosecutors take seriously the plight of not only youth, but all citizens of the country.
Costa Rica Homicides Increase – Jorge Torres
Security Minister Jorge Torres highlighted the ineffectiveness of the justice system during his comments to congress in January, emphasizing that those convicted of drug violations often serve only a fraction of their prison sentences. He rejected this approach, stating emphatically that "there are crimes for which you must serve the entire sentence". His remarks were meant to emphasize the need for harsher sentencing for such offenses.
Torres stated that he was aiming to have a new security strategy in place by June, but emphasized the need for additional resources for police officers as a short-term solution. "To really tackle this problem, we need more police on the streets," he added.
Limon is located a distance of 100 miles (160 kilometers) east of San Jose, and is the most important port in Costa Rica. It is responsible for handling a large portion of the nation's exports to Europe and the United States.
In 2018, the government transferred its ownership of the container port to a Dutch company through privatization.
Antonio Wells, the Secretary General of Costa Rica's Atlantic ports' dockworkers union, reported that approximately 7,000 jobs have been rendered obsolete due to the privatization of these ports – an issue which he attributes as a root cause for many of Limon's social issues.
Last year, Limon had the second-highest homicide rate with more than 62 killings per 100,000 inhabitants.
Wells commented that, if there are no jobs available, then many people's only option is to resort to becoming a hit man — though this may sound terrible.
We are witnessing Costa Rica homicides increase as it has been steadily rising over the past four years, culminating with a figure of 12.6 homicides per 100,000 residents in the last year alone. This rate is still comparatively low when compared to that of Honduras, yet it marks the highest rate of homicides recorded for Costa Rica since at least 1990.
Costa Rica Homicides Increase Due To Low Levels Of Development
In January, the Costa Rica's Association of Professionals in Economic Sciences discovered a direct link between low levels of development and high homicide rates in certain cantons such as Limon.
"It's not the Limon I used to know," said David, a retiree who was visiting the city's central square recently. As Costa Rica homicides increase, he states that "Nowadays, you can't even walk around late at night – it's really unfortunate."