Before Europe entry requirements for Costa Ricans change at the end of 2023, there's never a better time to consider a trip to Germany.
Sure, Costa Rica may have lost to Germany at the World Cup, but now that the intense sport-related rivalry is over, it's time to reconsider why our two countries have had such a strong long-standing relationship.
Germany is a country that's full of history and culture. It's also one of the most visited countries in Europe and the world. If you're looking for an affordable trip to Europe or just want to explore another country, Germany is a great place to start!
Top reasons to visit Germany from Costa Rica in 2023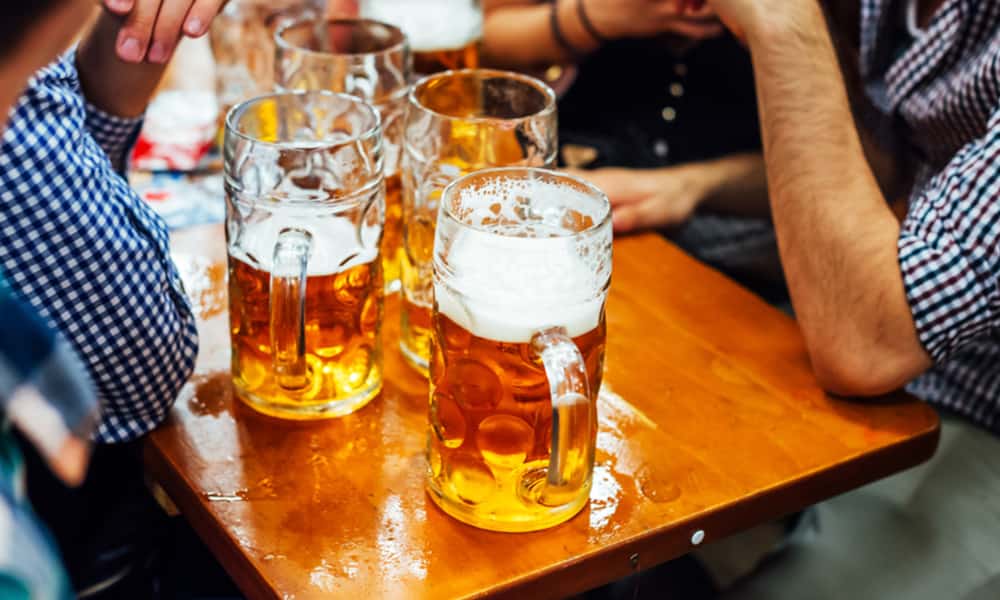 Germany is a beautiful and diverse country, with a great deal to offer visitors as a travel destination. If you're looking for a relaxing trip, Germany will give you the chance to enjoy nature and escape the hustle and bustle of city life.
If you prefer an active vacation, there are plenty of things to see and do in Germany that will keep even the most adventurous traveler busy!
Whether you want to explore stunning natural landscapes, enjoy beer festivals and Oktoberfest celebrations, or learn about Germany's rich culture, this country has something to offer everyone!
1. The beer, wine and spirits are excellent
The Germans know beer. They've gotten so good making it that Germany is home to some of the world's most prestigious breweries and has been dubbed "the land of beer."
You may already be familiar with German breweries such as Spaten and Warsteiner. But what you might not know is that these beers are just the tip of the iceberg. A plethora of local breweries provide great varieties of beer styles and flavors from across Germany.
If you prefer wine over beer then there's no need to worry as Germany is famous for its wines as well! From Riesling to Gewürztraminer and Pinot Noir there are many great white wines available in Germany. For reds; look no further than German Pinot Noir which has been hailed by wine critics worldwide as one of Europe's finest examples of this variety!
2. The enchanting Christmas markets
One reason why Germany has a special place in the heart of many Costa Ricans is their love of Christmas markets, which are held in many towns throughout Germany during winter and holiday seasons.
Some are small and local while others are more sprawling affairs. Many feature local food and drink as well as handmade goods such as jewelry or art pieces.
3. The beautiful Alpine region
The Alps are a mountain range in central Europe, and they're considered to be the highest mountains in Europe with summits that reach over 12,000 feet (3,658 meters).
The Alps are home to many ski resorts where people come from around the world to play in the snow during winter. In summer, hikers flock here because of its beautiful scenery which is green due to thick forests and alpine meadows full of wildflowers.
4. Art museums and architecture in Germany are amazing!
If you're interested in art and architecture, Germany should be a top destination for you. Famous world-class museums and landmarks can be found throughout the country.
Some of these are UNESCO World Heritage Sites as well, such as Berlin's Pergamon Museum that houses the world's largest collection of ancient Greek artifacts, or Cologne Cathedral which is considered one of Europe's finest Gothic churches.
5. Oktoberfest, the world 's largest folk festival
Because this country knows beers so well, there are many festivals and events throughout the year dedicated to sampling various types of Germany's famous beverage. These of course include the famous Oktoberfest in Munich.
Oktoberfest takes place annually in Munich, Bavaria, Germany, running from late September to the first weekend in October. It is a sixteen-day folk festival which attracts millions of visitors from around the world during its run. More than 6 million people come to Oktoberfest every year, and it generates over €800 million ($917 million) for the city's economy.
Oktoberfest typically begins with ceremonial keg tapping by the mayor of Munich on the first day of opening. The festivities are accompanied by live performances of traditional Bavarian music and dance groups. A variety of vendors serve food on site, including the famous local bratwurst sausages!
One of Europe's biggest parties, you can try over 200 different beers from all over the world while listening to live music and watching traditional Bavarian dancing (and eating pretzels!).
If you prefer smaller-scale events with more intimate crowds, there are hundreds of other beer festivals throughout Germany during the year!
6. Berlin, one of the most artistic cities in Europe
Berlin is the capital of Germany and one of the most visited cities in Europe. The city has a long history, dating back to the 11th century, when it was established as a small fishing village on the banks of the river Spree. Berlin today is known for being a progressive city with rich culture and art museums.
In addition to its historic landmarks like Brandenburg Gate, Reichstag Building or TV Tower (Fernsehturm), Berlin offers plenty of modern attractions such as Berlin Wall Memorial or Checkpoint Charlie Museum that provide an insight into Germany's recent past.
With flights between Germany and Costa Rica operating on a regular basis, there's no reason not to visit Berlin and the rest of the country on your next vacation.