Costa Rica confirmed 17 new known cases of coronavirus on Sunday, the Health Ministry announced.
That brings Costa Rica's total to 134 confirmed cases, of which 130 remain active. Two people have died and two others recovered after contracting COVID-19.
Sunday's figures include the first known case of COVID-19 in Puntarenas province. The infected person, who resides in the canton of San Vito, means there are now confirmed cases in all seven of Costa Rica's provinces.
Here is a breakdown of known cases at the canton level: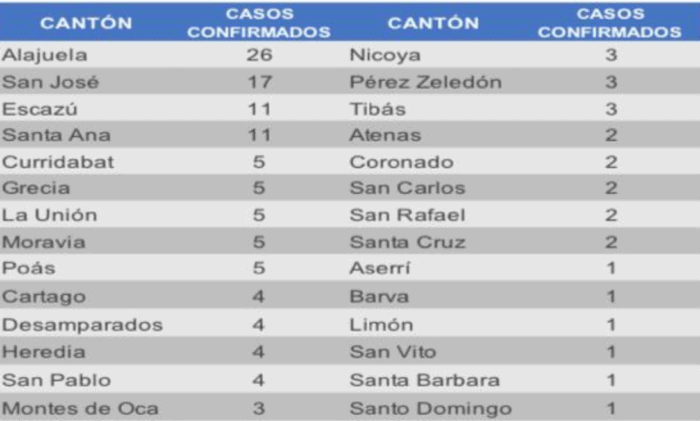 If you believe you may have contracted COVID-19 or have questions regarding the coronavirus, you can contact Costa Rican health authorities by dialing 1322.