Monday, popular reality television show "The Bachelor" aired an episode from Costa Rica, setting aside petty drama to expose the country's issues with roadway safety.
We're just kidding.
Predictably, lead Peter Weber — and the female contestants vying for his love — adored Costa Rica. The group visited La Fortuna, staying at the upscale Springs Resort & Spa, and dates included a helicopter tour of Arenal Volcano and photoshoots at La Fortuna Waterfall.
But Pilot Pete didn't walk away from the experience unscathed. The show's lead required 22 stitches at a San José area hospital after he was attacked by a puma smashed his head against a golf cart and sliced up his own forehead with the wine glass he was holding.
There's even security camera footage of the event: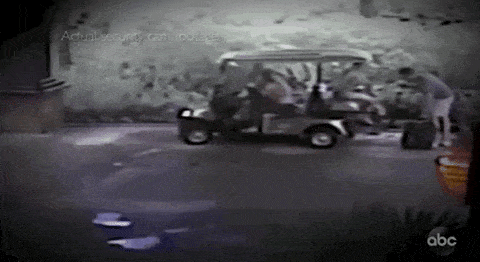 But, to quote Pilot Pete, "we're in Costa Rica, so I'm not going to let this get me down." And he didn't, valiantly overcoming the incident to endure the struggle of several attractive women fawning over his body personality.
Aside from the minor medical emergency, Monday night's drama also included:
A contestant accusing another of abusing drugs and alcohol.
A contestant claiming she was ostracized in high school, a claim immediately proven false on Twitter by many of her former classmates.
A contestant "winning a date" to be on the cover of Cosmo, only to have the magazine change its mind after discovering the woman had previously modeled in "White Lives Matter" attire.
Through it all, Costa Rica itself was portrayed quite positively. Peter introduced the country as "a place with lush jungles, with active volcanoes, and majestic waterfalls," and the producers leaned into panoramic views of the Arenal area. 
The episode ended with a significant amount of crying and (beeped) swearing, a rose ceremony, and the realization that Costa Rica's volcanic soil is perfect both for growing coffee and for producing a three-hour TV special packed with juvenile drama.
Now that is Pura Vida.