Costa Rica — explored by Columbus — literally translates to "The Rich Coast."
Costa Rica is one of the most exotic tourist destinations available to a variety of potential visitors from the United States. Even more, it's home to some of the most amazing animals that can be found in the world! That is why I can boldly state that Costa Rica is the most obvious destination for an animal vacation. The service industry in this region is booming as well, considering that the country is so popular among those who like animal adventure vacations. After all, you could even immerse yourself in wildlife at your hotel in Costa Rica, and I am going to provide you with some information about these spots.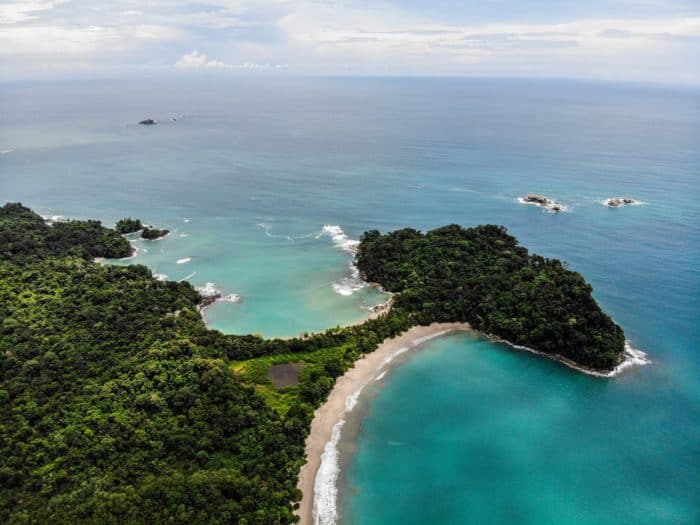 Si Como No Resort & Wildlife Refuge
A perfect resort for any type of visitor – either a family with kids, a party of college students, or single people. The hotel itself is relatively small, with only 58 rooms, but it makes up with its amenities. After all, it features two pools, two restaurants, and a movie theater. However, those seeking animal adventure vacations won't be disappointed – the hotel is located literary near a wildlife refuge that hosts lots of exotic animals. For example, you may have seen crocodiles or turtles online, but you will be able to observe these animals for real if you just cross the street! Even more, the refuge has various birds, butterflies, and other examples of endangered wildlife. You can easily begin writing a whole essay about this wildlife refuge.
Monteverde Lodge and Gardens
Monteverde is a unique ecosystem of its own and heaven for anyone who likes birds! The region is very diverse in terms of wildlife and could even help students with their ecology education. After all, Monteverde has more than 5,000 species of moths, 2,500 species of plants, and more than 400 species of birds.
Monteverde Lodge and Gardens is located minutes from the cloud forest. The hotel itself is authentic but with modern service. For example, while having 28 rooms, all of the territory has access to the wireless internet, so you can be online the whole time staying at the lodge. The bar serves creative cocktails, and the cuisine is like a Costa Rican grandmother would cook for her children, if she were a professional chef. Anyway, the close proximity of the unique cloud forest is probably the best attraction for anyone interested in observing the wildlife. The hotel recognizes this and provides you with an opportunity to enjoy the sounds of the forest even while resting at the lounge. So, you could easily name Monteverde Lodge and Gardens as a hotel with animals.
Hotel Fiesta
Now, this is a little different from the previous entries in my list. The reason is rather simple – Hotel Fiesta is an "animal vacation" but for those who like undersea wildlife. This resort is more of a traditional one, being an all-inclusive and located at the beach. So, I am writing about it and could even provide a whole essay, because I'm more of the couch potato person who enjoys occasional action. The list of features in this hotel is so vast that you need to find essay writing service with experts to list them all.  This sort of vacation is quite rare for a beach country like Costa Rica, mainly because of the preservation and conservation laws. However, you will be able to enjoy wildlife with the scuba diving service as well as sailing and waterskiing.
Lapa Rios Ecolodge Osa Peninsula
This is yet another gem of Costa Rica, although a well-hidden one. The reason is simple – the region is not easy to reach, although some might find is as an advantage. Still, Lapa Rios Ecolodge is an example of how you make an original luxury eco-lodge. Located in the remote region of the coastal rainforests of the Osa Peninsula, it is a complex of bungalows that provide the visitors with amazing animal vacation, as opening the doors leads directly to the wildlife!
Bahia Turquesa Residences
The final entry in my list is located in close proximity to a fishing village in Playa del Coco, Guanacaste. As you can expect, this particular resort is yet another destination for those who desire animal adventure vacations. Every room in the hotel has a patio and a terrace. So, a visitor will be able to literary walk on the balcony to witness the nature and wildlife of Costa Rica. While being a relatively simple resort in terms of accommodations that have the standard set of features, it is located both near the village and forest. Therefore, any visitor will be able to enjoy the pleasures of civilization and combine them with the observation of native wildlife.
Conclusion: Resorts with animals in Costa Rica
Costa Rica is one of the most diverse locations in the world when it comes to wildlife. A significant part of its territory can be considered as a national park, as the biodiversity of the country is protected on the national level. That is why it is a natural destination for those who wish for an animal vacation. My list of hotels and resorts is specifically crafted for those people who want to experience the wildlife of the country to the fullest. My options are perfect for both people who want to venture into the wild and those who like to see the wildlife from afar, so … enjoy!
This story is sponsored content, and the views expressed within it do not reflect endorsements by The Tico Times.