Earlier this year, the Costa Rican Tourism Board (ICT) launched "Only the Essentials," a worldwide tourism campaign meant to brand the country as "an opportunity to connect with the essence of life: nature, well-being, culture and adventure." 
Tourism is "one of the main engines of the country's economy," ICT says, comprising an estimated 8.2% of Costa Rica's gross domestic product (GDP) and creating 9% of its jobs.
Much of that tourism comes from the U.S. and Canada. During the first half of 2019, 65% of all tourists arriving via air travel came from those two countries. 
María Amalia Revelo, the Tourism Minister, said she projects a 5% total increase in visitors to Costa Rica in 2019 compared to 2018.
Here's how Costa Rica marketed itself in cities across the world, according to Casa Presidencial.
Costa Rica in the US and Canada
The "Only the Essentials" campaign targeted major cities in the United States and Canada with billboards, bus and subway advertising, and a television commercial.
In New York City, a pop-up interactive installation allowed people to experience the Costa Rican rainforest in Brookfield Place (the World Financial Center).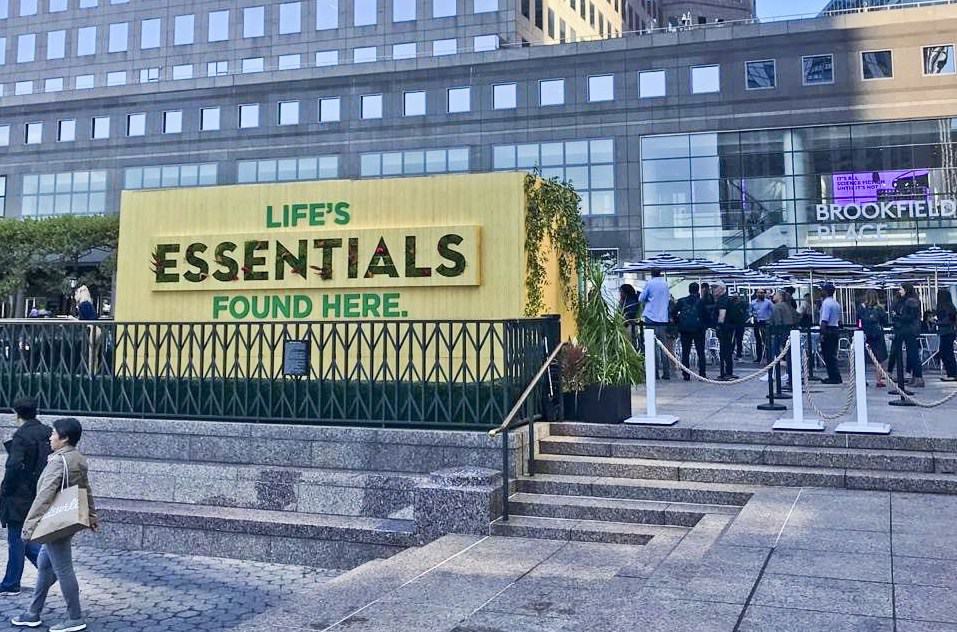 On International Coffee Day in October, bicycles designed to look like painted oxcarts provided free coffee to New Yorkers.
Costa Rica in Europe
Costa Rica's advertising presence in Europe was slightly more eclectic.
In England, Costa Rica partnered with the Eden Project — an ecological tourist attraction in Cornwall — to launch an exhibit of orchids.
During Fashion Week in Madrid, the "Pura Vida 2020" collection was inspired by Costa Rica's biodiversity and highlighted by accessories made by Tico artisans.
In France, more than 350 electric vehicles have been retrofitted to highlight Costa Rica's biodiversity.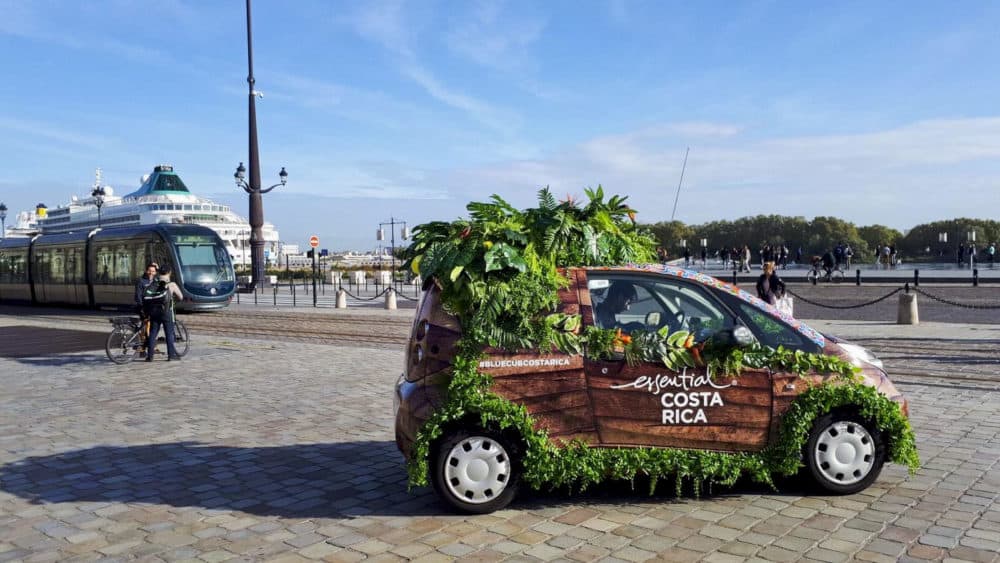 And in Germany, ICT partnered with sportswear brand Salomon to offer in-store ads and raffle a trip to Costa Rica.