When you procrastinate, there is often a cost. While it might appear in the short run, that you are saving money; delaying important work can cost you much more in the long run.
Who can argue that putting off fixing the roof for another year saves money today? Maybe the roof will last another year, you rationalize. Maybe the leaks won't get any worse and if you wait, you will have time to save money to do the work the following year. But then the rains come and your roof leaks and causes damage to your ceilings, walls and even damages your wood floors. In the end, putting off fixing your roof cost you far more … and you find yourself in a worse financial situation than before.
We all put things off at times, sometimes repeatedly. One of the areas where many of us procrastinate is with our dental care. It often starts with skipping routine dental visits —those twice-a-year appointments for an examination and having your teeth cleaned. Maybe you were too busy, or the paycheck was stretched a little too far. And how bad could it be to skip a single examination when your teeth are healthy?
Over time, one of your teeth may cause a little pain. But it's not enough to motivate you to pick up the phone and make an appointment. But when the pain becomes severe, you choose to go the dentist. The sad truth is that you will now face the increased cost for emergency dental care. Additionally, what was a small problem that might have been fixed with a filling, is now a major problem that may require a root canal. Worse yet, the problem could cause an infection which might result in bone loss.
By postponing your care, you put your health and risk. In the end, your risk will cost you far more in lost time, money and physical pain. A problem that would have required a simple and inexpensive solution if treated in time has become a more complex dental procedure that will also cost far more.
The good news is that dental care in Costa Rica is affordable and easy.  Hundreds and even thousands of American and Canadian patients come to Costa Rica every month for affordable, inexpensive dental implants, crowns, bridges and All on 4 dental implants treatments. If you've procrastinated and now find yourself in need of serious dental care, now is the time to take care of your dental health.
We know that life is complex and you can't always solve things immediately when there's not enough time or money. That's where we can help. We promise that if you take action today, the solution will be as inexpensive as it ever will be. Seeking dental care in Costa Rica is one way to make dealing with past procrastination a lot less expensive. But the only way to save money and get your teeth fixed is to take immediate action.
The Costa Rica Dental Implant Institute is here to help. We've helped thousands of patients get connected with the best dental clinics for dental implants in Costa Rica. Visit our website and fill out a form to get a free referral to the best dental implant clinic in Costa Rica. You'll be glad that you did.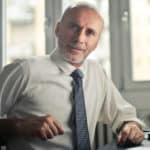 Frank Clemmons works for the Costa Rica Dental Implant Institute.