It's estimated that the number of US consumers with dental insurance is only in the neighborhood of 50%. And many who do have dental insurance do not have full coverage.
Most dental insurance policies are little more than a discount program and do not cover more than $1,500-$2,000 per year. This is enough for basic care like cleanings and fillings, but it won't cover more advanced care like dental implants, crowns or dental surgery.
Studies have shown that those without dental insurance are far more likely to have extractions (teeth pulled) or dentures rather than root canal therapy or dental implants. And those who require full-mouth restorations or treatment for gum disease are less likely to receive the care they need.
In fact, people without dental insurance coverage are far less likely to see a dentist for even routine care and preventative dentistry. Unless these individuals intervene powerfully in favor of their own dental care, they will often face either increasing dental costs due to inadequate care or neglecting their teeth entirely.
Given that the current trend is toward fewer and fewer people being covered by insurance for their dental needs, this potentially means that more and more people are going to be seeking alternatives that are affordable. And one of the primary destinations for excellent dental care at affordable prices is Costa Rica. That's why North Americans are taking note of the fact that by traveling to Costa Rica to get their dental care, they may be able to afford more complex and more costly treatments such as dental implants, dental bridges and crowns or All on Four dental implant solutions.
Even when you include the price of airline tickets and hotels, most patients save money by visiting Costa Rica for dental care. And if you are paying for a family with several members, the savings could be significant even for routine care, especially if you combine your trip to the dentist with a vacation in one of the most popular travel destinations on the planet.
We understand that it may be challenging to do all the research and planning for a trip to Costa Rica for dental care on your own. That is why Costa Rica Dental Guide exists. We do all the leg work involved in checking the qualifications of our recommended dentists. We'll also give you the contact information for our hand-picked dentists so all you have to do is pick up the phone and ask any questions you may have.
We help tens of thousands of dental patients from North America every year by referring them to the best quality and most affordable dental clinics in Costa Rica. Our recommended clinics will provide you with an accurate estimate of the costs for your treatment, and their staff will help you book travel and accommodations. All recommended clinics have doctors and staff that speak fluent English.
Even without dental insurance, we will help you find the best possible and most affordable dental care in Costa Rica. Fill out a form on our home page at CostaRicaDentalGuide.com and we'll do the rest.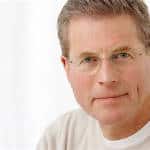 James Madigan is the CEO of CostaRicaDentalGuide.com. Contact them at  care@costaricadentalguide.com