Travel writer Ed Boitano recently spent some time in Costa Rica. He chronicled his experiences at the publication Traveling Boy. 
We're re-publishing his story in three parts so readers of The Tico Times can experience Costa Rica through an outsider's perspective. Read Part 1 here, and read Part 2 here. Part 3 is below. 
* * * *
DID YOU KNOW?

The Little Drummer Boy and US tyrant William Walker: In 1856, U.S. citizen William Walker and his ragtag army of mercenaries attacked Honduras, Nicaragua and later Costa Rica with the intention of creating a slave-holding empire with himself as its president.
With the blessing of US President Franklin Pierce, Walker was successful in Honduras and Nicaragua for a period, then turned his sights on Costa Rica. President Juan Rafael Mora Porras called upon the general population to take up arms and head north to fight against the foreign invader. After routing a contingent of Walker's soldiers at Santa Rosa, Costa Rican troops continued marching north, following Walker's army to the city of Rivas.
The Battle of Rivas was brutal and fierce. Walker's men retreated into a hostel near the town center where they commanded an advantageous firing position. Juan Santamaría, a poor laborer and son of a single mother, had joined the army as a drummer boy. A general suggested that a soldier should advance towards the hostel with a torch and set it on fire.
Juan Santamaría volunteered for the charge, but with the condition that someone would look after his mother if he died. He then advanced and succeeded in setting fire to the hostel but was mortally wounded by the enemy. His heroics were the defining factor in the Costa Rican victory at Rivas.
Walker escaped and eventually returned to Honduras in an attempt to reestablish his control of the region, but he was captured and executed by a firing squad in 1860.
Juan Santamaría, the Little Drummer Boy, is Costa Rica's national hero. You will see monuments, statues and parks named after him throughout the nation. Juan Santamaría Day, a national holiday, is held every April 11 to commemorate his courageous death.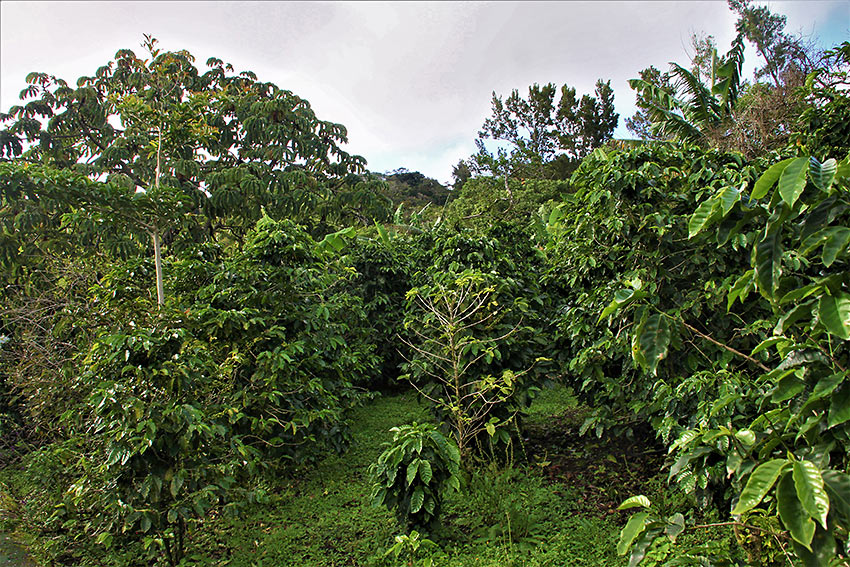 Coffee is King: By the mid-1850s, the main market for high-quality coffee was Britain. The locals drank a watered-down version, saving the best for export — a practice which continues to this day.
Most of the coffee was grown in the Central Plateau and then transported by oxcart to a port city. It was a slow and brutal endeavor, compounded by traveling through rugged hills and valleys, thick jungles and torrential rains. It soon became a high priority to develop an effective transportation route from the Central Plateau to the Atlantic Ocean.
The Costa Rican government contracted US businessman Minor C. Keith to build a railroad from San José to the Caribbean port of Limón. The railroad proved challenging due to inadequate financing, tropical diseases, lack of food and poisonous reptiles along the tracks. As many as 4,000 people, including Keith's three brothers, died during the construction of the first 25 miles of the track.
Having subsequent trouble recruiting Costa Rican laborers, Keith eventually brought in US convicts and indentured Chinese servants, and finally turned to freed slaves from Jamaica.
Keith grew banana fields along the railway's tracks, which provided a source of food for the workers. The railroad was completed in 1890, but Keith was still badly in debt. With the excess bananas, Keith experimented by running a steamboat to New Orleans. The gamble paid off, which resulted in a lucrative banana trade.
He soon established the Tropical Trading and Transport Company to increase banana shipments to foreign destinations. Bananas eventually replaced coffee as the king of exports.
Still short of money, Keith eventually partnered with the United Fruit Company, which became a symbol of an exploitative export economy. This resulted in a major labor dispute between farmers and the United Fruit Company, which eventually led to the formation of effective trade unions in Costa Rica.
WHAT TO EAT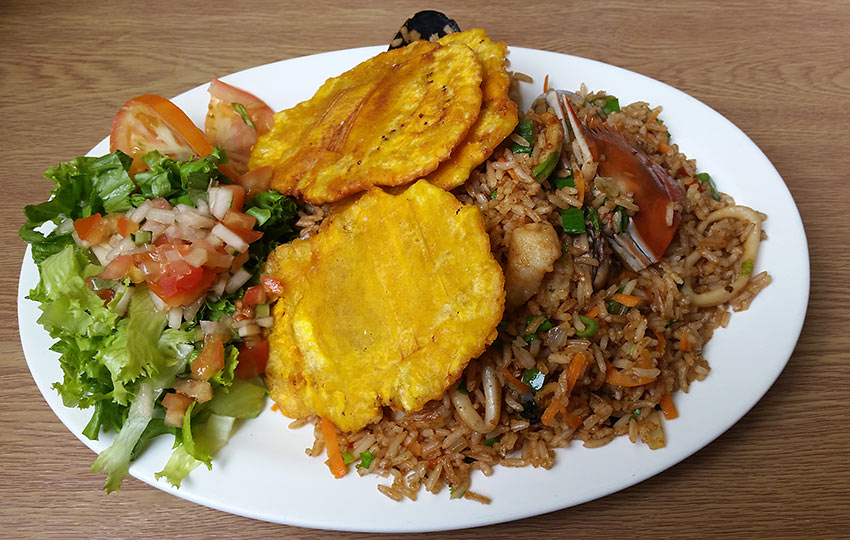 Costa Rican cuisine is primarily a blend of Amerindian, Spanish and African recipes. Dishes such as the tamale and others made of corn are the most representative of its first inhabitants. Spaniards brought many new ingredients to the country, especially spices and domestic animals. In the 19th century, Afro-Caribbeans added a little heat to the flavors, and like the US, each new arriving ethnicity brought their own ancestral recipes along with them.
Salsa: Food is the spice of life, and Ticos prefer their salsas mild and flavorful. The local favorite, Salsa Lizano, is readily available at numerous stores.
Gallo Pinto is the national dish of Costa Rica. It consists of black beans cooked with rice, a few spices and petite pieces of carrots and other vegetables thrown in. It can be topped with an egg and is generally served at breakfast. It's filling, delicious and will vary in every kitchen.
Casados serve as a midday set-meal of rice and black beans, cabbage and tomato salad, fried platanos and your choice of either beef, chicken, pork or fish generally served in a soda — an unpretentious café and a great place to meet Ticos. Casado means "married" or "married man's lunch," for it was first prepared by the wives of workers.
Boca is a snack or appetizer. Examples are bowls of rice and black beans, small salads, pico de gallo, fried pork bellies, plantains, and avocado with tortilla chips. Patacones are twice fried plantains, and a real treat.
Seafood is well represented due to Costa Rica having two coasts, in some areas just 75 miles apart. So there is a bounty of fresh sea bass, red snapper, dorado (mahi mahi), octopus, tilapia and bill fish, prepared any way you prefer. My personal favorite was sea bass, cooked in palm leaves.
Beef: Costa Rica is beef country. It's inexpensive, cut thinly and full of flavor.
Frescos are fruit drinks made with milk or water. The fresh fruits are endless: mangoes, papayas, blackberries and pineapples. If you're lucky, there's also passion and star fruit. Horchata is made with water, rice flour, cinnamon and chan, a seed that is reputedly good for the digestive system.
Beer: Thanks to the early presence of German settlers, Costa Rica has a series of solid lagers, including my favorites, Bavaria and Pilsen. Keep an eye out for the craft beer, Maldita Vida, a deceptively smooth stout with 9.8% alcohol content. Many tourists are surprised to find themselves a bit tipsy after a downing a few.
In 2017, National Geographic magazine proclaimed Costa Rica as the happiest country in the world.
Their article included these words: "Costa Ricans enjoy the pleasure of living daily life to the fullest in a place that mitigates stress and maximizes joy."
It sounds like Pura Vida to me.
— A Seattle native, Ed Boitano has devoted 30-years of his life to writing about travel.