Costa Rica's Judicial Investigation Police (OIJ) are searching for Charlie Edward Hughes, a U.S. citizen who went missing earlier in August.
OIJ says Hughes, 62, disappeared on Aug. 3 in Puerto Jiménez, Puntarenas.
Hughes's family told Fox 13 News that Charlie had travelled to Costa Rica "to visit a man he'd recently met on his first trip to the Central American country."
Fox 13 News reports the family is working with the FBI and a missing persons organization to locate Hughes.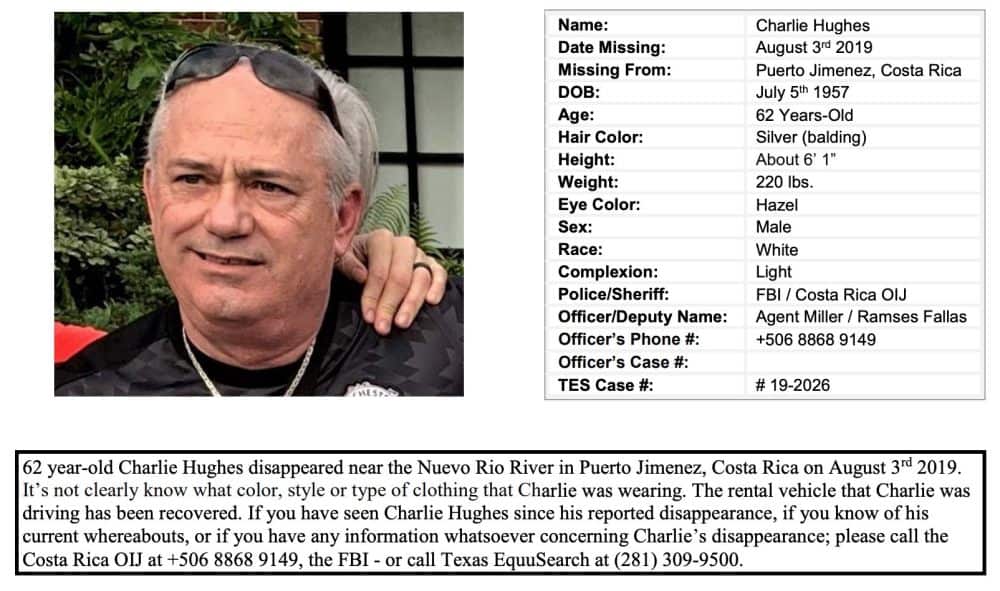 OIJ asks anyone with information to call their confidential hotline at 800-8000645 or contact them via WhatsApp at 8-8000645.
This story was updated on Aug. 26 with the Texas EquuSearch flyer screenshot.