The National Emergency Commission (CNE) on Monday issued a yellow alert for much of the country, citing heavy rains and soil saturation.
Costa Ricans should expect rains to persist throughout the week as the Intertropical Convergence Zone remains active over the country, generating "very unstable conditions," according to the National Meteorological Institute (IMN).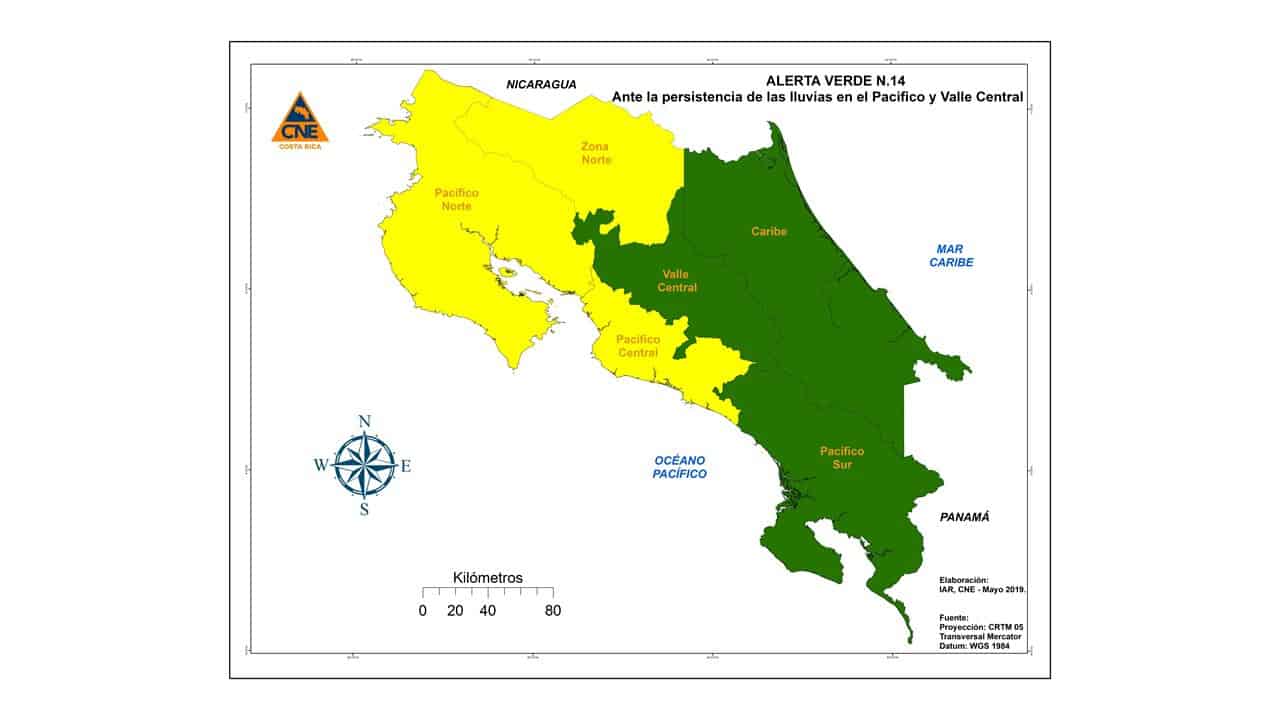 IMN discredited social-media posts which purported a hurricane would make landfall in Costa Rica on Thursday.
"Please DO NOT BELIEVE messages, news or videos in relation to which a hurricane or typhoon will affect the country this week, since it is information that does not correspond to the current situation or to our geographical region," IMN said on its Facebook page.
CNE reminded the public to follow official channels for accurate, up-to-date information. You can follow them on Facebook here.
The IMN's latest weather warning, published Tuesday morning, warns drivers to take caution when driving Route 2 by Cerro de la Muerte due to reduced visibility, Route 27 due to rainfall, and Route 32 due to the risk of landslides.
IMN issued the following instructions to the general public:
Take caution in areas vulnerable to flooding due to sewer saturation or due to increased flow in rivers and streams.
Take caution in regions prone to landslides because soil saturation will continue.
Shelter in a safe place in case of thunderstorms or strong gusts of wind near storm clouds. Be alert for possible falling branches and power lines.