Tico Times #TBT: Mid-1920s Costa Rican air mail postage stamp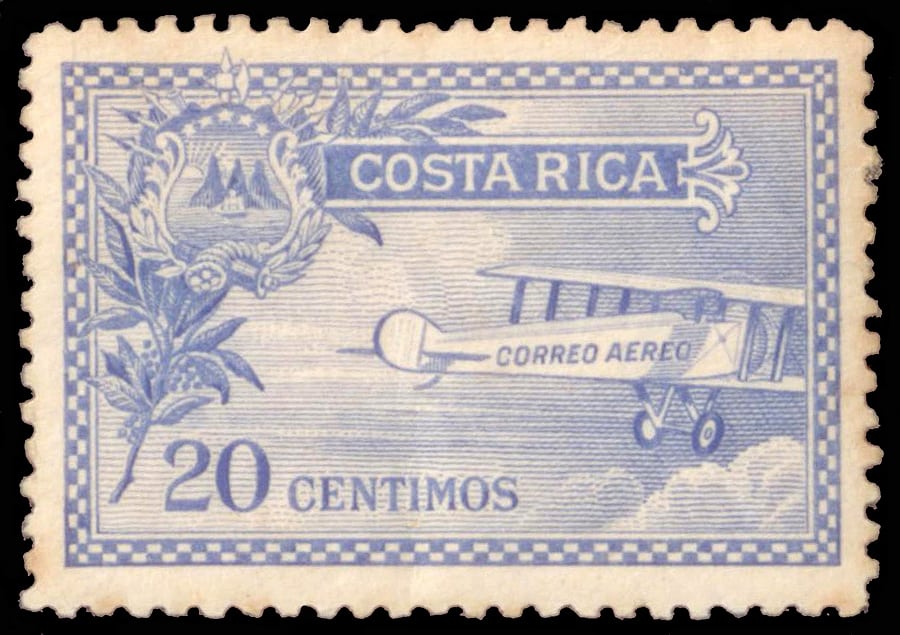 The first commercial flight in Costa Rica occurred on December 29, 1928, when a Pan American airplane landed in La Sabana.
Over the following decades, the aviation industry expanded. In 1932, the first Costa Rican airline took flight. Named Empresa Nacional de transporte Aéreo (E.N.T.A), it flew between Limón, San Isidro del General, Puntarenas and Liberia.
By 1934, the government had declared aviation in the public interest, and the International Airport at La Sabana was officially inaugurated in 1940.
The featured photograph shows a mid-1920s postal stamp for air mail in Costa Rica.
Read more about the history of aviation in Costa Rica here.
---
This story was made possible thanks to The Tico Times 5% Club. If only 5 percent of our readers donated at least $5 a month, we'd have our operating costs covered and could focus on bringing you more original reporting from around Costa Rica. We work hard to keep our reporting independent and groundbreaking, but we can only do it with your help. Join The Tico Times 5% Club and help make stories like this one possible.
Support the Tico Times
You may be interested