About 30 indigenous leaders, friends and family of Sergio Rojas gathered in the indigenous Bribrí community of Shiroles, about 20 km west of Puerto Viejo, to commemorate Rojas's life and struggle on Friday night.
Some had known him since he was a teenager, while others had never met him, but they were all there to commemorate his fight to protect indigenous rights and land in Costa Rica.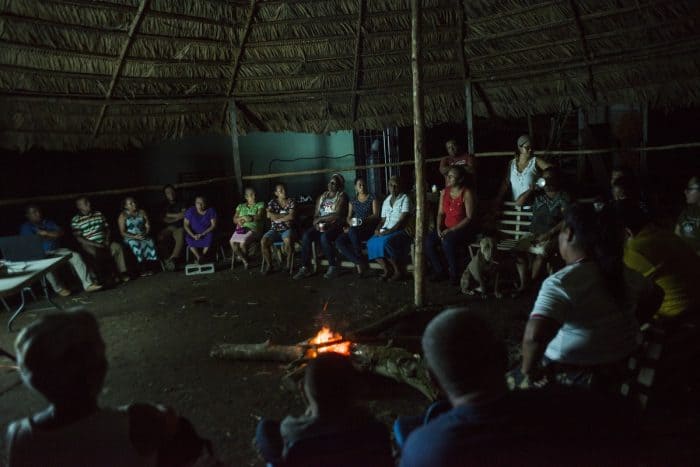 "In a lot of negotiations and proposals, [Rojas] said he'd defend his rights and that the Bribrí aren't afraid of anything," said Faustina Torres, an organizer of the event and president of the Association of Indigenous Women of Talamanca (ACOMUITA). "He said if he had to die to defend our rights, he would.
"And he fulfilled his mandate."
Rojas was shot to death at his home on March 18. While the murder of the outspoken leader is still under investigation, Rojas had survived a previous assassination attempt. Torres and other members of the Bribrí community say they have no doubt his work led to his death.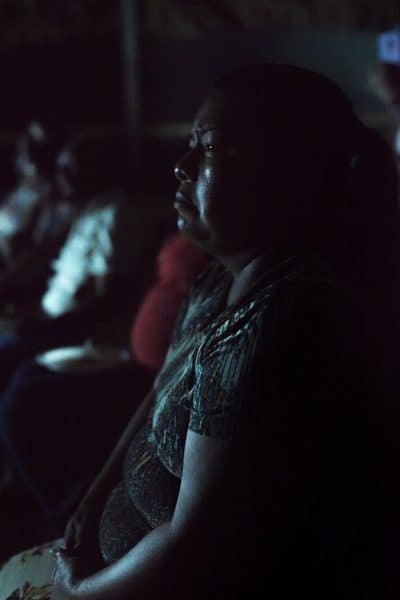 Torres also states that negligence on behalf of the state led to Rojas's death. A 1977 law returned large areas of land to indigenous Costa Ricans, but it did not compensate non-indigenous people who were occupying the land. Since then, there have been clashes of violence as non-indigenous Costa Ricans have fought to retake the land.
"There's a law that has to be implemented, and it hasn't been implemented because they're negligent," Torres said. "It's negligence on behalf of the government."
The Deputy Minister of Foreign Affairs has invited the Inter-American Commission on Human Rights (IACHR) to visit indigenous territories and follow up on precautionary measures the IAHCR recommended the Costa Rican government take to defend indigenous communities.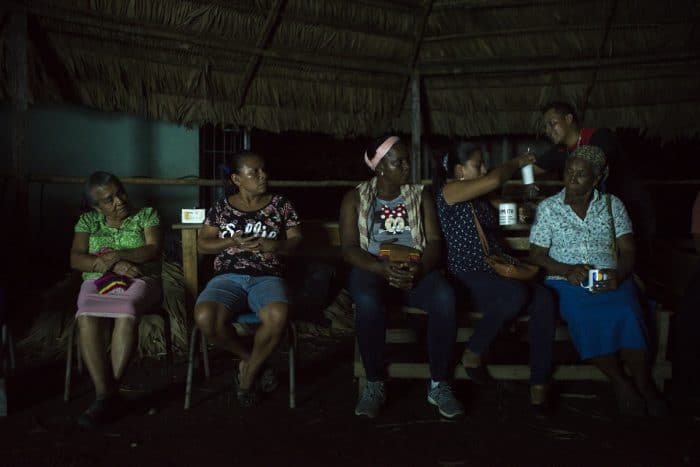 An estimated 85 percent of land allocated to indigenous Costa Ricans is now in the hands of non-indigenous people.
"One of the things we can't keep allowing is the bloodshed of people who fought for what was ours," said Marina López, a member of ACOMUITA who helped organize the memorial. "They want to tell us that we have to have our heads down one more time. But this is teaching us that we're stronger now, that we have more courage to keep fighting."
Both Torres and López say their priority is justice for Rojas's murder.
After that, they say they will consult with their elders and try to organize with other indigenous communities around Costa Rica to bring their struggle to the forefront of the national conversation.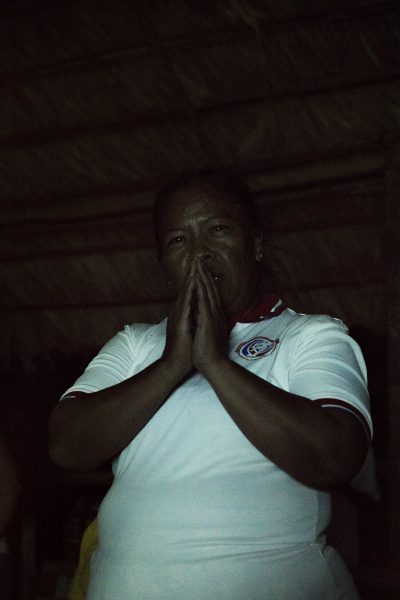 "An indigenous leader who fights from wherever, in this country or anywhere in the world, doesn't just fight for them, but for every indigenous community and territory in the world," Torres said. "The indigenous community has to react and keep defending our lands. They took his life for something that's ours, and it's so unjust.
"We're going to ask for justice."
Torres met Rojas a few times, and Rojas was supposed to visit Torres' town to discuss land rights last week, but the meeting never happened. López, on the other hand, knew Rojas since he was a teenager. She said he was always a leader and had a gift for understanding law.
"He was a great leader and a great defender of his people," López said. "Even if he was hungry, with no money, he was on the forefront of the fight.
"He never lowered his head for anything."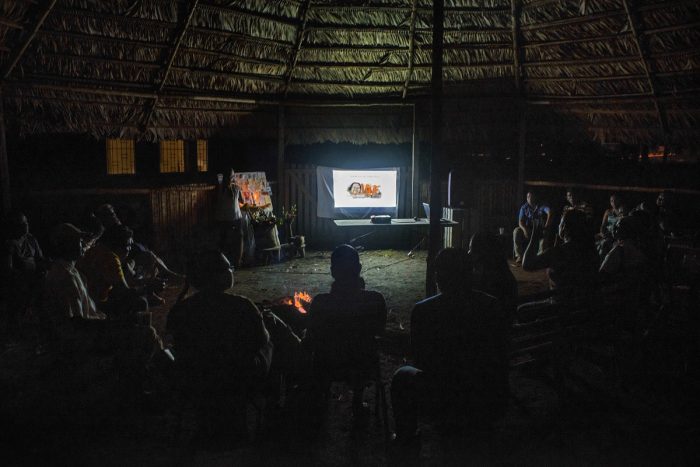 ---
This story was made possible thanks to The Tico Times 5% Club. If only 5 percent of our readers donated at least $5 a month, we'd have our operating costs covered and could focus on bringing you more original reporting from around Costa Rica. We work hard to keep our reporting independent and groundbreaking, but we can only do it with your help. Join The Tico Times 5% Club and help make stories like this one possible.
Support the Tico Times