JumpStart camps led by Peace Corps Volunteers (PCVs) have officially begun all throughout Costa Rica. These intensive four-week English camps provide children from low-income areas the opportunity to learn with their peers before starting high school, and provide hands-on training to public-school teachers.
According to the organization, Amigos of Costa Rica:
"Due to lack of resources, 45 percent of public elementary schools in Costa Rica do not offer English classes. This represents a serious disadvantage for kids who graduate from elementary schools that do not teach English to high schools where students have had English lessons through their first six years of education."
Here are some Peace Corps Volunteer-led JumpStart camps in action.
From PCVs Laura and Christian's Camp:
Pictured below we see high school volunteer, Andres, teaching the students how to plan for success and create goals using the SMART goals approach. As a former JumpStart participant, Andres expressed the importance of working hard and having goals since it has led him to find and pursue a career where he can further develop his English skills.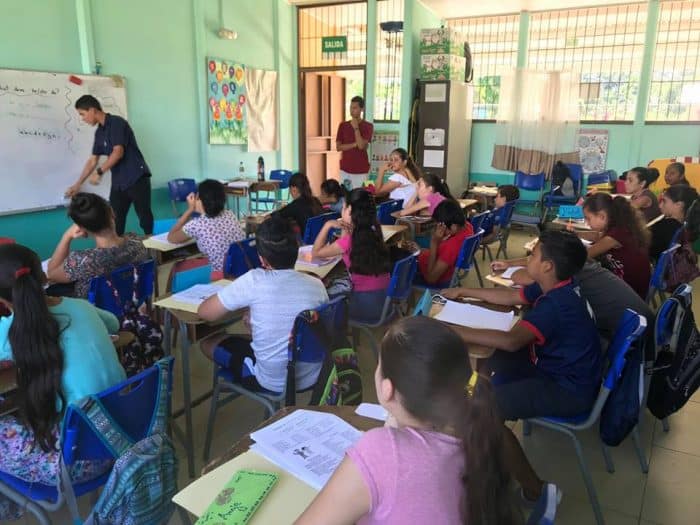 From PCV Laffon's Camp:
Many camps rely on community volunteers to help them cook for the participants. Thank you to all the volunteers (in and outside of Peace Corps Costa Rica) that help make this camp.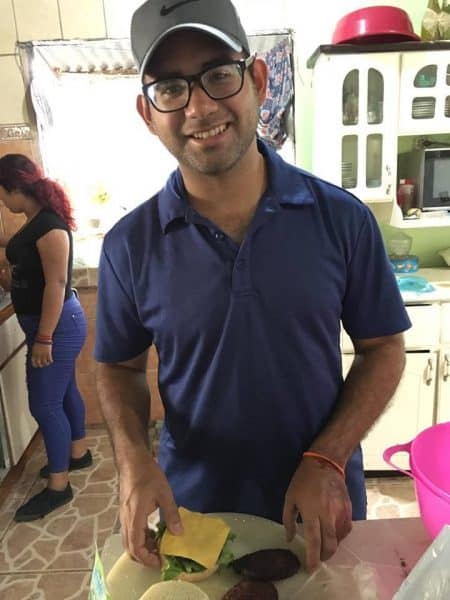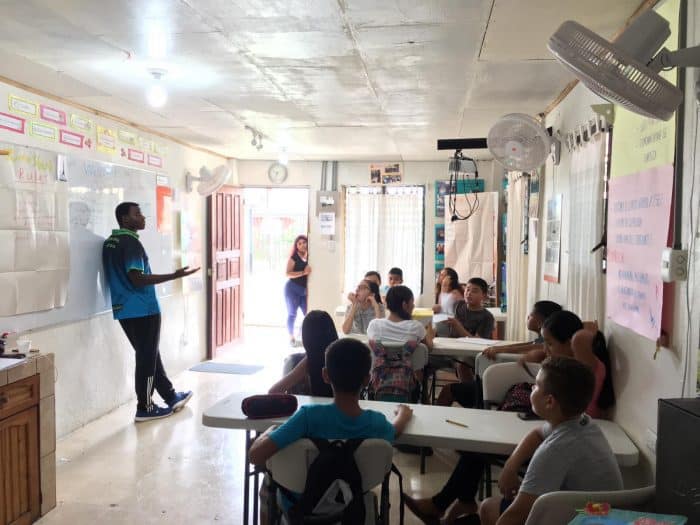 PCV Georgina's Camp: Pictured below, PCV Georgina, along with help from PCVs Ethan and Susan. They work with a group of 5th and 6th graders for Jumpstart English intensive sessions while having fun.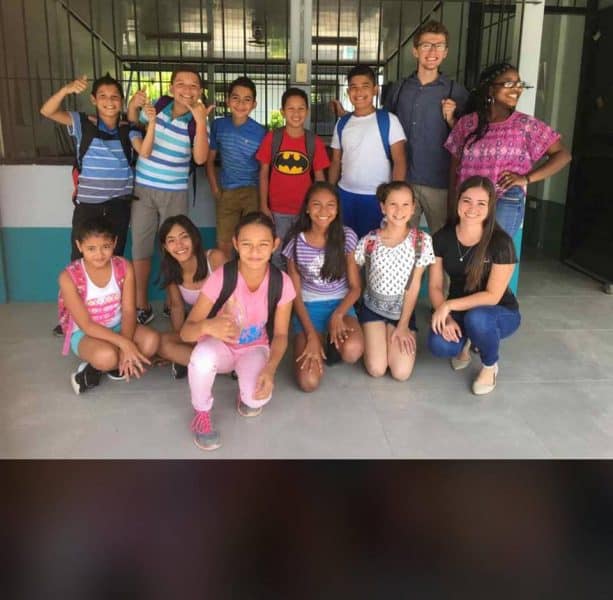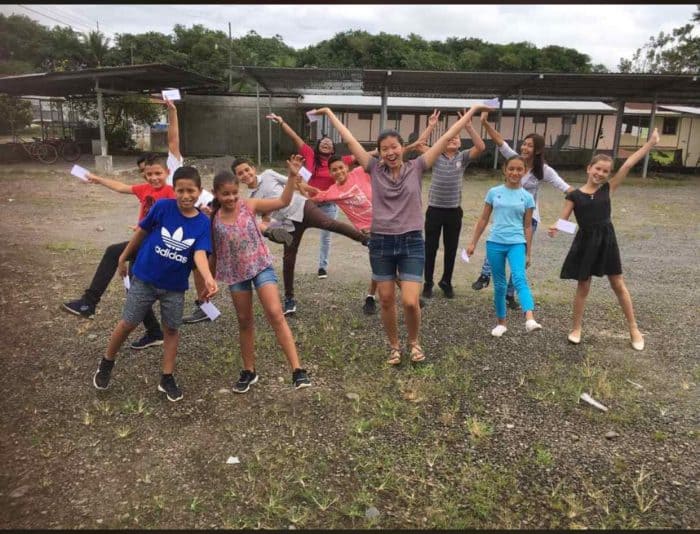 ---
The Peace Corps photo series in The Tico Times Costa Rica Changemakers section is sponsored by the Costa Rica USA Foundation for Cooperation (CRUSA), a proud financial supporter of Peace Corps Volunteer projects nationwide. Learn more here. To donate to support the Peace Corps Costa Rica, visit the official donation page. Volunteers' last names and community names are withheld from these publications, per Peace Corps policy.
Connect with the Peace Corps Costa Rica on Facebook, Instagram or Twitter.