Santa Teresa de Cóbano is one of my favorite spots on earth.
It's a great mix between jungle and ocean with green to blue waters. There are great waves and surfing conditions. It's surrounded by nature, too. Don't get scared if you wake up to the sound of howler monkeys.  If you are planning on visiting, make sure you leave everything where you found it and have a great time.
Sunny season (November to April or so) is the best time to go to Santa Teresa, but if you don't mind the rain, this could be the best beach to visit during the rainy season. The heavy rains come hand-in-hand with bigger swells – and one of the beauties of Costa Rica is that you'll always get some sunshine, no matter the season.
It might rain heavily for a few days, but there are always breaks that deliver an incredibly beautiful day. They say that the early bird gets the worm, and it's true when it comes to nice weather in the rainy season.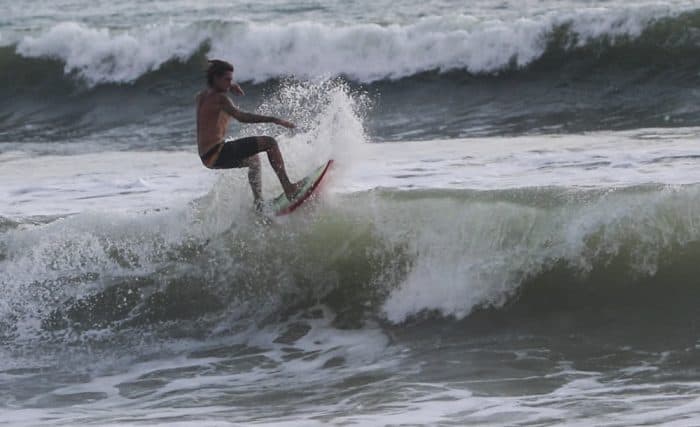 The morning session delivers glassy conditions and when the trade winds hit, you can find perfect offshore conditions and waves with wide-open sections. They are conditions you dream of and ones that others have never even witnessed. These days made me fall in love with this spot. If the offshore is on, the surf is on at any moment of the day.
This doesn't mean you won't be able to surf with onshore winds – you just have to wait for the right time.
There are several spots that you can check out and see if the conditions are right for you.  Playa Carmen, Santa Teresa, Banana Beach, Brunela, and Hermosa are the most mainstream spots. High tide is the best time to surf it, but things can always change from day to day, and the seasons will affect this as well.
On my last surf trip, I surfed Brunela, in front of the Selina hostel, and I had a blast with a right-hand peak that I had almost to myself.
Banana Beach and Santa Teresa also bring me good memories of open-faced waves with a slight offshore as the cherry on top. A sunset session at Hermosa is always a great option not only for the surfers but for those sunset lovers as well. If you get to know the locals and the surfing community, they might show you a couple of secret spots in the surrounding area.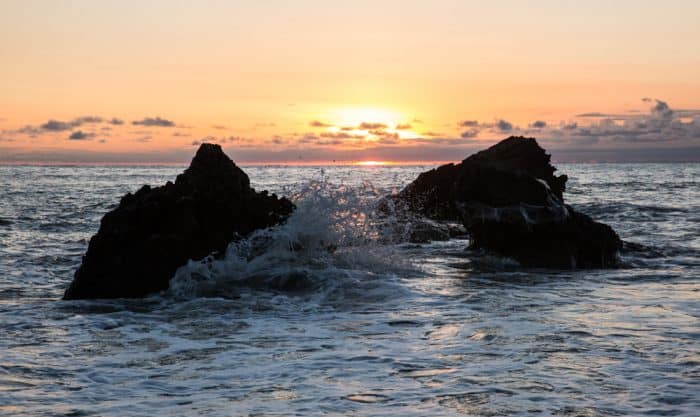 There are plenty of surf shops with all kinds of boards you can rent or buy – so if you are worried about flying your boards and all the potential mistreatment, then worry not. You will be able to find local and international brands and a diverse price range for new and used boards. There's also apparel, gear and cool gadgets like GoPro mounts.
If you have never surfed in your life, Santa Teresa is a solid option as a place to learn. You will be able to find surf camps and several surf shops that offer lessons and rental equipment. When it comes to the surf lessons, you might end up learning with a local legend or a local champion. Listen to what they have to say: if someone knows how the ocean works there, it's them.
If you're in town on a Thursday night then you will be able to attend the reggae night at La Lora Amarilla. During the busiest parts of the year, especially on Christmas and New Years, there are plenty of nightlife options. If you like to party with a local and international crowd, this is the place to be. Costa Ricans are always down for a party, especially during the last month of the year.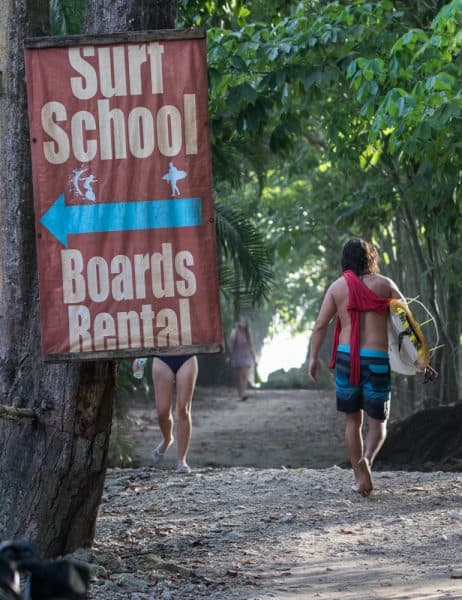 Getting there is an adventure that requires a car or bus with the option of a ferry ride. If you decide to drive the whole way from San Jose, you will be facing about 320 km of road.
The 17-kilometer ferry ride will cut that distance in half.
Renting a Car and Driving the full way can be fun – once. You get to cross the Río Tempisque on the now-ironic Puente de la Amistad. It translates to "Friendship Bridge," and was financed by the Taiwanese government before Costa Rica severed diplomatic ties with them a few years later. The deal, made to strengthen ties with China under Oscar Arias's second term, included the 35,175-seat national stadium, completely financed and built by China.
It was easy bait for a soccer nation.
If you skip the bridge and take the ferry, the driver will get to relax and lie back for about one hour. Book your ticket online to guarantee yourself a spot. If not, make sure you arrive early since the ferry can get crowded.
Roads have improved slightly, but there are still a lot of bumpy dirt roads along the way. Once you get there, it's like a tropical Mad Max scene. Locals and tourists with face masks ride around on motorcycles and quads, kicking up dust everywhere they go.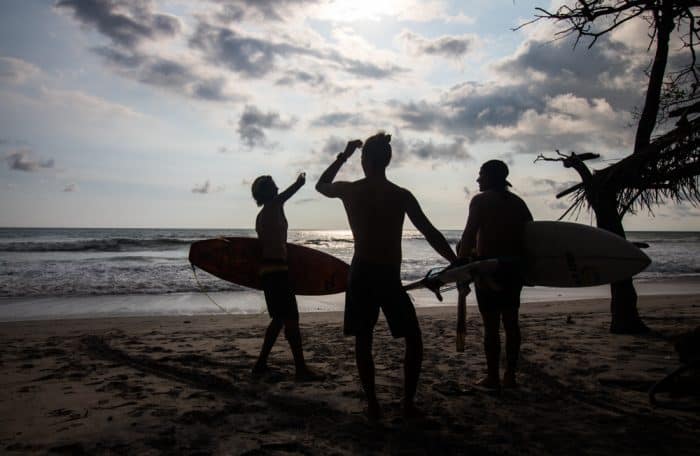 The whole town is on a long stretch of road that has several entrances to the beach. Vehicles come in handy to go back and forth, and renting a bike is always a great option for those willing to sweat.
Santa Teresa is a small melting pot of people from all over the world who loved the place and decided to stay. It's definitely in the top five places in Costa Rica I'd relocate to.
Montezuma and Malpaís are close by and the supermarkets have lots of local and international products. There are also great restaurants if you don't feel like cooking. Tacos are a mandatory stop for me.
The Taco Corner has affordable tacos, burgers, fries and sides. I always have a falafel taco, some chili fries and the occasional jalapeño poppers. Careful, they're hot and I've burned my mouth a few times due to a lack of patience and a fierce post-surf appetite. I might get a chicken burrito or a fish taco after that.
Just kidding. Or am I?
Till next time – see you in the water.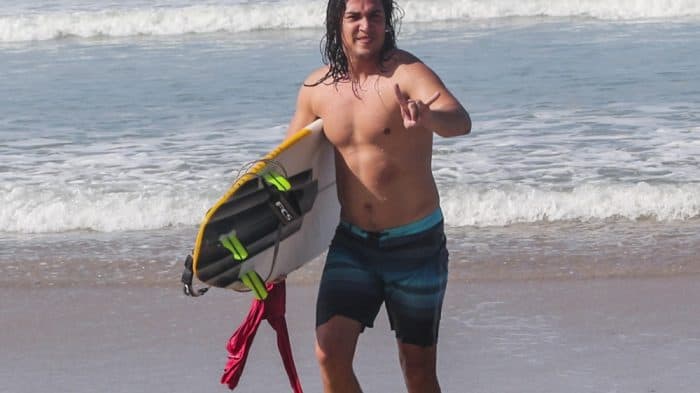 ---
This story was part of The Tico Times Deep Dive Santa Teresa series. Click here for more stories from Santa Teresa.
Thanks for reading The Tico Times. We strive to keep you up to date about everything that's been happening in Costa Rica. We work hard to keep our reporting independent and groundbreaking, but we need your help.The Tico Times is partly funded by you and every little bit helps. If all our readers chipped in a buck a month we'd be set for years.
Support the Tico Times