Coral reefs are known as the rainforests of the sea for their extraordinary biodiversity.
These breathtaking underwater structures are created by a legion of tiny mega builders called coral polyps, small invertebrate animals with flagellating tentacles. Each coral colony is formed by interconnected polyps, all clones of each other, that secrete calcium carbonate to produce the beautiful white rock-like skeletons that lies beneath them.
Corals are ancient, they have been in the oceans for almost 500 million years. Fifty million years ago, these marine organisms started banding together to form coral reefs.
Once a coral settles down on a rock, it adheres to it by building a floor where it creates another polyp identical to itself. Then, it extracts calcium carbonate from seawater to create a hard limestone wall around the new polyp, this tiny enclosure is known as the limestone skeleton that protects the polyp's body.
This process is replicated over and over again by every single coral. Eventually there are thousands or millions of individual corals and the massive wonders of the marine environment known as coral reefs are born.
At some point during their lives, 25 percent of all marine species rely on coral reefs for food, shelter and breeding.
Coral reefs are also beneficial to millions of people, as they provide food, medicine, protection from storms, and boost fishing and tourism industries.
"Without coral reefs we will lose a lot of our biodiversity," said Joanie Kleypas, a marine ecologist and geologist and the project leader of Raising Coral Costa Rica, a conservation project seeking to restore Costa Rica's coral reefs. "Corals reefs produce calcium carbonate that allows them to build strong structures that protect not only marine species, but our coastlines and allow other ecosystems such as mangroves to grow and survive."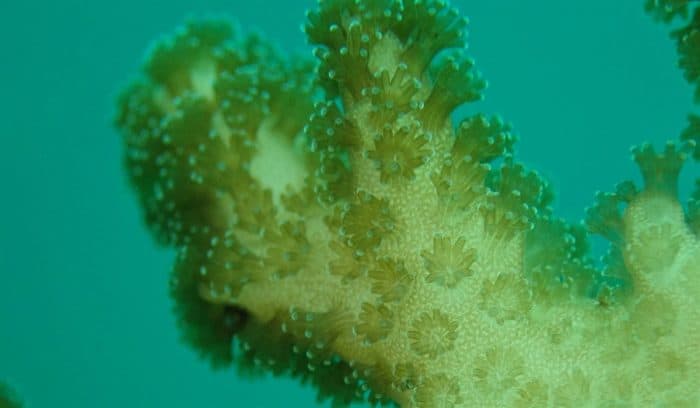 Coral reefs threatened around the world
Unfortunately, coral reefs have been dramatically reduced around the world.
Rising ocean temperatures around the world are causing corals to bleach, which often kills them.
Kleypas explained that once corals are stressed by heat, they expel a colorful, food-producing zooxanthellae algae that lives symbiotically in corals. It provides the corals with much of their nutrition and its color.
"The algae act as the solar power supply for the corals," said Kleypas. "Without their symbiotic algae, the corals starve to death."
Kleypas stated that ocean acidification is another major threat to coral reefs. Ocean acidification, another byproduct of climate change, occurs when the ocean absorbs excess carbon dioxide from the atmosphere, causing it to become more acidic.
"This makes it harder for the corals to grow and the reefs breaks down faster," said Kleypas.
Other factors such as pollution and sedimentation caused by development along coastlines also has affected coral reefs.
And finally, overfishing is also a threat to coral reefs.
"if we take too many fishes off the reefs, and those fishes play an important role in supporting coral reef health," Kleypas said. "Then we leave coral reefs less resilient."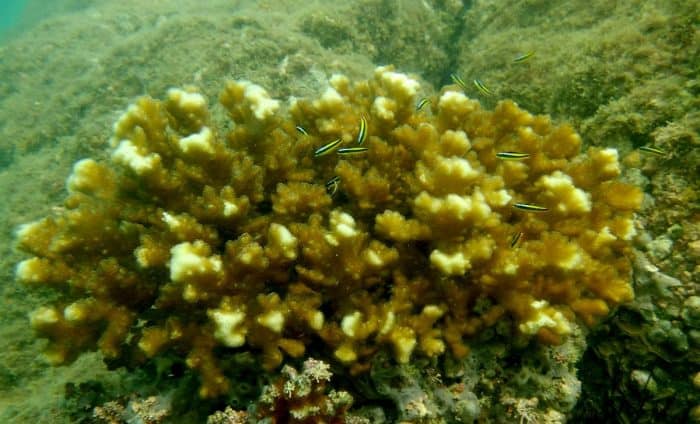 Raising Coral Costa Rica
Raising Coral Costa Rica is hoping to turn things around for coral reefs in Costa Rica.
So far, the project has focused its research and reforestation efforts in the southern Pacific with Golfo Dulce's coral reefs.
Raising Coral Costa Rica's members are all ocean lovers. Aside from Kleypas, the team consists of Alvaro Terán, an agricultural engineer; Juan José Alvarado, Jorge Cortés Núñez, Tatiana Villalobos and Jose Andrés Marin, all marine biologists.
"Coral reefs are masterpieces of mother nature," said Kleypas "These are amazing places, particularly when you spend the time to observe them and listen."
She says there's a natural connection between humans and corals. In fact, the conservation project's motto is: "A human-coral symbiosis."
Kleypas wants humans to help reverse the damage they've done.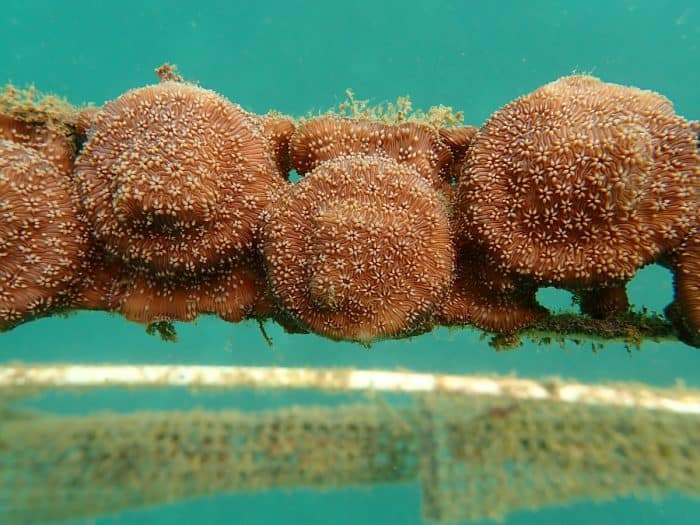 El Niño phenomenon in 2016 test Golfo Dulce's coral reefs resilience
In 2016, Golfo Dulce's coral reefs were hurt by the El Niño phenomenon.
"In Costa Rica people are well-aware of El Niño," said Kleypas. "That year waters of the Atlantic and Pacific became warmer, heat stressed the corals reefs and caused them to bleach and deteriorate.
"However, something that was very remarkable about this is that most of the corals survived, it is impressive how resilient are Costa Rica's eastern Pacific coral reefs. We believe there is something very special about them.
"That's why we are working with them."
Kleypas and her team wants to discover the secret of this resiliency of Golfo Dulce's corals, as they may be valuable stock for other coral reefs in the country.
Innovative technique
Raising Coral Costa Rica has helped restore Golfo Dulce's coral reefs by means of an underwater nursery, where the major coral reef species have been grown and later planted onto nearby reefs.
"So far, our propagation technique is fragmentation, here you take a small sample from a coral colony and cut it into many small pieces," said Kleypas "This process speeds up one the natural ways that corals propagate.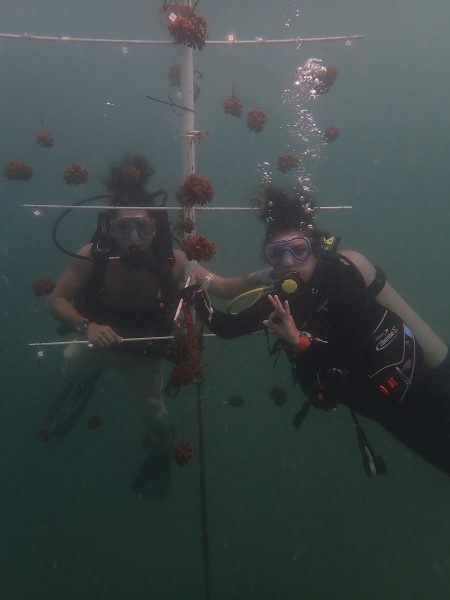 Raising Coral Costa Rica plans for the future
The project plans to expand their work to other parts of Costa Rica with the support of the University of Costa Rica (UCR).
1,000 corales para Costa Rica or 1,000 corals for Costa Rica, is a campaign that the organization plans to launch in the beginning of next year, which aims to inform people about how restoration can reverse the loss of coral reefs.
The initiative, sponsored by individuals and private companies, hopes to restore at least 1,000 corals, in 2019.
The launching event will feature a short film about Raising Coral Costa Rica's work, and the book "Corales Mágicos" by Costa Rican writer Lara Rios. The date and place have yet to be confirmed
If you would like to know more about Raising Coral Costa Rica visit raisingcoral.org
---
Thanks for reading The Tico Times. We strive to keep you up to date about everything that's been happening in Costa Rica. We work hard to keep our reporting independent and groundbreaking, but we need your help. The Tico Times is partly funded by you and every little bit helps. If all our readers chipped in a buck a month we'd be set for years.
Support the Tico Times
The Tico Times Costa Rica Changemakers section is sponsored by the Costa Rica USA Foundation for Cooperation (CRUSA) and Amigos of Costa Rica.