Jennifer Campos is a professional dancer with years of experience and one of the few Twerking specialists in the country. She has trained with the world's best coaches and dancers. Through her academy, Twerkshop CR, she teaches the fitness class of twerking with choreography.
Twerking is a dance style that originated in New Orleans in the 1980s that may be culturally connected to music genres and dances from the African continent and the Afro-Latin diaspora. Hip Hop artists and even pop culture have adopted twerking and made it part of the mainstream scene.
However, twerking has also been stigmatized as just a provocative dance. For those who think that, Campos invites them to "come to the class and experience it for yourself."
So I did. I met with Campos and watched one of her classes to learn more about twerking and her academy.
How did you become a Twerk instructor?
"I have been dancing for 15 years. I first started with urban genres like hip hop and then contemporary dance and ballet. I have attended a fair amount of different dance classes, including Danza Abierta at the Universidad de Costa Rica, because dancing is something I truly love. That is how I was able to dance with artists such as Charly Black, Jeancarlos Canela, Sean Paul and Shaggy.
"When I was in Hip Hop class, I would feel that my feminine energy was being repressed even though I really liked it, so I started doing research, looking for styles that would explore womanhood. For example, I remember that I was told that I should not move my hips that much, and then in my yoga classes I realized that there are women who are very disconnected from their hips. And that mind-muscle connection is important to gain flexibility. Then there is the taboo that a woman dancing on a stage is something bad, or if I want to embrace my sensuality when I dance, that is something bad as well.
"Now the twerking classes have helped me and the rest of the ladies to ignore those labels and the fear that we cannot move our bodies in certain ways. But I decide how my body moves and what my dance represents no matter what other people say. So, for me, dancing is a means of empowerment."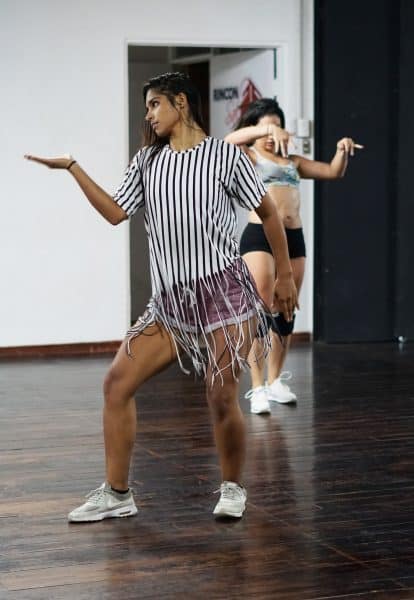 Who can practice twerking as a fitness class?
"I have taught both men and women of all ages, and I love when I see older women attending the class, because my goal is to create a safe place where anyone can feel confident. The class is very intense, so I do not recommend it to pregnant women. It is mostly women who go to the class and, to be honest, I do promote it for women because I think about my experience and what I needed in the past. But everyone is welcome."
What should you wear to a twerking class?
"It is basically anything you would wear to the gym, but I recommend wearing shorts for your muscles to be able to perform freely and for you to see them get activated. High heels are optional."
What are the health benefits of this twerking?
"Twerking requires a lot of coordination, and even for a professional dancer or someone who has been dancing for a long time, the movements and choreography can be difficult. It is a full body workout, the pop (moving the glutes in and out) and the wine (moving the hips from side to side) are to be done in a squat position. At the same time, you must keep your core engaged to be able to move up and down and even upside down. It can burn up to 500 calories per hour, and it will sculpt and tone your body."
Campos says you will improve and gain strength, flexibility and coordination through her classes.
The class is divided into two sections, beginning with a fitness part — during which you will stretch, do splits and headstands — and then choreography. Campos's class lasts 90 minutes at a minimum, though many last beyond that.
I had been following Campos's Instagram account for a few months, so her class was in my to-do-list for a long time. I was sick the day I visited her academy, but Campos was right — the workout is intense. I watched the participants practice for two hours nonstop and was amazed by their strength.
I also asked Campos how she handles having students at different levels in the same class. I have no coordination, and it would make me uncomfortable to be the only one who could not follow the routine. Campos replied that she enforces the idea of not thinking about doing a movement perfectly — it is not the result that matters, but the process itself.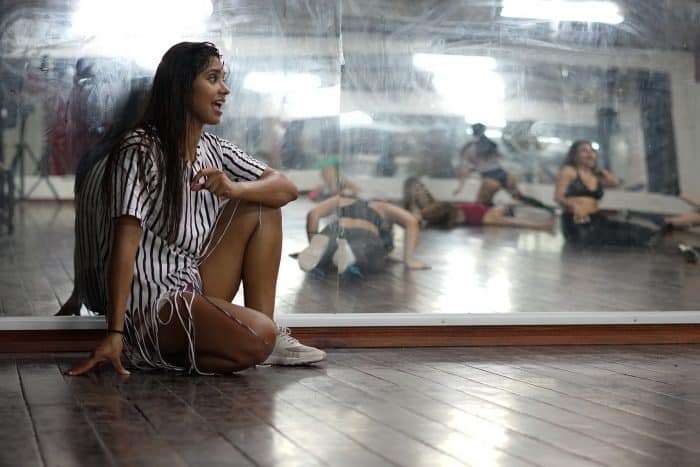 Can Twerking improve your mental health?
"I believe that one of the most important aspects of doing exercise is to strengthen the mind."
Campos says that building confidence is key. She provides her students the tools to stay away from the necessity of getting approval from others. Her workouts are instead about loving everything about yourself when you look in the mirror.
You can find Twerkshop CR on Instagram and Facebook. The workshops are taught in different studios in San Pedro, Escazú, Heredia, and elsewhere. To book your first class, you can call 8337-5381 and be sure to mention The Tico Times sent you.
---
María José Braddick is a Professional Translator who is also interested in Sports as Human Rights. She struggles with her love of sugar while trying to be healthy without it being boring and that is the journey she is trying to share. You can follow her on Twitter @cafeconmache