Until 2011, Mayorga says he was a Sandinista, a supporter of the Nicaraguan democratic socialist political party that overthrew the Somoza dynasty in 1979.
It wasn't entirely by choice.
In 1980s Nicaragua, teenagers like him were recruited or drafted into the Sandinista Popular Army by government forces in their neighborhoods, given weapons and trained to eliminate dissidents. Mayorga says he witnessed murders and, more recently, manipulated elections to help Ortega remain in power.
"They were orders I had to carry out," he said. "It was combat. I didn't do it personally.
"We are governed by [Ortega], and he makes the decisions. And if [you don't agree], you already know what is waiting for you: death or jail. The people can't have an opinion."
The 2011 Nicaraguan general election, which followed a constitutional change that overturned presidential term limits, saw Ortega receive more than double the votes of his closest challenger. After the result — which Mayorga says he aided by substituting forged pro-Ortega ballots for real ones — Mayorga chose to stop supporting the power-hungry regime.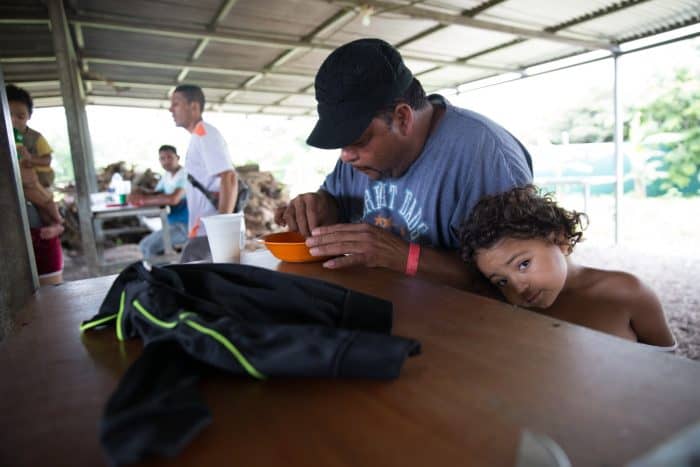 Nationwide protests against Ortega and a proposed social security reform began on April 18, 2018 and soon turned violent. Dozens of people were killed, many by police or paramilitary forces who reportedly fired live ammunition into crowds.
Human rights organizations estimate that more than 300 people have been killed since demonstrations began.
"The people had reached a breaking point," Mayorga said. "And when the people say, 'enough,' then that has to be enough. So I threw myself to the streets to march. […] After that day, after they killed the first person, they didn't stop killing people."
Freddy Antonio Mondragón is another Nicaraguan refugee who reached his breaking point this year. The 42-year-old farmer says he had no strong political background but grew angry last spring when authorities used deadly force against protesters.
In July, Medardo Mairena Sequeira — the Coordinator of the National Council in Defense of Land, Lake and Sovereignty, seen as a leader for farmers like Mondragón — was detained at a Nicaraguan airport prior to a flight to the United States.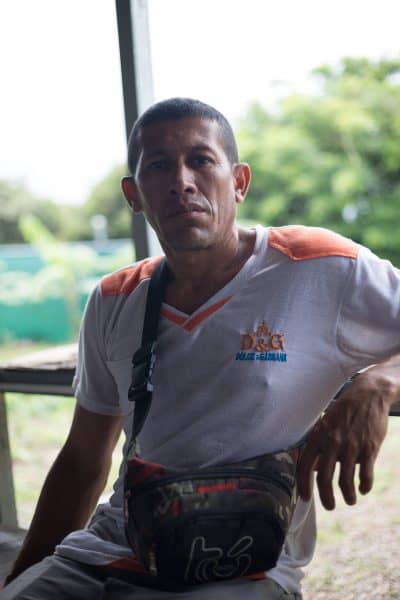 Following the arrest, Mondragón says, police and paramilitary forces began targeting farmers more aggressively.
"They began following us," he said. "We escaped into the mountains in groups. I brought a group of seven people with me. The rest, I don't know. I don't have communication with them anymore."
While Mondragón began facing Sandinista hostility recently, others, such as José Andrés Murillo, have been targeted for decades. Murillo says he has been rebelling against Ortega since the 1980s and knows very well he is an enemy of the government.
The 51-year-old believes there is no democratic way to remove Ortega from power unless other countries and international organizations create and sustain pressure on the regime. He cited as an example the actions of former Costa Rican President Oscar Arias, who in 1987 was awarded the Nobel Peace Prize for helping establish a peace agreement in Central America.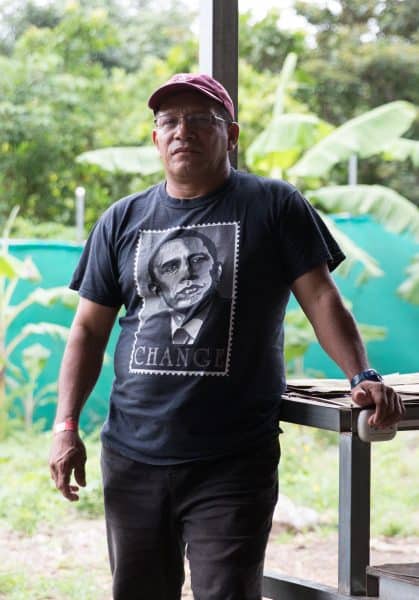 "I have never been an Ortegista, and I never will be," Murillo said. "That's why they're looking for me. […] They will accuse you of drug trafficking, of murder, of treason against the government, of [human] rights violations. Any number of charges."
Murillo speaks quietly, a person beleaguered by years of fighting and hiding.
"Now I'm old," he said. "But I have more heart to defend the people of Nicaragua, and those who are suffering. […] If they touch my children, no matter what, I will be there to defend them, no matter what will happen to me."
Mayorga was a Sandinista, Mondragón a farmer and Murillo a longtime rebel. Now each of them is here, in La Cruz, hoping to one day return to their country.
---
Stories like these are made possible thanks to contributions from readers like you. Please donate to support our reporting and keep it independent.