There has been a drastic decline in the population of several shark species around the world over the past few years, and according to the International Union for Conservation of Nature (IUCN), the scalloped hammerhead sharks are an endangered species.
But in Guanacaste, husband-and-wife marine biologists Ilena Zanella and Andrés López are working hard to protect this shark species. They are the founders of Misión Tiburón, a non-profit organization committed to marine life with a focus on shark conservation.
Zanella said she has been interested in sharks since college. Fittingly, the couple met while studying marine biology at the National University of Costa Rica (UNA). Their passion and concern for sharks encouraged them to create Misión Tiburón in 2009.
"Misión Tiburón is a dream come true," Zanella said. "At the time there was little to no effort aimed at shark conservation. Sharks are a very important species, not only from an ecological, but also from a social and economic perspective.
"The scalloped hammerhead shark is one of the most representative marine species for Costa Rica and the region."
Zanella came in contact with the hammerhead sharks firsthand while conducting field work in the country's Cocos Island.
"While I was diving among these sharks, I discovered that protecting them was my true calling,"  she said.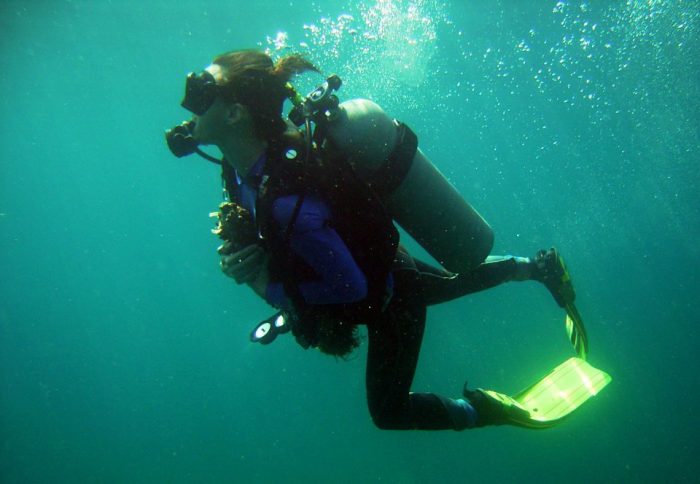 Zanella explained hammerhead sharks are highly migratory species and spend most of their lifespan near oceanic islands. In Costa Rica, they are most common in the waters near Cocos Island as well as coastal zones.
"Unfortunately, in the coastal environment, factors such as overfishing, habitat destruction and coastal pollution are extremely affecting hammerhead shark populations," Zanella said.
Zanella added that baby hammerhead sharks live near estuaries and mangroves and that any alteration or destruction in coastal zones caused by human activity directly affects their ecosystem. This put the scalloped hammerhead shark's survival at risk.
The hammerhead shark is a top predator and plays a critical role in the food chain.  Zanella said they commonly feed on old, sick or weak fish that get in their way.
"Sharks keep marine ecosystems and fish populations healthy," Zanella said.
And she said hammerhead sharks in particular contribute to ocean balance because of their migratory habits .
"If we protect hammerhead sharks, we are protecting other fish species, too," Zanella said.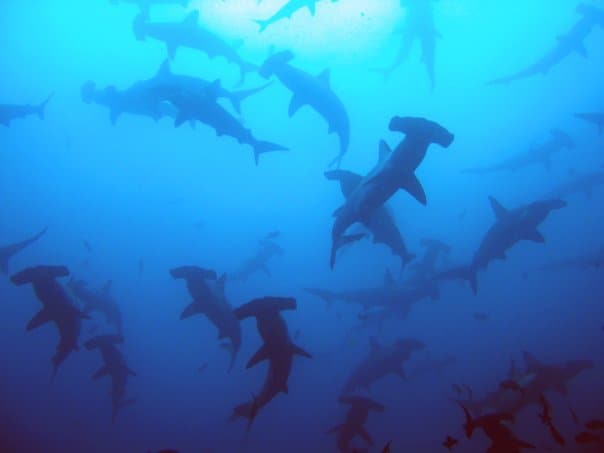 Scalloped hammerhead shark value in Costa Rica
While they are beneficial to ocean ecosystems and help promote tourism, hammerhead sharks in Costa Rican waters have been victims of shark fishing.
"In Costa Rica, fishing practices which are predominant in coastal areas aren't the most responsible, fishing focused on the young hammerhead sharks that can barely weigh up to half kilogram to two kilograms," Zanella said. "This meat is not the best for the local market.
"When they are adults, hammerhead sharks' meat turns black and has a poorer quality. This doesn't meet the food industry standards. So, their meat is used to make fish flour."
She said the commercial value of a hammerhead shark is $100.
"On the other hand, the economic value a hammerhead shark represents for the tourist industry is higher," she said. "Here in the Cocos Island, people come from around the world to have the experience of a lifetime diving with hammerhead sharks."
She estimated a hammerhead shark's value to tourism is approximately $1 million each.
"If we compared $100 when caught and sold, this is a noticeable difference," Zanella said.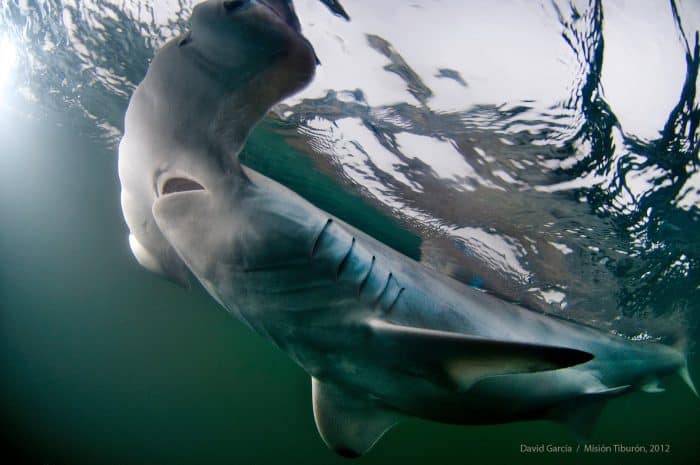 According to a study from the University of British Columbia, the ecotourism industry is booming and its profits will exceed global shark fisheries in the coming years.
In short, hammerhead sharks are worth more alive than dead.
Raising awareness through marine education
Zanella wants to make sure people know the true value of marine species.
She said Misión Tiburón is working with communities in Golfo Dulce, Puntarenas, to help promote the importance of marine animals beyond just being fishing resources.
"Marine resources are for everyone," Zanella said. "It's necessary to find a balance."
Zanella said that although fishing practices have decreased in the last few years, that may be due to a lack of surviving marine resources.
"It's important to find livelihood alternatives that will benefit locals and marine life," Zanella said.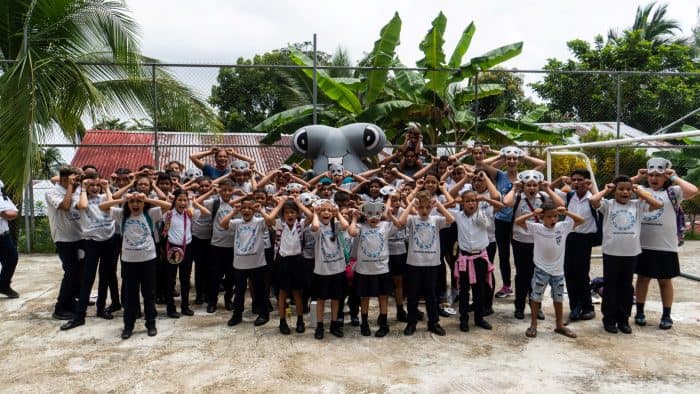 Educating future generations
Misión Tiburón's "Salvemos al Tiburón Martillo," or "Save the Hammerhead Shark," is the educational component of its Hammerhead Shark Conservation Project.
Salvamos al Tiburón Martillo is an initiative designed for children.
"We strongly feel that teaching future generations environmental or marine education is key to achieve real and long-term changes," Zanella said. "It's difficult to assimilate changes when you are an adult. Kids have open minds, they are naturally empathetic about an issue."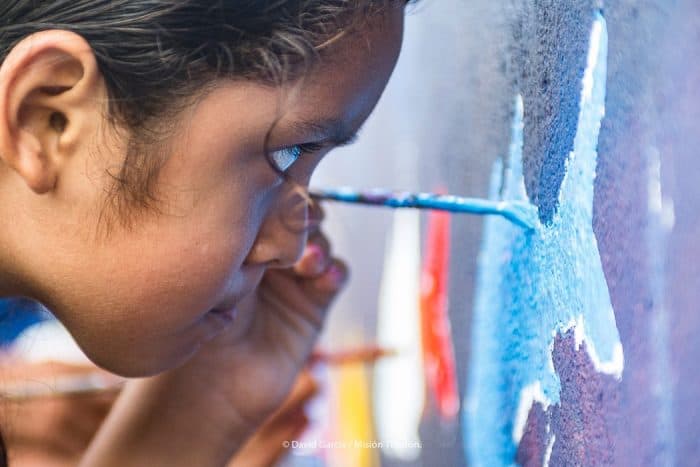 Zanella said science is the foundation for implementing effective strategies aimed at conservation and appropriate management of marine resources.
"After years of working, I have realized the scientific aspect goes hand in hand with marine education," Zanella said.
Misión Tiburón plans to implement a learning station in the southern Pacific port of Golfito, which is geographically close to Golfo Dulce's hammerhead shark sanctuary. The organization expects to reach about 3,000 public-school students with its message.
The organization also wants to hold workshops and launch awareness campaigns. That may include diving experiences for youth to help spark their interest in marine life.
"Working with kids has been a rewarding experience," Zanella said. "We are hopeful they will protect the hammerhead shark."
---
To know more about their work, you can visit misiontiburon.org or Misión Tiburón Costa Rica's Facebook page.
To make a U.S. tax-deductible donation, visit the Amigos of Costa Rica Misión Tiburón page.
The Tico Times Costa Rica Changemakers section is sponsored by the Costa Rica USA Foundation for Cooperation (CRUSA) and Amigos of Costa Rica.