Demonstrators gathered this weekend to raise awareness about cases of violence against women in Costa Rica.
Approximately 100 people marched from the National University of Costa Rica to Nicolas Ulloa Central Park Saturday morning. Many were there in support of Andrea Fernandez, who was strangled to death by her husband in early 2018.
According to the Gender Violence Observatory of the Judiciary, as of July, 13 women were victims of homicide in Costa Rica in 2018. Today, that number is at 15.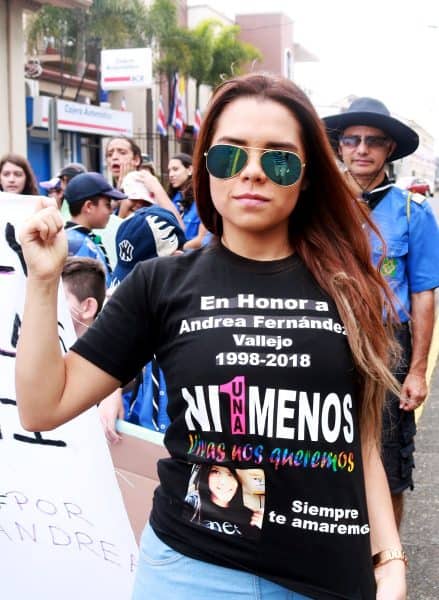 Organizer of the march and good friend of Fernandez, Maria Jose Solís, said that "this event is a good way to talk for the people who are not here right now.
"I knew about the situation [with Andrea] but it was a very difficult situation. She was so in love with him… I don't have many words to describe the situation but I know that she is better now."
Fernandez's mother, Ivannia Vallejo, said that men need to understand that they're not superior to women.
"Women aren't the property of men," Vallejos said. "Women need respect. Men need to learn that we are all the same, that we're equal."
She said that her message to women who are currently in violent relationships is that "the cycle of violence that happens in relationships needs to be denounced. They attack them, fall in love again, and that's the cycle. I want people to denounce that and to not fear the situation."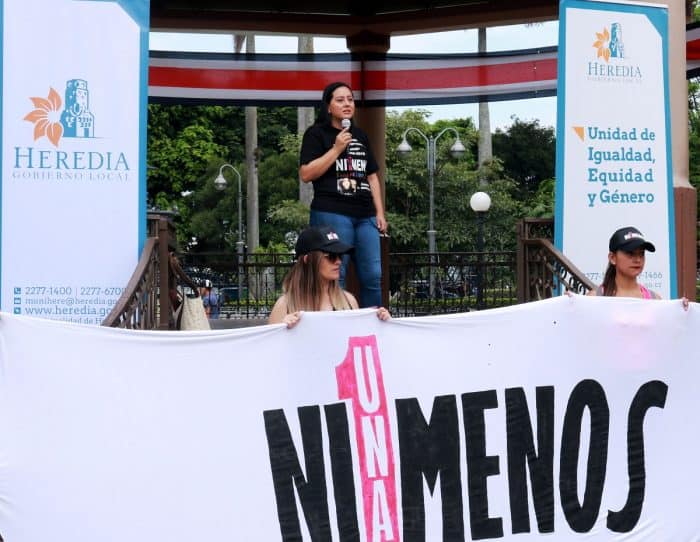 Domestic violence judge of the Judicial Power of Heredia, María Esther Brenes, said in her speech that it's common for a victim to denounce in court.
"But when there is an audience in the court and they need to bring in witnesses, they don't speak up," Brenes said, "because they are in a cycle of violence with their partner."
Brenes added that it's important to provide victims with the protection they need and educate people about the importance of going through the whole judicial process. This includes presenting witnesses, because without that proof, there is no justice.
"It's important that the victims help us bring justice," Brenes said.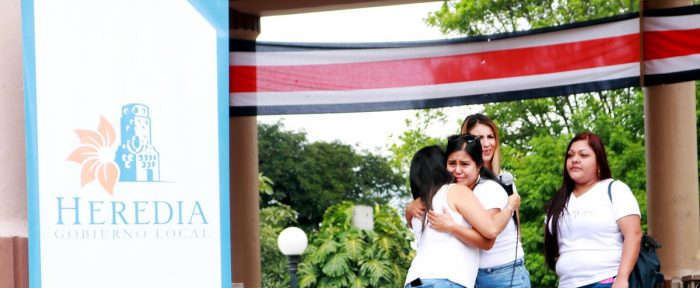 Mariana Salazar, a law student at the University of Costa Rica who attended the event, said that we have to stop living in the past where the man was the center of the house.
"If you are in a relationship and in love, it's difficult to see that something is wrong and this is what happened with Andrea," Salazar said. "The friends and family around the women that this is happening to need to give advice and help. We all need to help each other because this is everyone's fight."