You'll find one of the best chifrijos in the country at the base of a mountain near Salitral in Santa Ana at a spot I will call  "Cantina X."
This is coming from a guy who has taken the hunt for the best chifrijo in the country very seriously for the last several years. I've literally eaten hundreds of them from coast to coast, border to border.
I am withholding the official name of the spot because I suspect it's a clandestine establishment and would hate to cause them any unwanted attention or headaches. I might be mistaken, but the management's hesitance to provide a clear answer would suggest otherwise. The lack of information available on the internet only fuels my suspicion.
There is also a lack of clear signage that gives any sort of direction. The road to get here, which runs alongside the inconspicuous Uruca River, is not paved and can be a bit rough; especially when it is raining. Small cars can likely make it in slowly, but a four-wheel drive is advisable, especially when wet.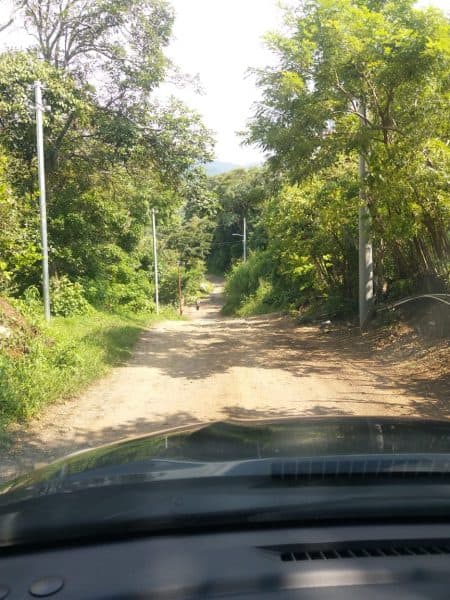 The road does not appear to have a name, either, and you would not expect to find a bar at the end of it, but there it is. Trust me, right when you feel like turning around and start thinking "this can't possibly be the way," keep going another 50 meters, and there it will be in all of its no-gimmicks glory.
Cantina X is a typical Costa Rican style bar, where they also serve an extensive menu mixed of traditional and foreign bar foods ranging from ceviches and fried cubes of local cheese, to soups, meats, seafood, burritos, quesadillas, nachos and wings.
They also have a bar full of beers, wines and liquors. Altogether, there are about 100 different items to choose from and so, it should be easy for everyone to find something they like. For me that thing is and always will be their chifrijo (2,800 colones, or about $6).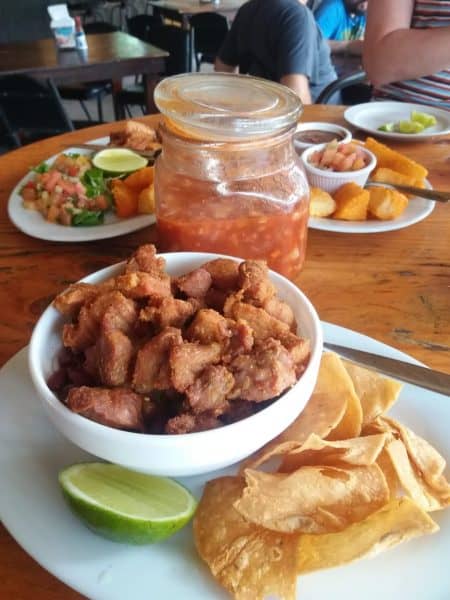 Chifrijo is probably, other than gallo pinto, the single most known and enjoyed plate of Tico food. Found in bars and restaurants all over the country, the version here at Cantina X is in my top 3, without a doubt. When you add a generous topping of their housemade chilera, it could possibly even take the No. 1 spot.
Chifrijo is a name invented by combining the words chicharones and frijoles; two of this plates star ingredients. For the rare reader who might have not yet discovered this special treat, Chifrijo is a a white-rice bowl topped with fresh pico de gallo (tomatoes, cilantro, lime juice), saucy black or red beans and fried chunks of pork.
It's usually served with corn tortilla chips that are used to dip into the chifrijo and us serve yourself, along with the help of a spoon or fork.
Any self-respecting cantina will also have their own housemade hot sauce, generally a pickled mix of spicy chilis, cucumber, onion and in this case, carrot, fermenting in a glass jar. Adding some of this on top of your chifrijo is key. It gives it a touch of heat and a tang of vinegar, to balance the richness of the fatty, fried pork. The house chilera, as it's called in Cantina X, is exceptionally good but not overpowering.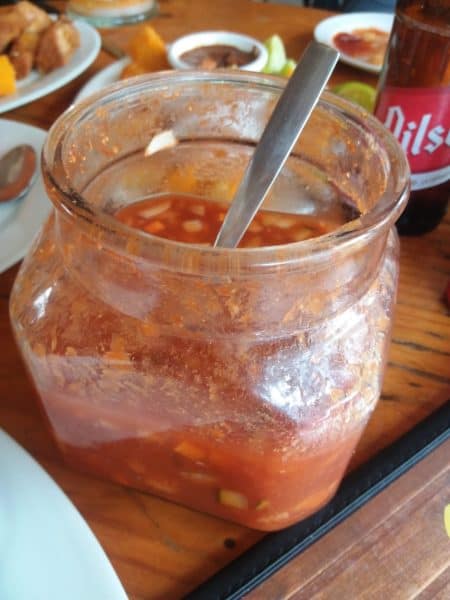 Of course, they offer the standard pork based chifrijo, but they also offer chicken, beef, fish and shrimp versions which are not as common. I am a simple man, so I stick with what works and here, that's pork chicharones.
It's also the most popular item on the menu at this 100-seat establishment. The cantina has inside and outside tables, with views that look up to the windmills perched atop the mountain. It strikes me as a perfect spot to pass a Sunday afternoon, drinking ice-cold Imperials with friends. They even have six flat screen TVs scattered around, so you don't have to miss your favorite sports game, while you're at it.
Cantina X is a place where you can feel like you are a million miles from the hustle and bustle of the city, without having to leave the metropolitan area.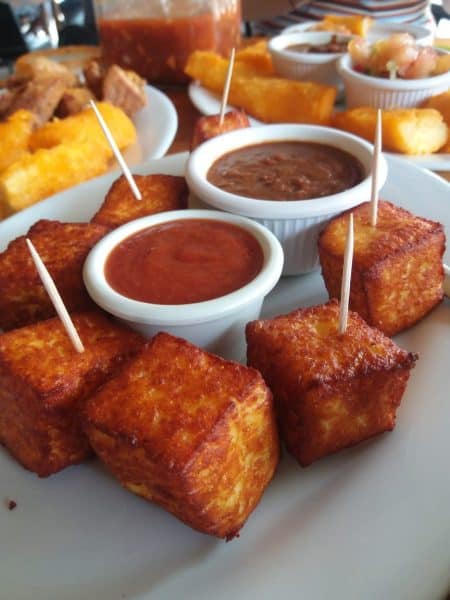 If the active coffee plantation on the neighboring property doesn't do enough to remind you that you're, in fact, in Costa Rica, their 80s and 90s ranchera music will. They occasionally also have live music or karaoke at night for guests to enjoy while eating and drinking.
Cantina X has been open in this location for only three years, but in that time, it has gathered a loyal base of customers. Considering that I have seen it get very busy, my hesitation in publishing the real name could be useless, if not unnecessary.
The truth is, this place is no secret for many. On weekends, you might not even be able to find a space for your car in their private parking lot, which is quite large. When full, you can also park out on the public road, where they have a security guard to oversee things.
Prices include both taxes and average around 4,000 colones (about $8) per plate. Cantina X is open seven days a week, from 11 a.m. to 2 a.m. Major credit cards are accepted. If you know the identity of this spot, you can find it in Waze and Uber; just make sure that your Uber will be OK with a little off roading before starting off.
Hint: the property on which it is located was previously home to a ranch and at least seven mules.
---
William Ayre is a Canadian born chef and restaurateur who has spent the last half of his life doing business in Costa Rica, where he now considers to be home. Inspired by Anthony Bourdain, Ayre's passion of experiencing different cultures through food has taken him to 35 different countries over five continents. Whether it's a 20-course meal at a fine dining restaurant in Toronto, or cantina hopping in search for the best chifrijo here in San José, he fits in just fine.