A drought affecting several countries in Central America has caused significant losses in crops, affecting more than two million people, warned the Food and Agriculture Organization (FAO) and the United Nations World Food Programme (WFP).
According to these two agencies, the rainfall was lower than average during the months of June and July, which has affected the crops of the region.
"Corn and beans, the main staples, have been the most affected crops by the drought, according to the governments of Guatemala, El Salvador, and Honduras, which have reported losses of 281,000 hectares of these crops," the FAO and WFP said in a joint statement.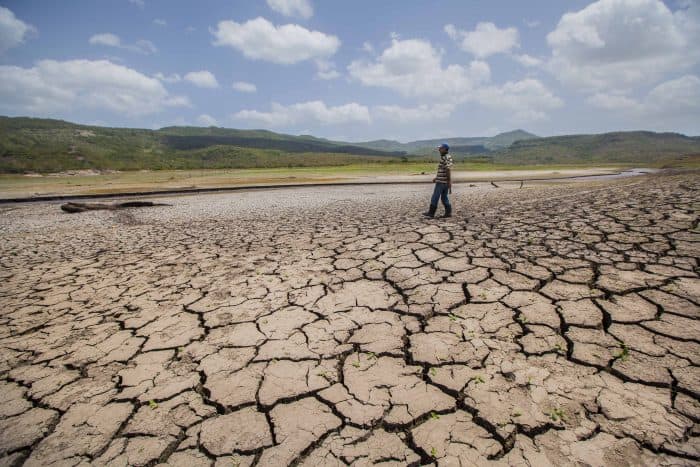 They also noted this affects the food security and nutrition of 2.1 million people.
According to these UN agencies, the prices of these products will rise for the entire population, while subsistence farmers will not be able to "consume or store enough food in the coming months."
"Just when rural communities were recovering from the 2014 drought and the El Niño phenomenon of 2015, the strongest registered in the recent history, a new climate event hits the most vulnerable again," said Miguel Barreto, Regional Director of WFP for America and the Caribbean.
Drought and floods: Costa Rica faced rainfall extremes in 2015
"We have worked together with governments and rural communities of the dry corridor to become resilient to the extreme climatic variations, but we need to redouble our efforts and reach more communities", Barreto added.
The Honduran government declared an emergency in the dry corridor this month. It is estimated that 82 percent of the corn and bean crops have been lost there. The government of El Salvador declared a red alert in July.
The FAO and WFP warn that the situation could worsen at the end of the year, when the El Niño phenomenon is expected to arrive.
"It is urgent to improve the climate resilience of the inhabitants of Central America," said the Regional Representative of the FAO, Julio Berdegué. "We are particularly concerned about the effect of this new drought on migration, in an international context that restricts the movement of thousands of people who, in their localities, will have great difficulty in securing the sustenance of their families."