It took 20 years of research, but Andrew Gray, the Curator of Herpetology at the Manchester Museum, finally discovered a new species of frog, the Cruziohyla sylviae. The more non-scientific and more pronounceable name of this new species is Sylvia's tree frog, named after Gray's 3-year-old granddaughter.
Sylvia's tree frog was initially thought to be a splendid tree frog when it was first collected in Panama back in 1925. The new species remained unidentified for nearly a century before Gray made his discovery.
Gray, who had worked extensively with frogs in Central and South America, found that the frog's characteristics, combined a skin peptide profiling, and a unique genetic assessment revealed a unique species. In fact, Gray found that Sylvia's Tree Frog was more related to a South American species rather than the Splendid Tree Frog.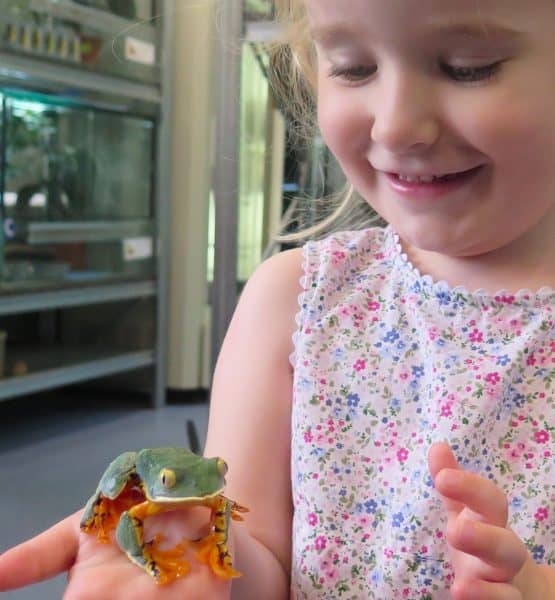 "It's remarkable that such a distinctive new species has remained undetected for so long," Gray said. "However, more importantly, this work highlights that an assessment of the conservation needs for each species is urgently required to ensure these amazing creatures are still around in another 100 years."
Scientists have recorded less than 150 specimens of Sylvia's tree frog and the splendid tree frog is even rarer. The first splendid tree frog was collected in 1902 and less than 50 specimens exist today.
The species could face complete extinction in the near future.
"This multi-disciplined research highlights the importance of museum collections, where both live and historical specimens are aiding current taxonomy to make a real difference in shaping the future of wildlife conservation," said Esme Ward, Director of Manchester Museum. "It's a real privilege to be maintaining such rare frogs in our collection and supporting amphibian conservation around the planet.