Costa Rican public schools are returning from vacation this week, and many students are still riding high on their successes during June's educational celebrations. ​During that month, one of the more active in the Costa Rican academic calendar, Peace Corps Volunteers we see festivals of arts with poetry, music, photography, dances, and drawings that the students have composed to present to their teachers, parents, and fellow students. Oftentimes, these festivals take up most of the day. Meanwhile, volunteers also see Spelling Bees, and English festivals pop up as well.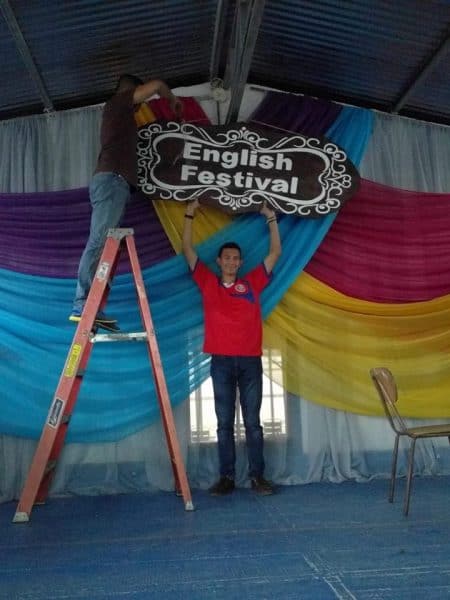 PCV Christian in Puntarenas helped to support an English Festival in his site on June 13. Oftentimes, PCVs are asked to help be judges!
The Peace Corps photo series in The Tico Times Costa Rica Changemakers section is sponsored by the Costa Rica USA Foundation for Cooperation (CRUSA), a proud financial supporter of Peace Corps Volunteer projects nationwide. Learn more here. To donate to support the Peace Corps Costa Rica, visit the official donation page.  Volunteers' last names and community names are withheld from these publications, per Peace Corps policy.
Connect with the Peace Corps Costa Rica on Facebook, Instagram or Twitter.