Costa Rican musician, dancer and model David Castillo has forged a short yet passionate path through the arts since he was four years old, exploring various artistic expressions and disciplines.
That was his age when his mother enrolled him in piano classes at Manitas Musicales (Musical Little Hands) at the National Music Institute (IMN), the place where his early musical training began. Castillo then studied piano at the National University (UNA)'s Pre-University Program of Musical Training and the Castella Conservatory. He was one of three people to obtain a space to study piano in 2016 at the University of Costa Rica (UCR).
Along the way, Castillo has also experimented with the popular Korean music genre called K-Pop; last year he joined a dance group called K-Type which has performed twice at the K-Pop World Festival Costa Rica organized by the Korean Embassy in Costa Rica. This year, K-Type won first place in the contest, which means they have a shot at attending the international final in Changwon, South Korea.
Castillo also debuted this year as a model for the Costa Rican company The Aegency, which got him a gig to model for Mexican designer MANCANDY during this year's edition of the Mercedes Benz Fashion Week in San José.
Castillo says he hopes to build a life that he's both proud and passionate about.
"There's always that fear that things don't result as you expect. I'm doing all of this because I want to achieve a goal in my life. I'd like to be someone important, someone that is known as important for society. An influence. An example to follow," Castillo told The Tico Times.
On a chilly afternoon at Neshuma restaurant in San Pedro, east of San José, The Tico Times sat down and spoke with Castillo, 18, about his life and work. Excerpts follow.
What did it make you feel to know that you had achieved one of the three spaces for piano at the UCR Music School?
It really meant a lot to me. I was very happy and excited… I think that the fact of being so young and getting in to the [university program] made it a bit difficult to adapt to certain things. I felt a lot of pressure and stress, but in the end I got used to it and now I'm putting all of my effort in.
Which musical genres do you like to play?
Classical music. I think I'm good at it. What I find more difficult to play is baroque music. For example, Bach requires a lot of technique, but with classical music I'm good, especially with Mozart or Haydn.
Contemporary music is something that I hadn't explored until I got to university and the truth is that I've been loving it. Contemporary music breaks all the rules within the composition and all of the styles imposed by classicism. You can jump from place to place, make dissonance everywhere, and the interpretation is something super important. I really like contemporary music a lot now.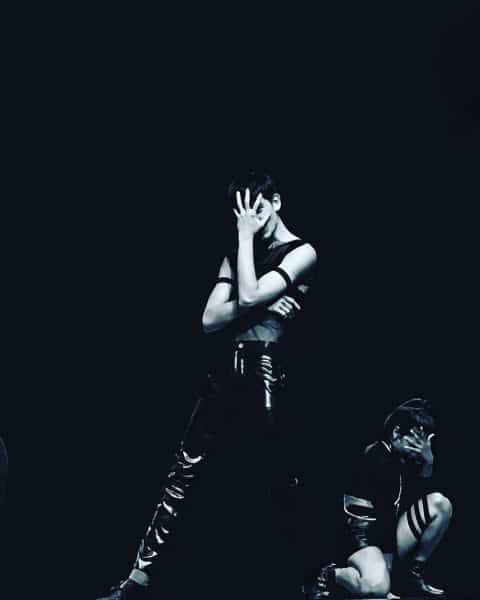 When you perform live on the piano, what do you feel?
Before answering, I must tell you what I feel before playing, which is the most horrible thing that you can feel. You feel nervous. Your hands get frozen. You sometimes feel like throwing up and you can't breathe, which happens more if you're onstage behind the curtain. You see the audience.
It's the worst thing, but once you get out and play, when it's your turn, it's as if you forget everything that's around you. You're there and enter a connection between the piano and you. All of your nerves, worries and mundane thoughts disappear, and in that moment the most important thing is music itself. It's not even the fact that you're playing. It's about how you transmit the music through the piano.
Regarding K-Pop, what drew your attention to it and what made you start practicing it?
I've always liked K-Pop. I started listening to a group named Super Junior and then others such as Shiny. I was only in fourth grade. I liked it a lot, but I only listened to it… When I was asked to join a group, the first dance group before K-Type, that I started acquiring more interest in this type of music.
Before I was only a fan. Now I'm thinking about being more than a fan by being onstage, giving a good show to the audience and all of that. The truth is that I love it.
How does your modeling differ from the academic music and K-Pop?
Actually, they can all be related. They're all opposites, but the reality is that I look how to join them.
For example, at the runway you're asked to know how to walk. You can't walk as if you were walking down the street. There's a certain posture, certain attitude and certain equilibrium when walking. There's also a certain rhythm while walking as well. So music has helped me a lot in acquiring a certain ease while doing runways and I've been told that.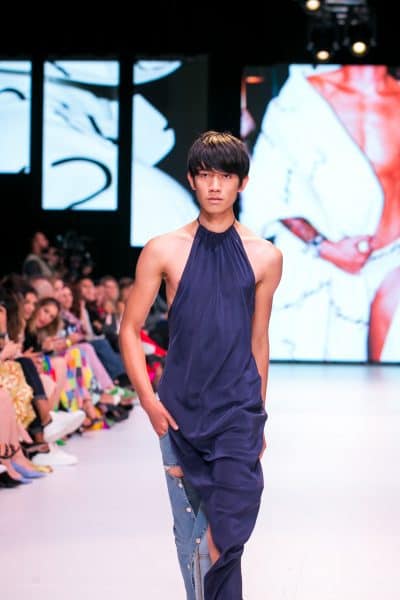 "Weekend Arts Spotlight" presents Sunday interviews with artists who are from, working in, or inspired by Costa Rica, ranging from writers and actors to dancers and musicians. Do you know of an artist we should consider, whether a long-time favorite or an up-and-comer? Email us at elang@ticotimes.net.