In 2001, a child is born in Desamparados, just south of San José, and is welcomed at the Miranda Solís household. The child is a girl who later on will transition into a man after realizing in seventh grade that the body he was living in did not meet his perception.
Fast-forward from seventh grade to the present and meet Sean Miranda, a 17-year-old transgender man who is a student of architectural drawing at the Dos Cercas Technical High School in Desamparados. Pursuing academic excellence has been Sean's goal for years.
"On weekdays it's normal to wake up, go to classes, come home and work on whatever is assigned to you as projects. If you're not given projects, you have to study," Sean tells The Tico Times at his home in Desamparados, adding that he takes additional classes on Saturday: English and Photoshop, along with the Portuguese classes he takes with his father.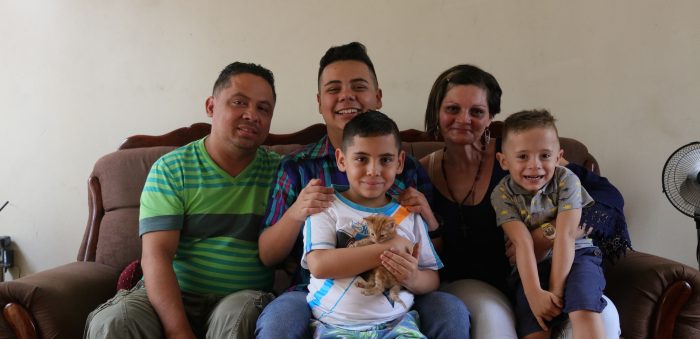 Sean's main focus right now is on getting good grades, obtaining his high school degree and pursuing the possibility of becoming an architect outside of Costa Rica in the future by learning as much as possible about architectural drawing because of the imagination it conveys. His unique way of seeing art, and the world, is a perspective Sean has developed for years as he has become a natural leader not only in his school community, but in the LGBTQ community as well.
This leadership was on display for the whole country to see when he was chosen to carry the Costa Rican flag at President Carlos Alvarado's inauguration on May 8.
https://www.facebook.com/TicoTimes/videos/2001615683211655/
"People come to work with me, I tell them what to do and help them," Sean says. "By being a leader you always propose solutions."
Sean, with the support of the school's guidance counselor, has become the leader of a support group for the LGBTQ community at his school. This began in ninth grade when Sean publicly told his classmates and teachers that he is transgender, after doing a project about Anne Frank in which they talked about respect towards others.
"The project dealt with issues of respect toward others. People wouldn't laugh. There were 20 of us, including me, and the rest of the 19 people did not laugh about the subject and did not make the typical jokes about sexual diversity," Sean recalls. "I took advantage of the moment and said: well, I'm trans, and I feel familiar with this case."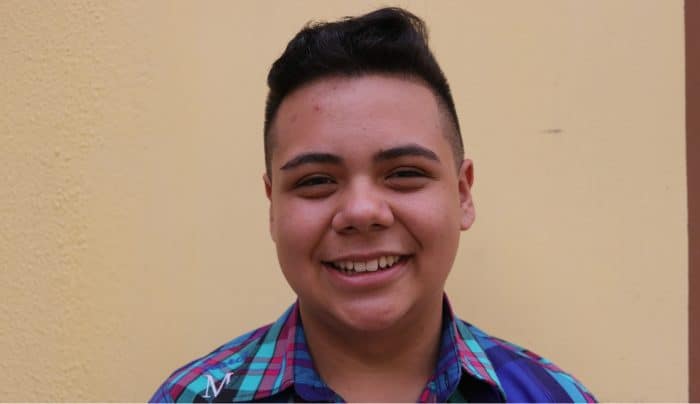 Sean received positive reactions toward his revelation, and ever since, people have come to him to speak about LBGTQ issues. As the leader of the support group, Sean provides information regarding of what it means to be part of this community, as well as the misconceptions out there toward LGBTQ people.
"The two objectives of the project are helping the people of the LGBTQ community and helping others [to understand] the different situations that happen, because there are people that don't have that information and that's why they discriminate: because they don't know," Sean says.
Because of Sean's dedication to others, academic success and demonstrated leadership, Carlos Alvarado chose Sean as one of the four high school students to carry the pabellón nacional during at the Plaza de la Democracia on Inauguration Day.
That's when Sean went from being a leader at his school, to a national leader and a symbol for the transgender community. His success as a student and leader provided an inspiring example in a country where many transgender people end up on the streets, involved in prostitution or even tragically murdered.
His participation in the inauguration was particularly significant given the homophobic positions put further during the 2018 election; Alvarado's eventual victory came after a tumultuous campaign that saw him face off against National Restoration Party candidate Fabricio Alvarado (no relation), who surged in the polls after taking a strong stance against same-sex marriage.
His appearance during the inauguration made waves in the national media, including La Nación, Teletica, CRHoy, Semanario Universidad, Multimedios, La Teja and Amelia Rueda.
This positive outcome still surprises Sean, as he never thought he'd become a national leader at such a young age.
"Maybe I'll run for president or something like that. Maybe I'll study something related to that, you know? I never thought about it," Sean says.