For Susan Campos, music is a discipline, but also a means of exploration, learning and education. Ever since she can remember, music has been her one true passion that has allowed her to travel the world.
When she was 4 years old and living in Turrialba, east of San José, Campos knew very clearly that her only desire was to immerse herself in the world of music.
"I can remember that when I was 4, I believe, that one of the first things that I told my parents when I began speaking was that I wanted a piano," Campos, now a musicologist, composer and writer, told The Tico Times.
This characteristic determination led her to taking piano lessons and then join the municipal band of Turrialba. At the age of 12, she met Costa Rican composer Marvin Camacho, who taught her both piano and composition. This led to her acceptance into the Etapa Básica (basic phase) music program at the University of Costa Rica, which she juggled while simultaneously taking the first years of high school.
She left high school in order to focus on her music full time, although she eventually finished her studies through the public school system's distance learning option, then studied conducting at UCR and obtained a master's degree in Spanish and Latin American Philosophy from the Autonomous University of Madrid (UAM). As if that were not enough, she got her doctorate in musicology from the UAM as well.
Five years ago, Campos returned to Costa Rica to rejoin the national music scene and has developed five albums of her own with New York record label Irreverence Grup Music. Her latest album, "A Woman of No Importance" (Cybernetics Oratorium), in collaboration with Elena Zúñiga, Gaby Arguedas and Tomás De Camino Beck, speaks about cyberfeminism, a branch of feminism focused on technology, the Internet and cyberspace.
Campos' career has taken her around the world and earned her various awards; her work has also been published in various magazines including the Oxford University Press. She currently works as the Director of UCR's Inter-University Campus in Alajuela.
On a warm afternoon under the candlelit ambiance at Apotecario restaurant in Barrio Escalante in eastern San José, The Tico Times sat down and spoke with Campos, 42, about her life and work. Excerpts follow.
What do you enjoy the most about music?
For me music is life. Generally, musicians say that, but it's the truth. It's life. It's the air. It's the blood in my veins. It's what gives life to my heart, to my soul, to my ideas.
For me music is not art, and I must explain myself. Now that I'm 42 years old, I doubt if the concept that encompasses music is what that experience is. For me it has to do more with the experience of sonority. The experience of listening to the world. The experience of seeing how sonorous experiences of a different nature along with the musical experiences build a space, a reality, relationships… It has become something more philosophical. It's like a philosophy of thinking about the other [person].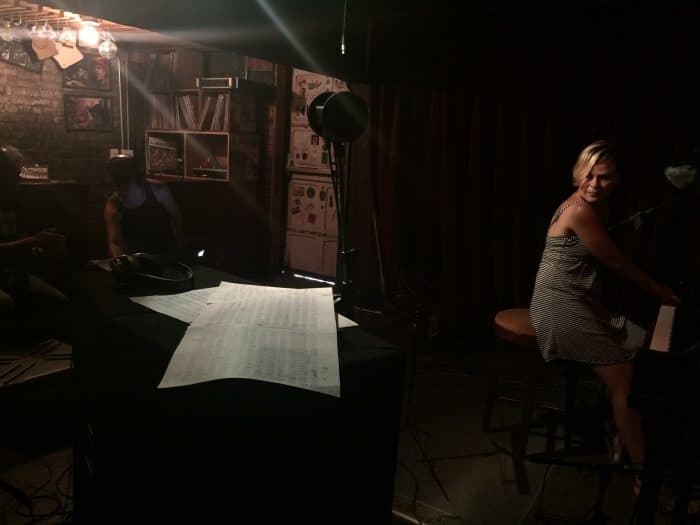 When you returned from Spain to Costa Rica, how did you start applying here everything that you learned over there?
The first thing I did was trying to listen what was going on here. I'm not a supporter of the idea that you have to impose a model that works outside on another place… Besides that, when I returned, it was a time when many other people of my generation came back with doctorates from the United States and Europe, and we were summoned by the [UCR authorities] to take up jobs in specialties that the university did not have at the time.
I then dedicated myself to getting to know the people who were now [producing music], what type of mission the university had, what types of projects they were developing. I took a look at what the artistic scene was like.
I identified something that has kept me busy during these past five years, which was a movement in electronic music in Costa Rica. I dedicated myself to researching it. [Recently] when I was in Puerto Rico I presented a book published by the Oxford University Press about the experimental practices in Latin America… we wanted to break that paradigm that experimentation comes from capitals such as Paris, New York or San Francisco, and notice what's happening in Latin America. For me it was exciting that finally a music book about electronic experimental music has an entire chapter about what happens only in Costa Rica.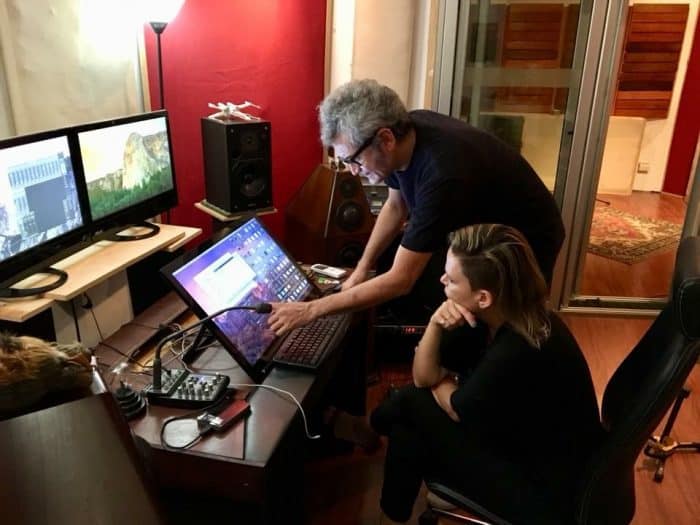 When did you notice that innovation was the topic that was calling your attention in order to break barriers?
I'll tell you a quote that comes from the book we published with Oxford: experimentalism becomes a decolonizing tool that breaks with the way in which a subaltern identity of the Latin Americans is built, and that idea that we're always the heirs of something that's made in another place, which is the colonial format. The colonial format says that everything happens in a place where the imperial axis tells you: this is your heritage.
Experimentalism as a decolonizing tool says: no. I'm also generating and innovating other types of invention structures that you cannot dominate. I don't owe everything to you.
What value do you assign to education?
Education is the only value and true richness of a nation. A nation that does not invest in education loses all its reason of being. Education and health must be the priorities of any government that considers itself democratic. If not, you're failing the people… you're generating a space of elites where, eventually, the great majority that has inferior purchasing power becomes cheap labor that's exploitable and expendable, as it happens in many countries.
And Costa Rica, until my generation, had a commitment to that. The new generations are starting to see [that that commitment] is in danger. I'm telling you, for example, the 68 percent of our students at the campus in Alajuela have a scholarship. They would not be able to study without this scholarship.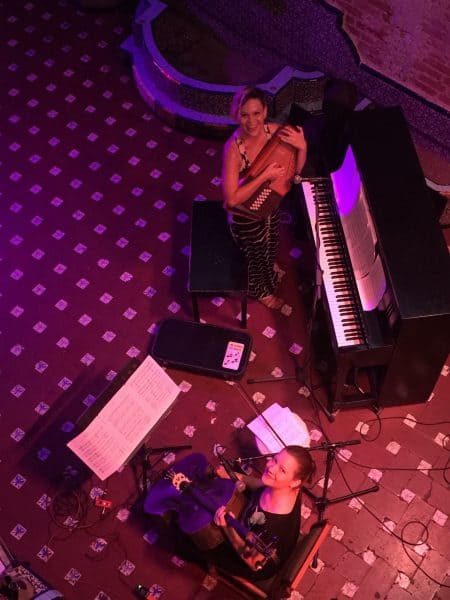 What is it like to have gone from Turrialba all over the world, with so many academic successes?
Freedom, because that's my true wealth. It's my treasure. I remember Marvin [Camacho] telling me this one time that his mother, doña Cecili, and his father, Antonio, used to tell him that the only richness that you'll always have and that no one will take away from you is your education. It's the only thing.
And you can travel, and I tell you from experience> you can travel and live in any country in the world, that if you take with you those riches, you'll be able to build a life wherever you are.
Marvin Camacho's musical mission: 'One does not choose, it's a need you feel'
Listen to Campos's latest album, "A Woman of No Importance" (Cybernetics Oratorium)
"Weekend Arts Spotlight" presents Sunday interviews with artists who are from, working in, or inspired by Costa Rica, ranging from writers and actors to dancers and musicians. Do you know of an artist we should consider, whether a long-time favorite or an up-and-comer? Email us at elang@ticotimes.net.