For vocalist Ana María Aguilar and guitarist Daniela García of Costa Rican pop rock band Half Tangerine, music is both a long-lasting passion and a discipline that constantly poses new challenges.
Aguilar and García created the band in 2014 after meeting each other as part of the band BeaGirls and clicked right away. That pair found that they complement each other musically and named the band Half Tangerine, an allusion to the phrase media naranja: two halves that come together, creating the band as a whole.
Both artists have formal training: Aguilar studied music at the National University (UNA) and García studied guitar at the Los Angeles Music Academy (LAMA) and audio at Full Sail University in Orlando, Florida. This academic training carried through into the professionalism with which they have managed their partnership. Their hard work culminated last year in their debut album, "Nothing Until Finished," which won them the Association of Music Composer (ACAM)'s award for best pop album of the year.
The Weekend Arts Spotlight series is brought to you by W22 Galería, Escazú.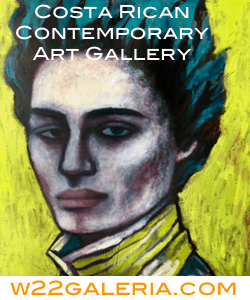 This surprised and motivated the pair, which had worked with a group of musicians and producer Alberto Ortiz to create the album.
More than anything, they say the success of the band resides in the simple fact that Aguilar and García get along very well.
"I love music and I love singing. It's very difficult to find a person with whom you have chemistry to sing and create music," Aguilar told The Tico Times.
Half Tangerine's view for the future is to continue working hard to achieve the best results possible as well as continue growing both professionally and personally. Over a cup of coffee on a cold, rainy afternoon, The Tico Times sat down with Aguilar and García at Café Entre Nous in Barrio Escalante in eastern San José. Excerpts follow.
When did you both know that you wanted to study music professionally?
DG: I started electric guitar classes when I was 13 years old and they changed my teacher when I was 14. When I started classes with that teacher, he had just graduated from a conservatory that [I later] attended, and the academy I was in had an agreement with that conservatory. I applied, and when I was accepted I was studying veterinary science, so I froze that and started doing what I needed to do to prepare myself to go there.
It was a huge school. I learned different styles, but the real school is coming here and playing with people and bands, because nothing prepares you for that.
AM: For me it's a bit more complicated because if you want to be a professional in music, if professional means having a degree, the options are very limited in Costa Rica. You have to be a classical musician or a classical musician only to obtain a degree. For me it was very clear that I wanted to complicate my life in such way and make it more difficult.
When I came back from an exchange [in Europe] I went on one year to study pre-college and afterwards entered directly to the career at the UNA and obtained the bachelors degree and went back to Europe. I could've stayed there in Europe, but as a classical musician. It has been one of the most difficult decisions to make especially because I really loved what I was doing: I love popular music as well as the classical music on a professional level.
For me it has been super important, as it has been for Dani, to learn en la calle (in the street). It sounds super cliché, but it's so huge and no one tells you so.
How has la calle been a school for you?
DG: When I came back from the conservatory, I had zero idea of how to play reggae. I had never had a real band. I had played a couple of songs with friends, but had never had a real concert that was not outside of the academic part.
AM: For me the street has been harsh. I have to say it [laughs] because when you get out of the classical academy, you're told there that it's the only thing that exists and that there's only one way of doing things.
I remember getting out of college all cute and dealing with the first band, which was actually where Dani and I met. It was a completely different style. I listen to those recordings and ask myself if that was me.
In a certain way, everything that you have learned and you invested so much time in, you have to unlearn. Outside you feel how fast it goes and you grasp certain things: my performance on a stage, the management of the audience, which is completely different than in classical music.
How do you write your lyrics?
AM: I'm very dramatic. So, anything that has to do with dram I'll write it out… heartbreak and love. For me it's the day-to-day medicine.
DG:  I remember with "Take You Home," she was writing the lyrics, but just dripping out everything. She simply wrote and wrote, and we got to a point where we had the bridge, but she did not know what to put there. I told her what could go there and in her own way she ordered it. It has always been about getting out what you're feeling in that moment.
AM: For me it's a healthy thing to get out. If I don't write I go crazy. If I don't sing I go crazy.
DG: I feel that even if Ana says she is going to write about a cup, the way she expresses ideas about the cup will generate very nice lyrics. I really like how she expresses herself.
AM: Aw, thank you. You had never told me that.
DG: [laughs].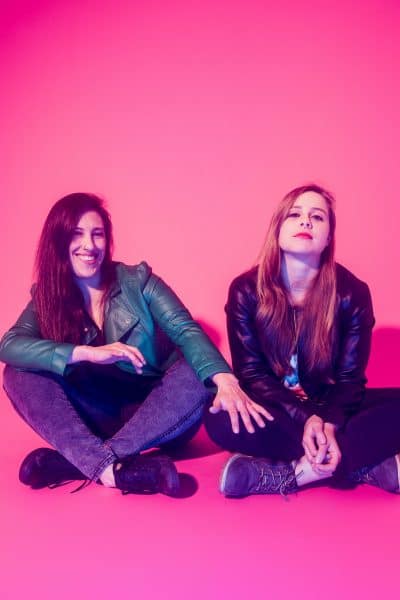 Why do you write and sing your music in English?
AM: Basically because of the influences we listen to and with which we have grown up. It's the way in which it gets out naturally.
DG: I think that if the music were in Spanish, it wouldn't be [the same]… for me in Spanish it wouldn't be as cool. It was always natural for us.
What does it mean for you to win the ACAM award this year?
AM: It was a huge surprise.
DG: It was very cool after the parida (Costa Rican expression that literally translates to giving birth, but refers to hard work) because everyone has worked too much. As a scene, in general, everyone has improved a lot and we're elevating Costa Rica's roof, but living it, living all the hard work, how we've been striving, and seeing that it was recognized felt very good. Even if we don't do this for prizes, it's not bad to be recognized for it [laughs]. It's very cool.
AM: And we're a new band. The [award was given] in March. The album was released in April of last year. It's really cool to be taken into account after such a short time.
DG: That's why it was a surprise because we were with people who have been at this for years and they're very, very good.
AM: Alberto [the producer] really had a lot of weight in it, because the three albums he recorded won in their respective categories and he won as best producer also. It's confirmed that we made the best decision in working with Alberto.
Listen to Half Tangerine's album Nothing Until Finished:
"Weekend Arts Spotlight" presents Sunday interviews with artists who are from, working in, or inspired by Costa Rica, ranging from writers and actors to dancers and musicians. Do you know of an artist we should consider, whether a long-time favorite or an up-and-comer? Email us at elang@ticotimes.net.