Combining technology with design in order to make people's lives easier: that's what drives Italian interaction designer Massimo Banzi, who visited Costa Rica this week to lead a training.
Banzi's connection with technology and design first began when he studied electrical engineering at the Istituto Tecnico Industriale Fermi Desio in Desio, Italy. His technological knowledge motivated him to create tools that would be easy to use by anyone who did not understand the complexities behind technology. In 2005, he co-founded Arduino, an open-source electronics platform designed to offer simple tools for using hardware and software.
Banzi also began teaching university students about interaction design, a field focused on understanding the ways people interact with technology and creating effective interfaces. Arduino's approach has students learn by doing, rather than listening to theoretical lectures. He now teaches at the Copenhagen Institute of Interaction Design (CIID) and the University of Applied Sciences and Arts of Italian Switzerland.
He came to Costa Rica this month for the CIID Summer School Program at the Fundación Omar Dengo in San José, where he gave workshop about education and technology for children.
"We did a workshop here to apply this methodology and technology of Arduino to design small technology objects. The objective of the workshop was to explore the world of education and how we teach kids about how technology works," Banzi told The Tico Times.
The Tico Times sat down with Banzi on a rainy afternoon at the Fundación Omar Dengo to talk about his life and work. Excerpts follow.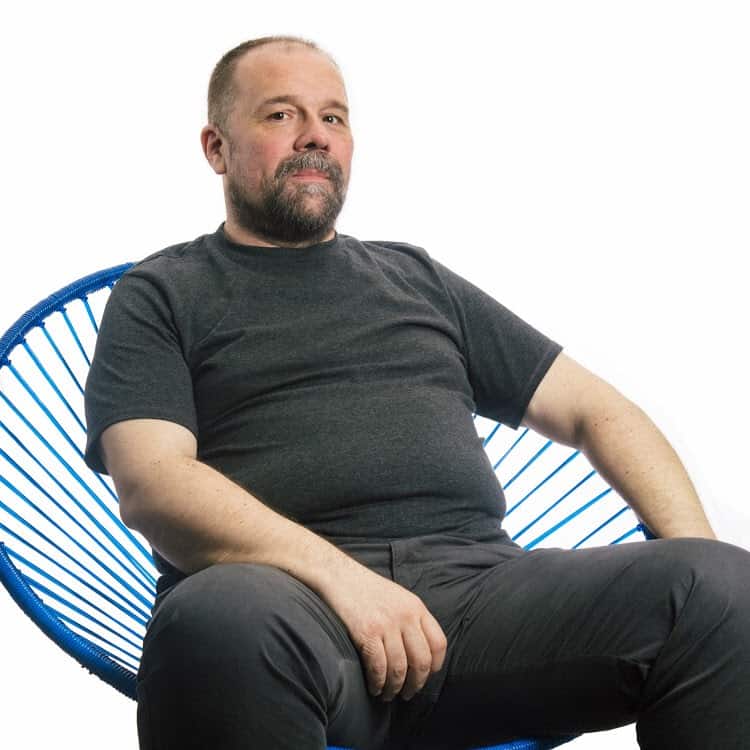 What drew you to interaction design?
The world where we live now is digital. Everything you do, you do it with digital technology. Even this recorder here is a digital device… I liked the idea of applying design to technology to make objects, devices, and services easier for people to use. I thought it was a combination: it's interesting in make life simpler for people in general, and to make life simpler for people who design things.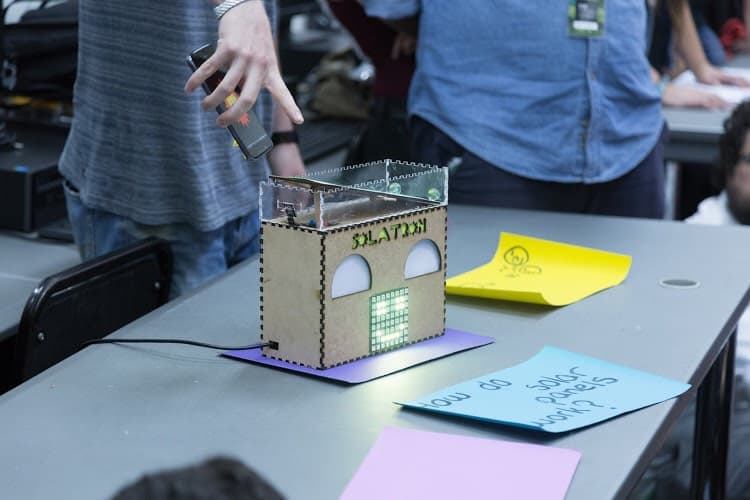 What made you decide to create Arduino?
When I was [teaching] at school, the big problem was that the students are designers: they're adults, but they don't have any background in electronic software. They need to be able to prototype because one of the big things about interaction design is the fact that you create prototypes. You show them to users. You see how they react, and based on that, you inform the design that you're doing.
So, you need to be able to prototype with technology because if you're designing a completely new type of smartphone, you need to be able to put technology into a box and show it to people and see what happens when they try it. The objective was to make that process simple so that almost anybody could do it.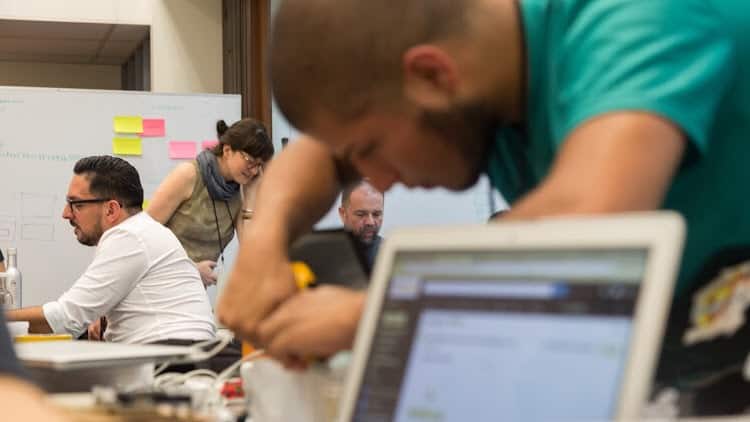 You mentioned that Arduino was originally intended to be used by 50 people. What does it mean for you to have gone from 50 people to the entire world?
I'm still quite surprised that I still bump into people who say: "Oh wow, Arduino really made my life simpler. I was able to do amazing things."
That's very satisfying because people have used this to develop tools that simplify life for people, makes farmers' work less heavy. So there are a lot of things that we did that impact people's lives.
People have designed tools for disabled people that didn't exist before… We enable millions of people to learn about electronics, which means that a lot of people got jobs because of that. Those things to me are important.
Could you tell us about the hands-on learning methodology you use in your teaching?
A lot of the classic way of teaching goes back to a couple of hundred of years ago when it was much simpler to put people in classrooms and give them lectures. But when you're trying to build something that solves a problem, it's much better to actually give yourself some tasks, try to build something and learn from the process of building it.
You put the students through a lot of different experiences. By building these things they understand how different things work. There's a problem sometimes when you teach these topics: there's a lot of theory for the students, and they reject it. They don't have a way to put this in context in their lives.
If you give them projects to work on – even if the project is just to make a light to turn on and off, very simple – while they work on them, they are faced with challenges and sometimes they ask you questions. That means [that] instead of giving them theory, they will ask you, "Please explain the theory to me now," because their mind is ready for the information. That kind of flips the class process around.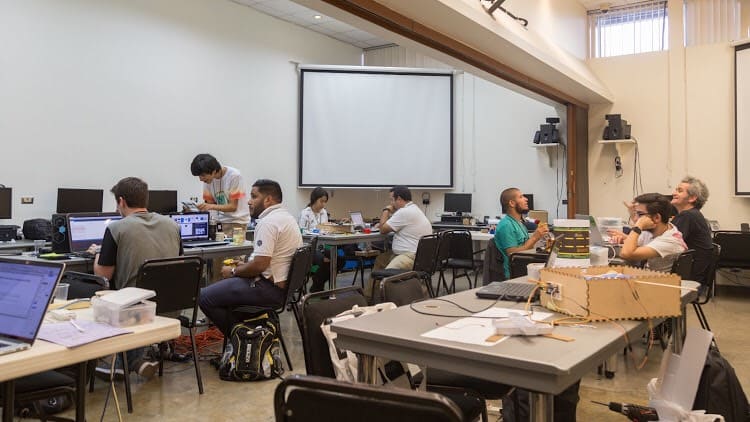 What do you think technology and design's role is in society, globally?
Wow. I think that when designers apply technology to what they do, they sometimes find really interesting and different views of technology. They have an ability to give it a different direction.
In applying design to this use of technology, I think we can really reflect on how that impacts people, how it impacts society. I think that's important, especially now with with artificial intelligence (AI). Some companies are starting to build teams that work with design for artificial intelligence to understand the ethical issues and the impact on society of these technologies. I think that's an important role.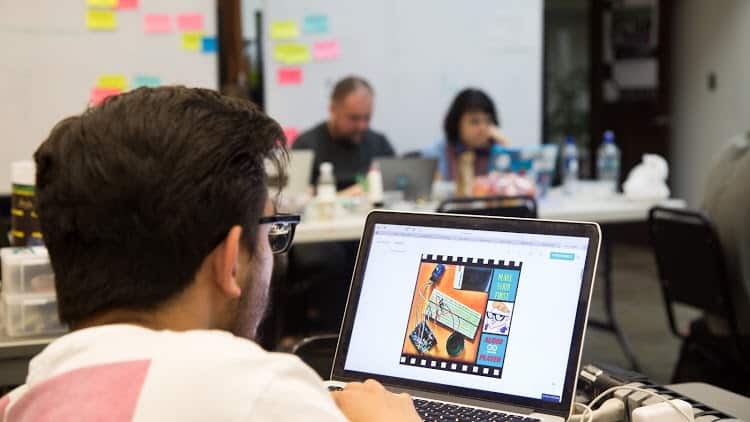 "Weekend Arts Spotlight" presents Sunday interviews with artists who are from, working in, or inspired by Costa Rica, ranging from writers and actors to dancers and musicians. Do you know of an artist we should consider, whether a long-time favorite or an up-and-comer? Email us at elang@ticotimes.net.