What better way to end the week than dancing to a happy pop tune, with the joyous electric guitars of Luis Carballo and Daniel Ortuño, the bass rhythm of Gustavo Quirós and Diego Zeledon's joyful drum beat? That's what you'll find yourself doing today while listening to our #CostaRicanHappyHour tune for this week, No me visto para vos (I don't dress for you) by the Costa Rican independent pop band Los Waldners.
The single was released on March 19 and the energetic lyrics of singer Luis Carballo communicate a message of respect toward women by addressing the sexual harassment they experience every day.
"This has a lot to do with what I've experienced in my life, specifically with my sister, because maybe when you're a child you have no idea of what's happening in the world. I always learned through her a bit about harassment, discrimination and inequality. At some point the moment came up with the idea of making this song and that's were I focused the lyrics," Carballo told The Tico Times.
Listen to the song here:
The song transmits a sense of happiness while also creating awareness about a critical issue.
"It's something that clearly we've all witnessed. It's something with which we can feel certain empathy and try to analyze if we've ever had some type of attitude… or even try to overcome that fear of talking to our compas [Costa Rican slang for friends] when they're fighting with those types of attitudes," guitarist Ortuño told The Tico Times.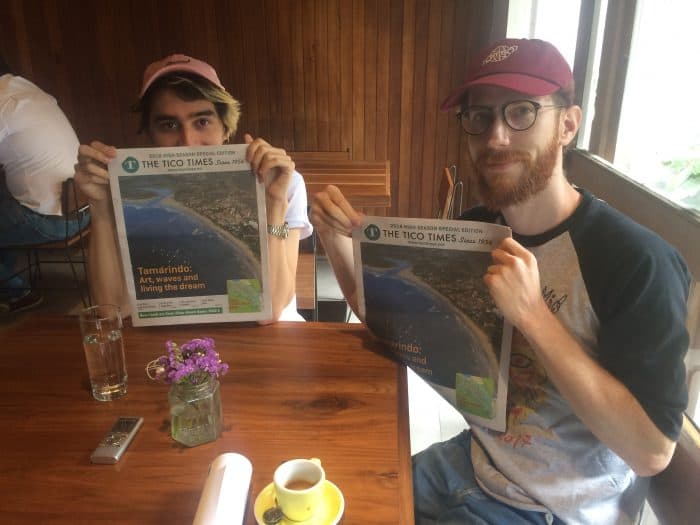 The members of Los Waldners have been playing the song live for a while, but did not record it until September 2017, releasing the single on March 19, at a time when speaking out about sexual harassment has become a particularly hot topic on both a national and international level.
"[Awareness about sexual harassment] has been awakened by different factors, including [Costa Rica's] elections and, on an international level, within Hollywood. Some people have raised their voices and suddenly everyone has experienced similar things and have said: 'Ok, it's my time because there's a legitimacy that provides us with a moment [to speak about it]," Carballo mentioned.
The group members say they wanted to express their respect toward women at a time in which speaking up for others is a demonstration of love and caring in a divided Costa Rica.
"One way or another, it's a wink to this cause," Carballo said.
No matter what you're wearing, now's a good time to crank up your speakers. TGIF.