In the last year, the Kids Saving the Rainforest organization, headquartered in Manuel Antonio on Costa Rica's Central Pacific coast, has made great strides toward continuing the goals set by nine-year-old Janine Licare when she created the nonprofit in 1999.
Licare, who had grown up in and around the rainforests of Costa Rica, learned early on that the number of trees was dwindling, and that as a result, the animals that relied on the foliage were suffering as well. As a result of this new knowledge, she and her friend Aislin Livingstone set about raising money — first just selling handmade bracelets and papier-mâché bottles by the side of the road — and turning it over to her mom, Jennifer Rice, to buy four acres of precious woods and saplings to go in it.
Today, Kids Saving the Rainforest is a full-fledged wildlife rescue center that sits on 82 acres just outside Manuel Antonio. It also functions to meet Licare's second goal as well, which is to help the animals who live in this important habitat.
The organization has rescued about 3,000 animals, and released two-thirds of them back into the wild. KSTR has planted 10,400 trees in Manuel Antonio, and on a generous donation of land — 300 acres in Parrita, Punteranas — another 80,000 native and fruit trees are in the process of going in the ground so that monkeys, sloths, and other animals will have a food and a natural habitat.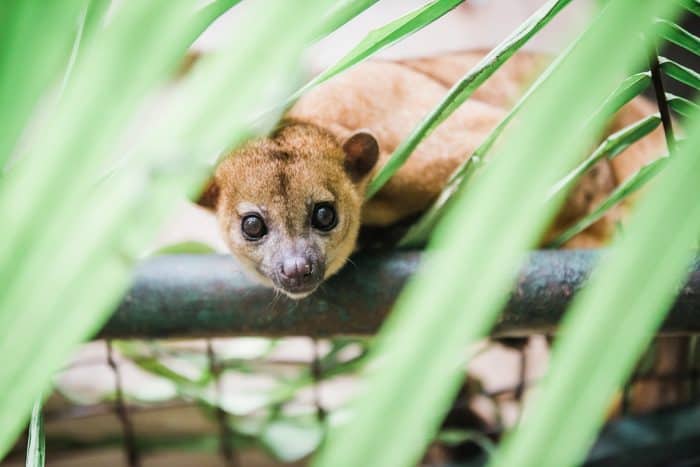 In addition, the organization is helping Costa Rica attain its countrywide goal of becoming carbon neutral, and its outreach work extends to a total of 18 countries.
"My inspiration to save the rainforest was more of a gradual process than having come from a specific moment," recalls Licare, now a professional photographer in Stanford, California, and head of the U.S. affiliate of KSTR. "It was the repetition of seeing trees cut down to build new hotels, seeing electrocuted monkeys and sloths on power lines on the way to school.
"However, the defining moment that inspired us to start a nonprofit was when Aislin and I raised $80 by selling our artwork, and my mom matched it so we had $160. We donated that money to a different nonprofit in Costa Rica and when we went to visit this nonprofit to see the land that we had saved, they didn't know what they had done with our money. That was heartbreaking," Licare recalls. "This is when Aislin and I decided to start our own organization so we could always keep track of our funds and know where our money was going."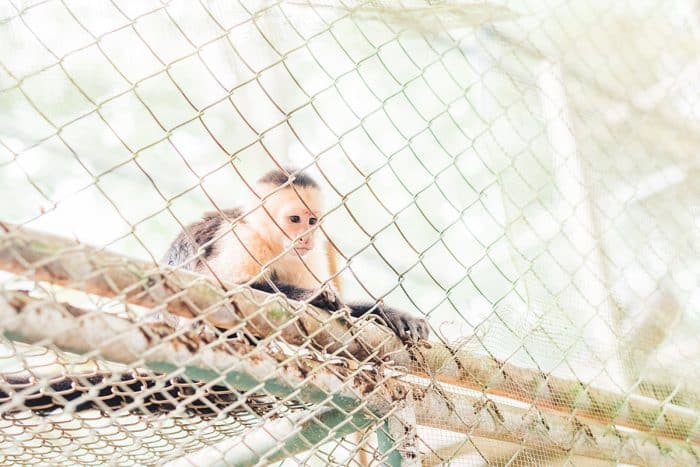 When Licare was a youngster playing with Beanie Babies and Barbie dolls, a neighbor one day discovered a baby three-toed sloth tangled in barbed wire with ants all over his body and brought the animal to the two girls. With the help of knowledge obtained from The Sloth Sanctuary, they and Rice became surrogate "sloth moms," providing warmth and allowing the animal to cling to their heat for hours at a time. Eventually, they taught the sloth to climb, and more, before releasing it healthy back into the wild.
"When we received our first sloth there was no other animal rescue center in the area," she says. "The community knew that Kids Saving the Rainforest was a conservation nonprofit, so when someone found an abandoned baby sloth and there was nowhere else to take it, they brought it to us. That first day we didn't know what to do. Then we immediately started researching how to care for baby sloths. From there, it became a waterfall effect. As soon as the community heard that KSTR could care for injured and abandoned baby sloths, they just started pouring in. It's sad to think what was happening to all the other baby sloths before the community knew they could bring them to us."
On staff today, continuing this same work with the goal of releasing all the animals in their care, are two veterinarians, a vet tech, a biologist, a zookeeper, plus a slew of volunteers who come to stay on the property from all over the world. The animals that are unable to return to the forest are housed in KSTR's wildlife sanctuary. With over 200 animals received in the facility each year of about 75 species, about 50 of them remain permanently housed. The wildlife includes two- and three-toed sloths, squirrel monkeys, kinkajous, coatis, marmosets, tamarins, orange-chinned parakeets, parrots, macaws and more.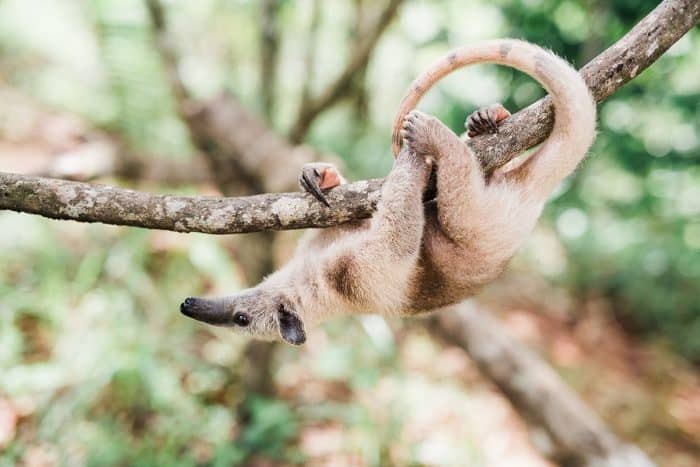 According to Pia Martin, DVM, Regent to KSTR and Chairman of the Board of Directors, all animals are carefully vetted to see just how capable they will be if they return to the forest. An amputated limb is a surefire sign they can't, due to the concept of "survival of the fittest" among all creatures. A contagious illness is another reason to remain onsite, and if they recover they can go back.
"We observe them very carefully, and if they will be at a disadvantage in the wild, we can't release them. They need to remain in our sanctuary to be presented as ambassadors of the rainforest," Martin explains.
Abandoned babies need to be raised by KSTR, especially if they have been rejected by their mothers. They, too, need observation in order to determine whether they are handicapped in some way. Martin says that this will determine if the baby remains in hospice care and eventually dies, or if they become healthy and then candidates for release.
"We have a round-the-clock nursery, feeding babies every two hours, and the nursery moms keep up with their growth and are able to analyze whether they are candidates for release," she adds. "If they appear to be, they then go into rehab until they are old enough to go into 'Boot camp.' This is an area the size of a football field that is enclosed on all sides. They are observed by using ethograms to track their progress and to be released back into the wild. These observations have to be done continually by humans, even at night for nocturnal wildlife. We have a tireless crew that put the wildlife above all else."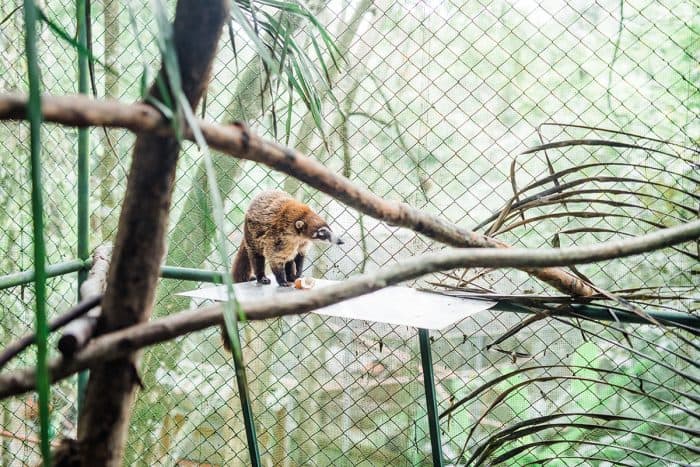 Licare recalls a time when their baby raccoons needed to learn how to hunt crabs: "We'd go out into the mangroves to collect living crabs, then bring them back to the raccoons and let them learn how to hunt. Raccoons are very hygienic eaters, so they always wash their food before they eat. The little raccoons would chase the crabs around their enclosure and get pinched when they'd tried to grab them. When they finally got a hold of them they'd have so much trouble trying to wash living crabs. This is all part of the learning process."
The work of KSTR continues off-site as well. They have a very successful Wildlife Bridge Program that was instituted in 2000 originally as a method to help stave the extinction track of the squirrel monkey (titi monkey) who, at the time, were estimated at only 1,200 left in the world.
At that time, a group called Amigos Del Monos came to KSTR with the problem that they could not get the Costa Rican Electricity Institute (ICE) to help them put up monkey bridges. KSTR had better luck, and their Wildlife Bridge program began with ICE eventually joining the efforts. To date 170 bridges have been installed, with 130 of those still working so that 22 different animal species can cross high above the road.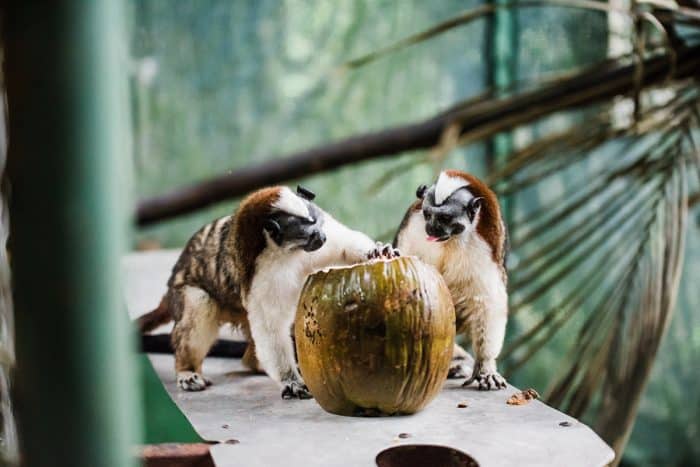 "Currently our unofficial data by Lenin Roseles, the monkey bridge climber whose work ICE now does, states that we now have over 5,000 titi monkeys," reports Rice. "KSTR is very grateful to have helped make saving this species possible. They had been on the Critically Endangered Red List since 1997. Due to the bridges, reforestation and conservation, the squirrel monkey (titi) is no longer on that list."
Careful monitoring by both KSTR and ICE keep the bridges up and working. And whenever an animal that uses the trees for transportation is electrocuted by live wires, or hit by a car or attacked by another animal because they are forced to cross on the ground, KSTR investigates and subsequently places another bridge up high. Each bridge costs $100.
It should be noted that organizations from other parts of Costa Rica, as well as other countries — including, most recently, Colombia — have asked KSTR to consult on putting up bridges in their areas.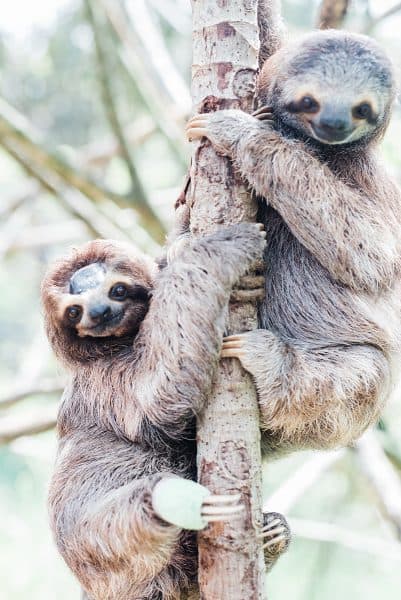 One of the most important aspects of running KSTR is that the board of directors and staff follow the rules of Costa Rica's Ministry of the Environment and Energy (MINAE).
"It's so important that we work as a team with MINAE, as their rules are in place for a reason," Licare explained. "We are proud to get to work so closely with them and have them trust our process and judgment when it comes to caring for wildlife."
The reforestation mission of KSTR that began in Manuel Antonio is now global, reaching out to assist planting projects that locals in Peru and California are implementing.
"We strive to help save the rainforest and give the option to our donors to pick what region of the world they would like their trees planted in," says Wendy Duran, Director of Fundraising and Reforestation for KSTR. "We created strong partnerships with these local organizations that don't get as much recognition or funding as we can get through our platform."
In Peru, KSTR helps local indigenous people plant native trees in degraded areas of the San Martin region of Amazonia in partnership with landowners with the goal of recovering springs and viable vegetation. Duran explained that the work allows farmers to protect their crops, regenerate their ecosystem, and diversify their sources of income.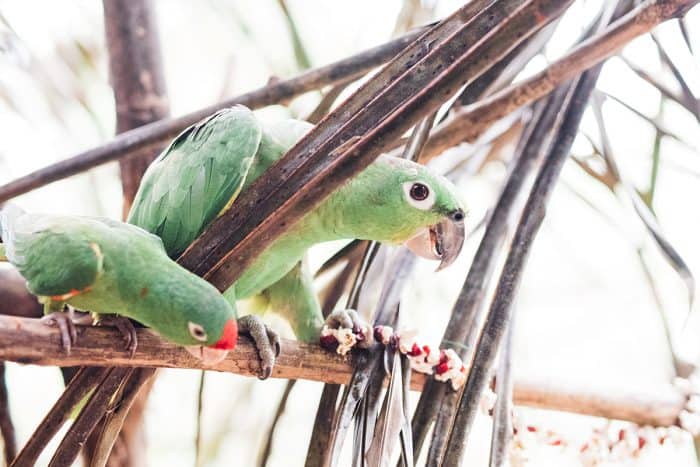 The goal in California is to assist in planting trees in areas most affected by the large swaths of wildfires in that state. KSTR has partnered with local organizations that do the work on the ground of planting and taking care of the trees in both southern and northern California. This is especially vital to the ecosystem given the prevalence of fires last year.
Licare oversees the work in California. She looks back on the 19 years of work of the organization she started with a humble desire to save the Costa Rica forests in with amazement.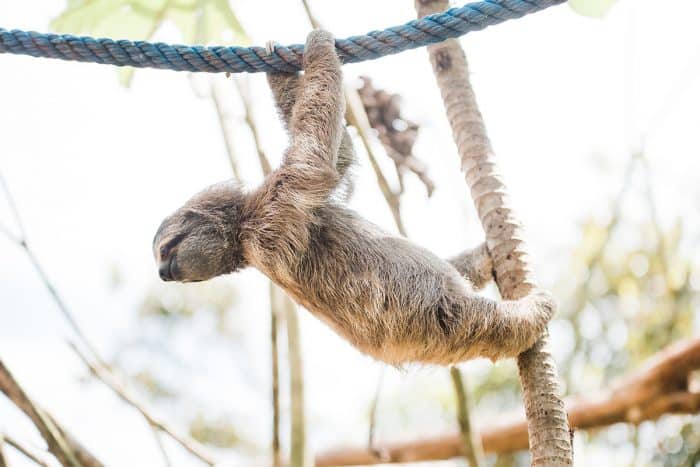 "I'm very proud of how far KSTR has come since the beginning," she concludes. "We've been very fortunate to have an amazing team of volunteers and staff members who've helped us come this far."
Adds her mother, Rice, if she had any idea this would become the successful animal rescue and forest saving organization it is today: "Absolutely not. It was just two nine-year-olds."
KSTR is funded completely by donations today. Learn more at www.kidssavingtherainforest.org.
This story is part of our Changemakers series on Costa Rican philanthropy, brought to you by the Costa Rica USA Foundation for Cooperation (CRUSA) and Amigos of Costa Rica.
Disclaimer: The Costa Rica USA Foundation for Cooperation (CRUSA) and Amigos of Costa Rica sponsor the Tico Times Changemakers Section to provide a space for stories and information about philanthropic work in Costa Rica. CRUSA and Amigos do not endorse any of the organizations, individuals, fundraising solicitations or opinions shared in this space unless otherwise stated.
Read more about the Changemakers section here.