SANTA ROSA, TAMARINDO, GUANACASTE – Nature abounds in all colors, sizes and shapes at La Senda farm. "La Senda" means "the path," or the path in life, as owner Griet Depypere defines it. Here, the term is not only figurative: the farm is home to the renowned Tamarindo Labyrinth, built with approximately 5,000 cacti.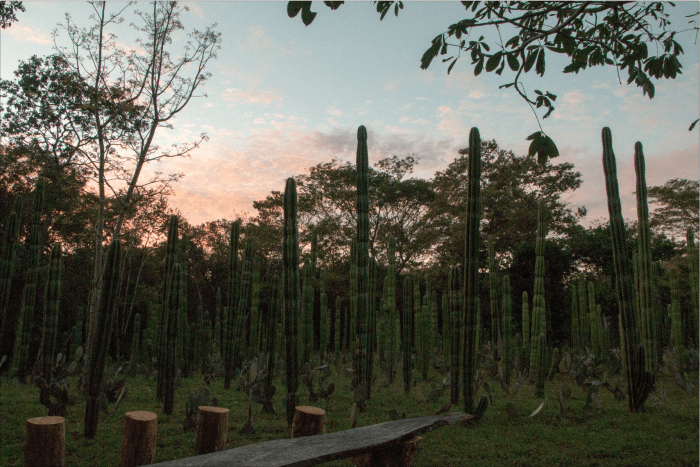 The idea for La Senda, one of the world's biggest walking labyrinths, first came to Costa Rican homeopathic doctor and dowser Sergio Salas after he found two energy vortexes at the farm.
"He came one day to visit me and went into the forest – this was all forest before – and he found two big circles of energy. This is one of them, and the other one's over there. He also saw that these energy centers had an opposite charge: a positive and negative one," Depypere told The Tico Times while walking through the labyrinth.
After establishing the energy points within the labyrinth, Salas told Depypere to wait for the land to tell them what to do rather than imposing things upon it.
That process required some patience.
"After two years he called us saying that he knew what we had to do: a labyrinth. He channeled all the instructions for the design. Since he was not a labyrinth designer, we contacted Ronald Esquivel, a Costa Rican architect specializing in sacred geometry and labyrinth designs," Depypere recalled.

The initial design process was difficult given that usually labyrinths only have one energetic center. Eventually, a design was created that unified both centers in a specific shape: a vesica piscis.
"These two opposite circles come together and a third center is created, called the point of union or the point of creation. When you join two opposites something new is created such as electricity, light, and in humans, life," said Depypere.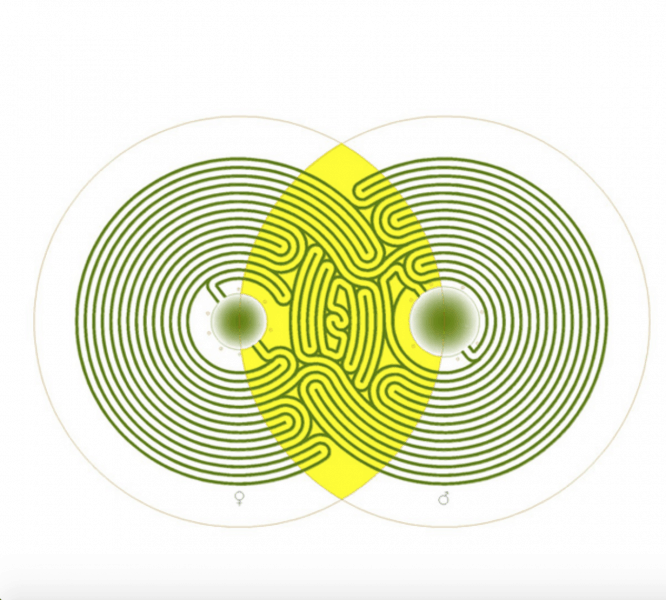 "If you think about it, the labyrinth symbolizes the path we take through life… All these curves… represent all those moments in our lives when we take on different directions, new projects, new ideas, resolutions to problems or questions we have. It all happens there," Depyper said.
With the design in hand, Depyper built the labyrinth with cacti because of its sacred meaning, traced back to the Mayan and Aztec indigenous peoples. Since the points of energy are vortexes, the cacti work as collectors of energy as well.
"All the cacti's thorns work as small antennas that capture more energy from the cosmos. There are two types of cacti: the cardon cacti, which is endemic to Costa Rica and represents masculine energy, and this other one, the tuna cacti, which represents feminine energy," Depyper said.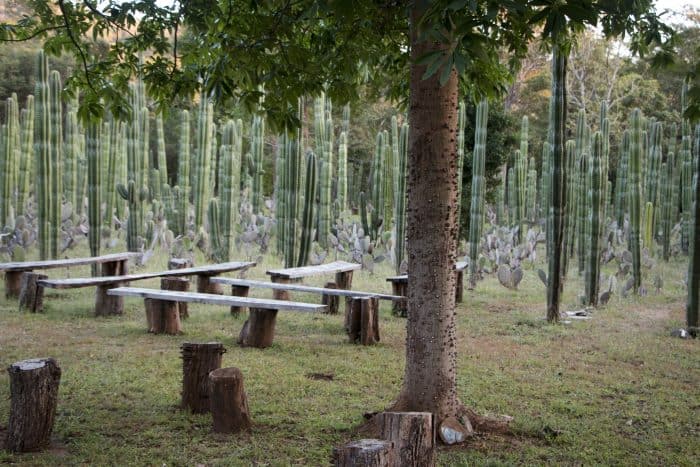 The plants were placed in a specific way: three tuna cacti in between two cardon cacti to create a pattern. Each energetic center also has a ceiba tree planted in it.
"It's a sacred tree for the indigenous people, since it's the tallest tree of the tropical forest. It represents the connection between the cosmos, the Earth and the underworld," Depypere said.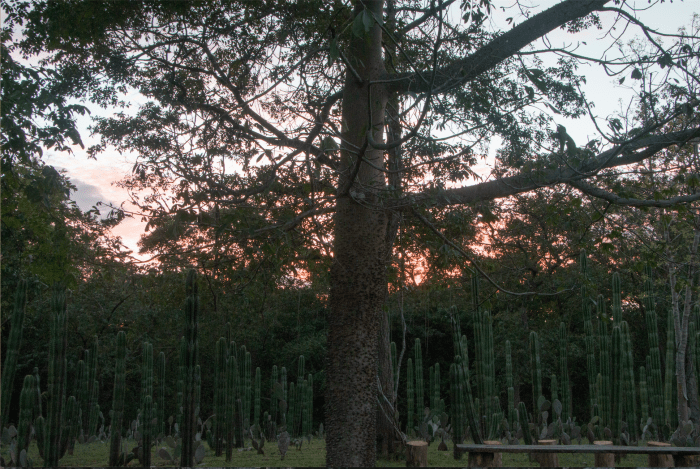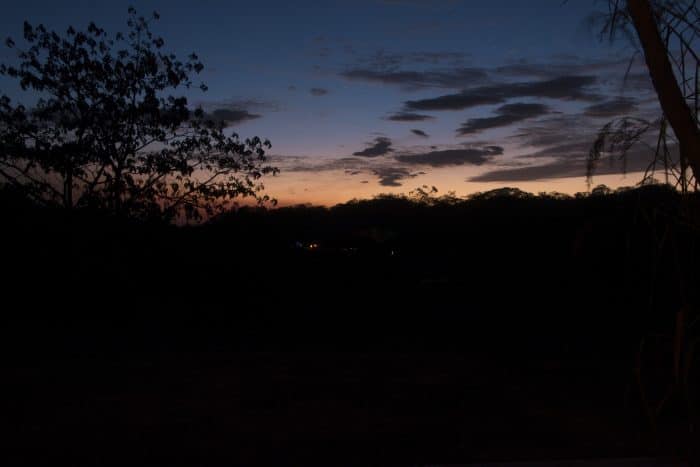 With all these elements to the labyrinth – the energetic points, sacred geometry, cacti and nature itself surrounding it – Depypere hopes to provide visitors to La Senda with a meditative experience.
"It's walked in silence and alone," she said. "Each one in [his or her] own rhythm and own pace. You have time for your mind to quiet down. It's a magical place. It's really a giant natural electromagnetic field that readjusts the physical, mental, emotional and spiritual bodies. It rebalances you," Depypere told The Tico Times while a howler monkey was heard in the trees overhead.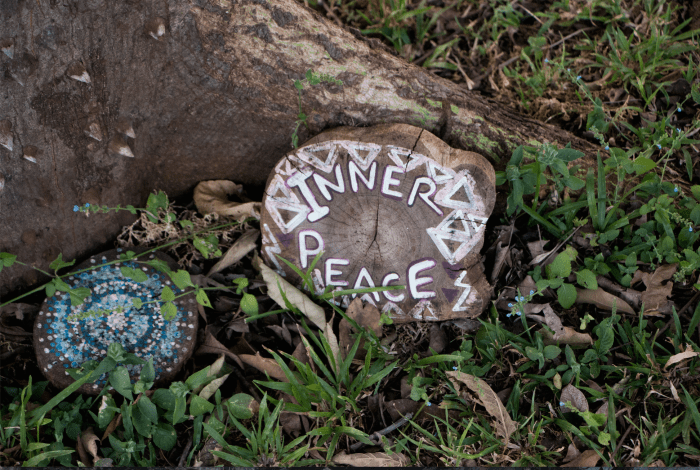 If you're interested in visiting the Tamarindo Labyrinth at La Senda, make a reservation at +506 8702 1785. The fee is $20 per person. For more information visit La Senda's web site or Facebook page.