Imagine yourself sitting at the beach on a very warm, sunny Costa Rican afternoon. It's the perfect scenario for a cold handcrafted beer. And you're in luck, because you've got a brewery right at hand: Tamarindo's Volcano Brewing Company.
Brewmaster Nikki Hurren tells you that the brewing process occurs two times a day with their 3.5 barrels system. You're so interested in this process that the brewmaster gives you a tour through their small factory.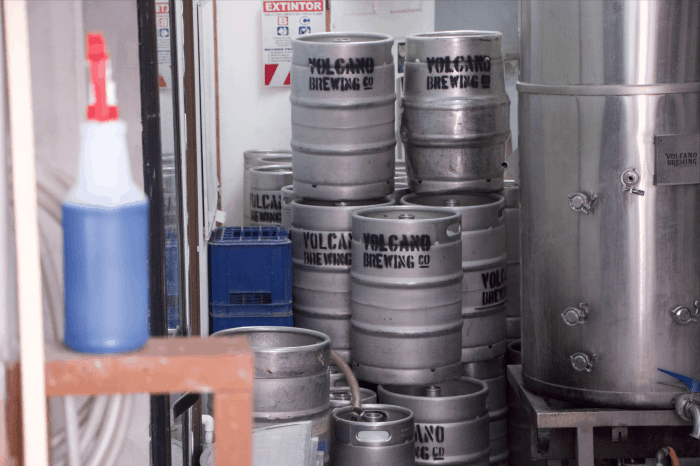 "First we rinse the barley in water to take out the sugars and reach the sugar level we want in the beer when we add the yeast. The yeast eats the sugar and converts it into alcohol," Hurren says.
Using their manual brewery system, Hurren then continues with the wort, which is kind of like barley malt.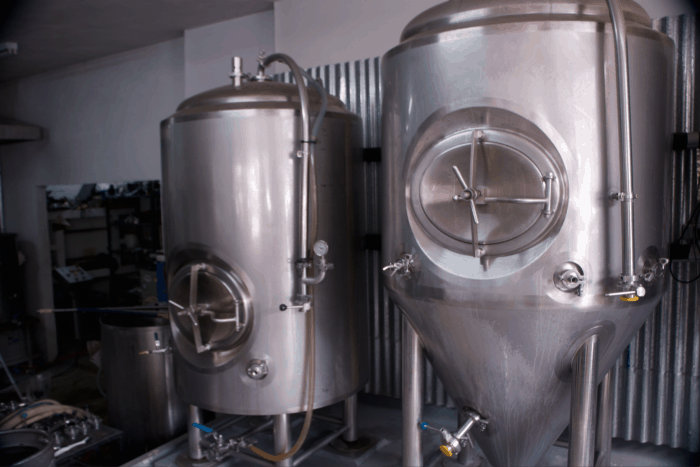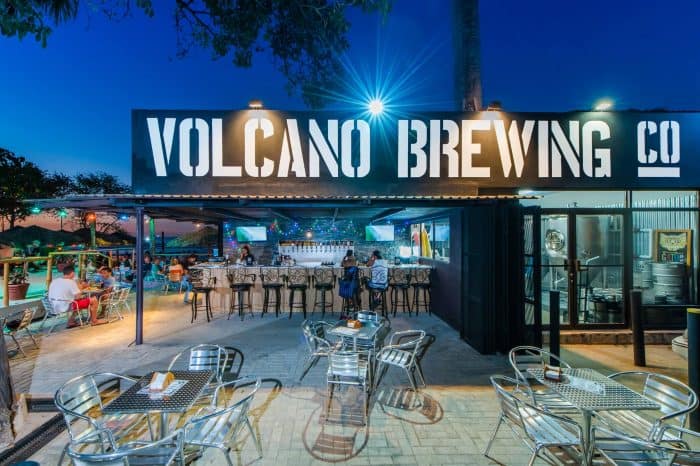 "We leave it in those fermenters with yeast. For ale, which is the most popular style in Costa Rica, it takes two weeks. The first part of the fermentation take about five days and then another five days for the temperature, which leads us to another tank where we inject carbon dioxide. That's where the gas or fizz" are added, Hurren says.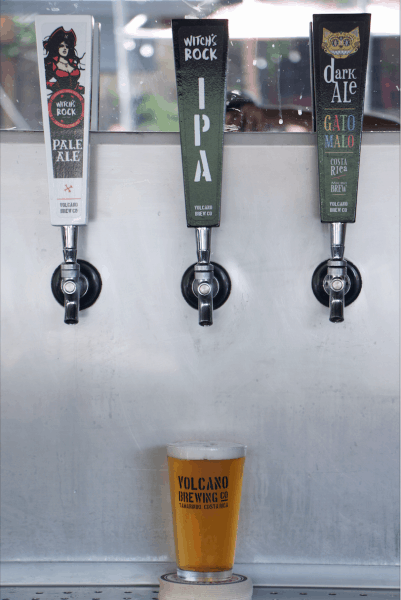 The liquid then goes to the bright tank, where the gas level is checked. Finally, the beer proceeds to the siphon so customers can sample three varieties: pale ale, a dark amber called Gato Malo (Bad Cat), and the IPA or Indian Pale Ale.
The pale ale has 5 percent alcohol, the dark amber a 4.5 percent and the IPA is the strongest with a lot of hop, or humulus lupulus, to give it its strong taste.
After all this explanation, there's only one thing you can do: sit down, relax and drink a cold beer while the waves crash on the beach.
Volcano Brewing Company donated a tour to The Tico Times for the purposes of this story. Volcano Brewing Company is a local brewing company in Tamarindo, Guanacaste with 100 percent artisanal production. For more information visit their website or Facebook Page.