At the end of July, students from Costa Rica's public Vocational High Schools and public schools with International Baccalaureate programs will be able to apply for a scholarship to study in the United States, thanks to the new Ana Sittenfeld Specialized Technical Scholarship Program.
The fund, named for a Costa Rican microbiology professor and researcher who co-founded the Costa Rica USA Foundation for Cooperation (CRUSA) in 1996, will offer five scholarships this year. During each of the following four years, seven scholarships per year will be offered, all in Science, Technology, Engineering and Mathematics (STEM).
The scholarships are offered thanks to a partnership among the CRUSA Foundation, the Costa Rican Investment Promotion Agency (CINDE), the U.S. Embassy in San José, and Education USA.
"It's important that as a country, we generate joint initiatives to develop human capital in STEM areas that are relevant to the productive sector's needs," said David Gutiérrez, president of the CRUSA Foundation, at the launch of the new fund on July 11.

Sponsored content from the Costa Rica USA Foundation for Cooperation 
The total budget of the initiative is $1.45 million over five years, which represents an investment of $290,000 each year for seven students. Each scholarship represents a cost of approximately $41,430, including tuition, books and materials, health insurance and living expenses.
"The alliance that CRUSA, CINDE and the Embassy have created will benefit those who wish to pursue technical programs in the United States, which will help address workforce shortages in Costa Rica," said U.S. Ambassador S. Fitzgerald Haney, who explained that the Embassy's Commercial Division will select at least 20 community colleges with STEM-related accredited programs in specialties that CINDE recommends according to the Costa Rican private sector's needs.
According to the most recent State of Science, Technology and Innovation report, Costa Rica "needs to adapt its vocational offerings to the demands of the productive and export sectors, which implies reorienting the priorities of educational policies and programs in secondary technical education, and the training of middle- and top-level technicians."
The multinational businesses attracted to Costa Rica by CINDE generate approximately 7,000 new jobs per year. For the 2018-2022 period, these businesses will require staff for approximately 35,000 new jobs. To meet that demand, the country must train specialized bilingual technicians in areas such as quality control, design and manufacture, software design, financial analysis, mechanics and mechatronics, language and technology management, ERPs and systems, among others.
According to CINDE President Luis Gamboa, "joint efforts such as this are very valuable to Costa Rica. Without any doubt, strengthening our human resources is one of the biggest priorities to boost our country's competitiveness in key industries. At the same time, this translates to significant opportunities for personal and professional growth for Costa Ricans."
Beneficiaries will study at a vocational education center or community college in the United States and can combine their training with internships at U.S. businesses with operations in Costa Rica.
They will also receive technical and financial support from Education USA during their preparation for study in the United States, with financing from the Opportunity Funds of the U.S. State Department.
CINDE will participate by monitoring priority areas and coordinating the support of high-tech companies so that scholarship recipients can work as interns in business where they will build their professional abilities and soft skills.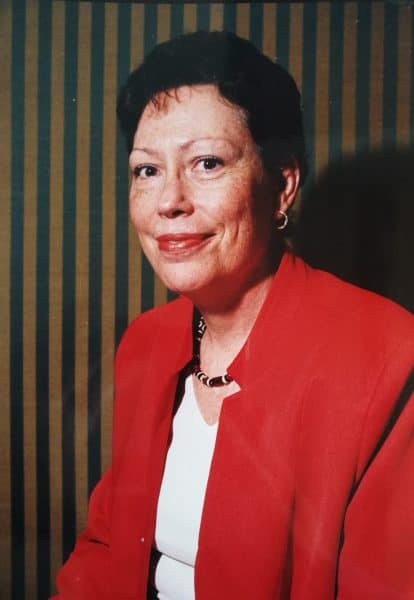 Ana Sittenfeld
The fund is named for Dr. Ana Sittenfeld Appel, a founder of CRUSA in 1996 and the first president of its Administrative Board. She is a retired professor of microbiology at the University of Costa Rica (UCR); her research includes the characterization of microbial communities living in extreme environments, and issues related to the intersection of biotechnology and biodiversity.
"Dr. Sittenfeld's contributions to Costa Rican education and research have been extraordinary, and she has been a tireless champion of efforts to extend academic opportunities to young Costa Ricans," Michelle Coffey, Executive Delegate of the CRUSA Foundation, told The Tico Times. "We are proud to name this new initiative after her."
How to apply
An open application process is being carried out: any students fluent in English who study at Vocational High Schools (Colegios Técnicos Profesionales) or public high schools that participate in the International Baccalaureate Program may apply.
From July 24–August 11, interested candidates can visit www.crusa.cr or the CRUSA Facebook page to access and fill out the application form and submit required documentation.
The CRUSA Foundation will receive the applications, verify compliance with eligibility requirements and carry out a preselection process of candidates. These will then be reviewed by the Selection Committee, made up of representatives of CINDE, the U.S. Embassy, Education USA and CRUSA. The Committee will analyze the applications and aspects such as candidates' leadership and academic performance.
Recommended: New international campaign raises funds to protect Costa Rica's ocean life